Women's History Month: 14 Powerful Influencers Turned Entrepreneurs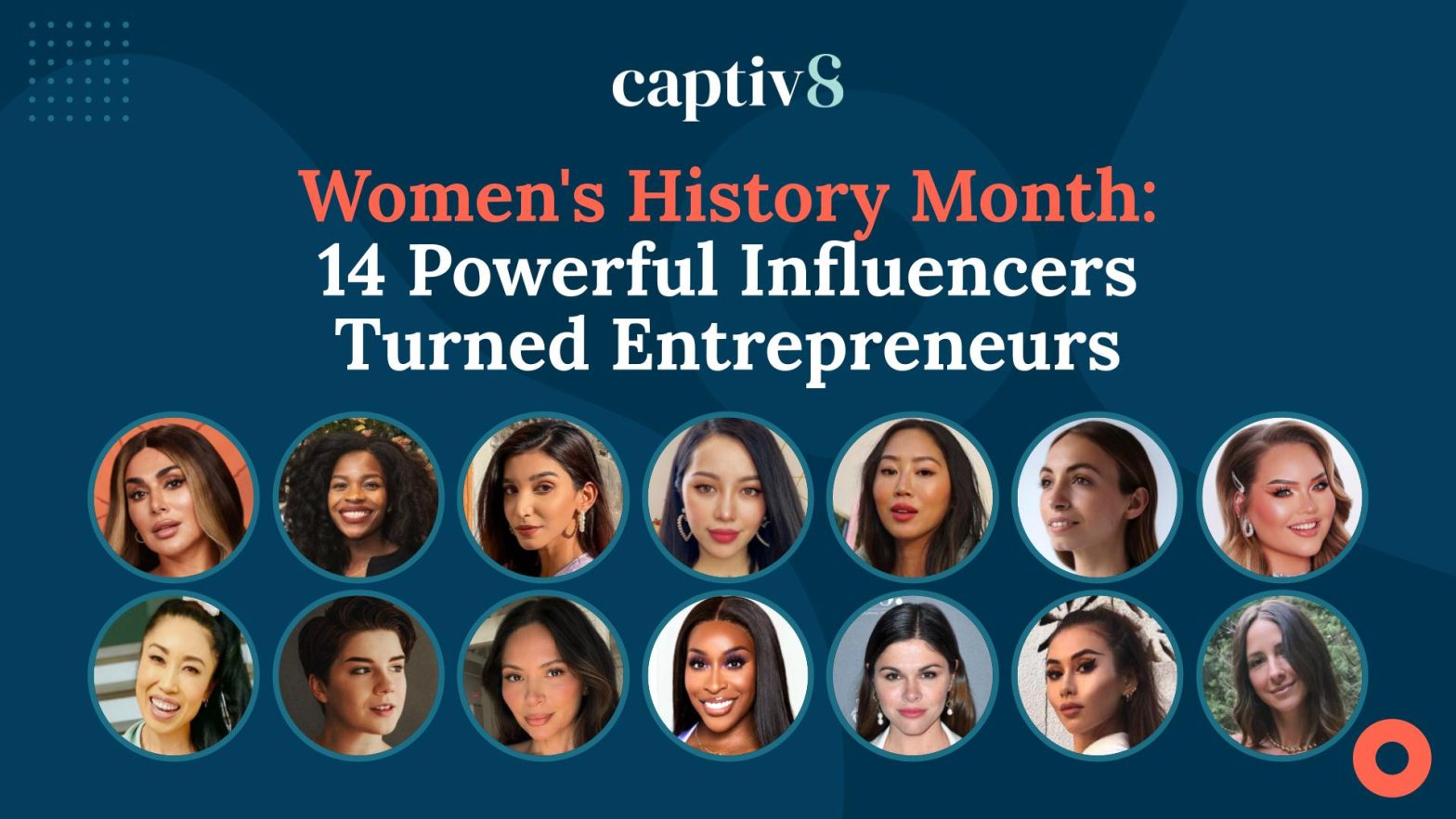 In support of International Women's Day (IWD) and Women's History Month 2022, we wanted to place the spotlight on female influencers who have built their brand on social media and evolved as entrepreneurs through successful business ventures.A key theme of IWD 2022 is #BreakTheBias. In an effort to help bring forward an equitable world, one that does not place bias on gender constructs, IWD has asked for people to collectively and actively help #BreakTheBias. As a result of the IWD theme, we found that there were a total of 601.36M engagements on the Instagram hashtag on March 8th, 2022!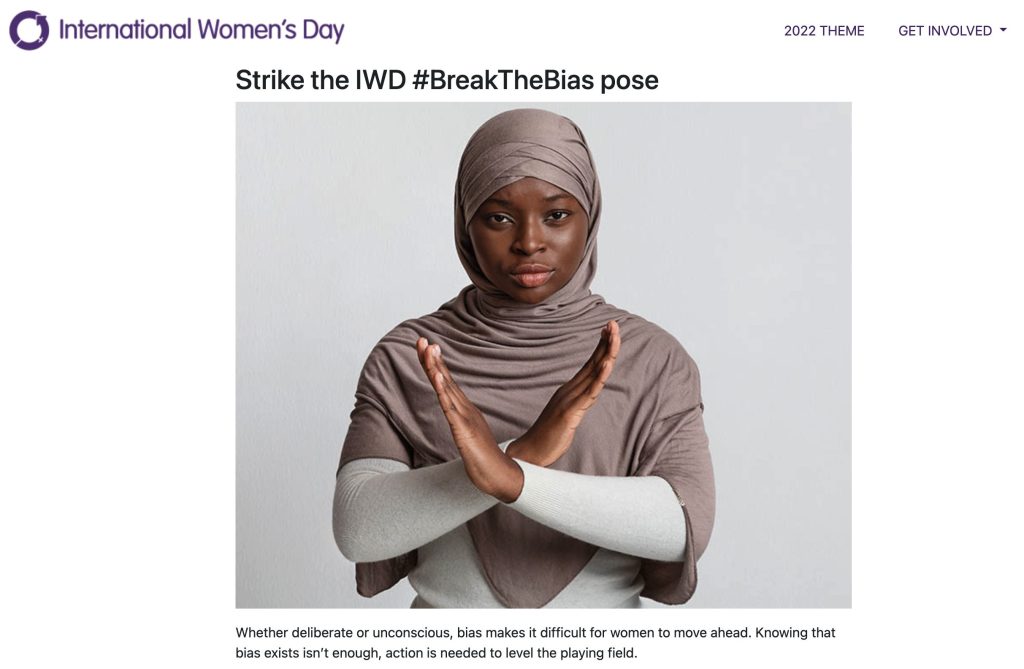 Among this list of inspirational women, which in no way encompasses all of the incredibly successful and deserving businesswomen who began their brands as influencers, are women who are role models for the future of aspiring leaders around the world. Additionally, many of these women are champions of diversity and equity in both the influencer marketing space and their brand's respective verticals. To learn more about the benefits of DEI in influencer marketing, check out the value of representation in influencer marketing webinar here.
Michelle Phan – EM Cosmetics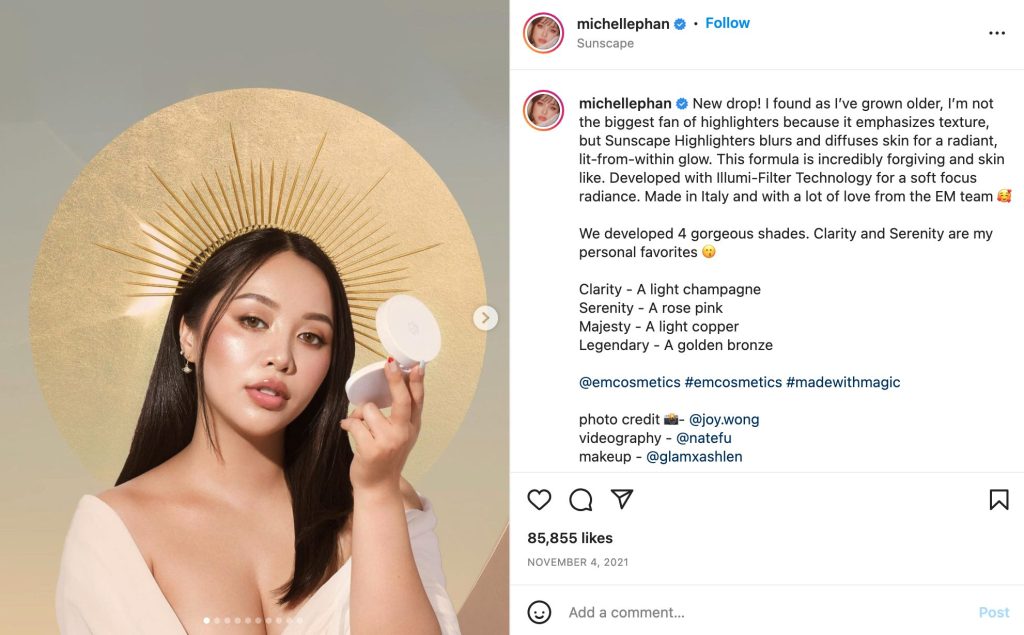 Social Breakdown
YouTube – 8.81M
Instagram – 1.9M
Twitter – 833.6K
TikTok – 400.9K
Makeup mogul, Michelle Phan, began her domination of the beauty industry in 2007 when she launched her YouTube channel and shared makeup tutorial videos. As a prime example of influencers turned entrepreneurs, Phan went on to launch her own clean makeup line, EM Cosmetics. EM Cosmetics has been met with rave reviews of UGC on all social platforms since its inception in 2015.
Rita Zolotukhina – Rit Kit Tattoo
Social Breakdown
Ukrainian tattoo artist, Rita "Rit Kit" Zolotukhina has tapped into the sustainable support of Mother Nature to help her create unique tattoos for all of her clients. Rit Kit specializes in the creation of floral tattoo art. As no two flowers or leaves are the same, Rit Kit uses real flowers and leaves as stencils by dipping them in ink before placing them onto the skin. This leaves every client with a unique design and a permanent bond with nature.
Jackie Aina – FORVR Mood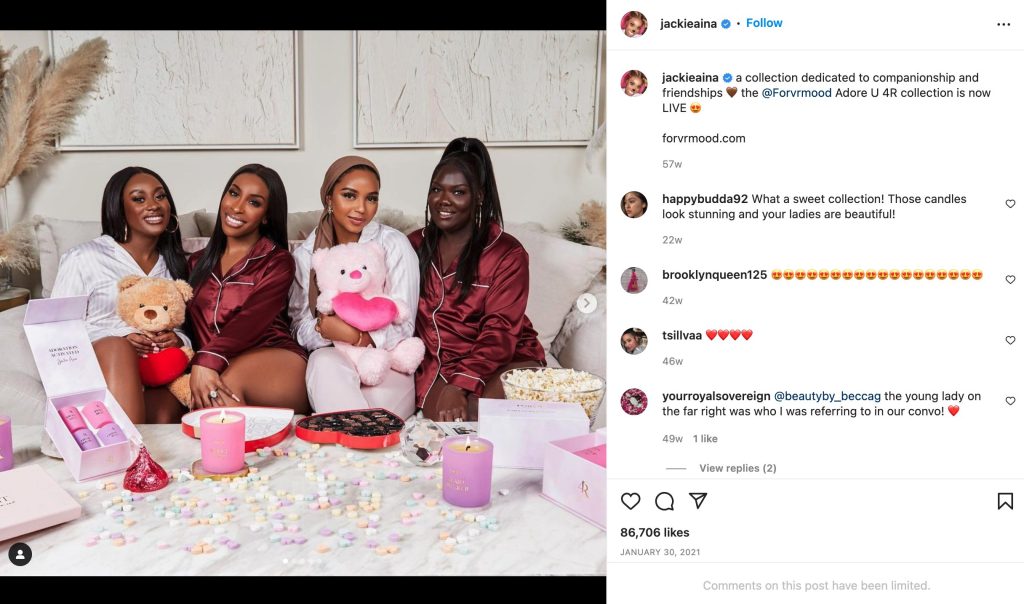 Social Breakdown
YouTube – 3.57M
Instagram – 1.8M
TikTok – 1.3M
Twitter – 715.2K
Champion of diversity and equity in the influencer marketing space, particularly in the beauty industry, Jackie Aina has been one of the top beauty creators since she began posting YouTube videos in 2008. What started as a creative outlet in her free time has blossomed into the disruptive scented candle business known as FORVR Mood. With the goal of providing luxury goods for Black women, FORVR Mood candles can be found both on Aina's online shop as well as at Sephora.
Cassey Ho – Blogilates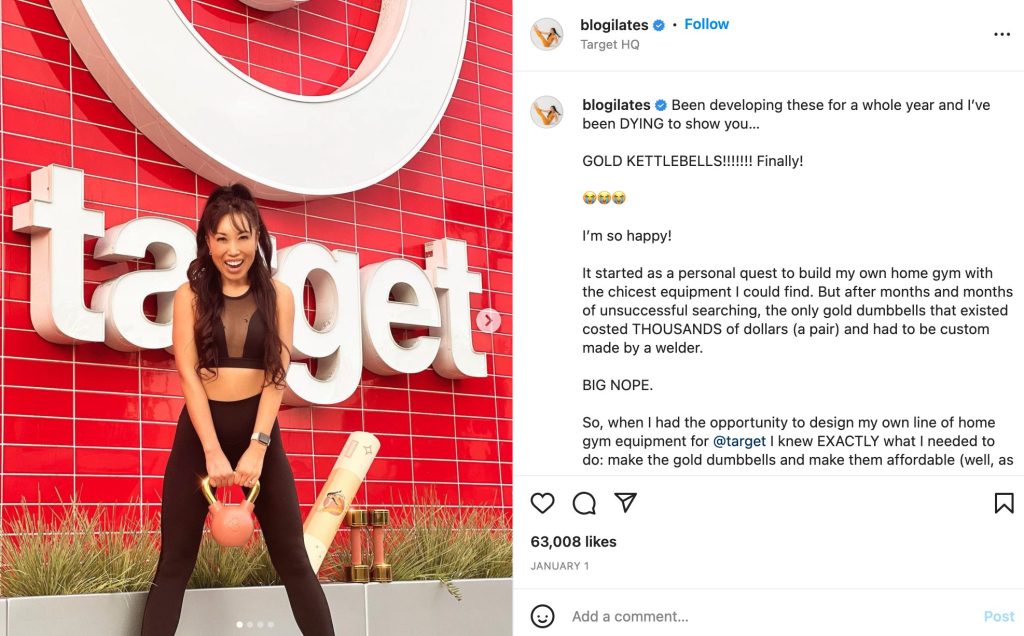 Social Breakdown
YouTube – 6.14M
TikTok – 2.8M
Instagram – 2.3M
Twitter – 182.7K
As the creator of Blogilates, Cassey Ho has turned her brand into a fitness empire. Ho built her platform on YouTube by combining pop music and pilates routines before expanding her content to all major social platforms. Ho now sells Blogilates branded workout equipment through Target and covers everything from yoga mats and kettlebells to resistance bands and fitness journals.
Morgan Eckroth – MDC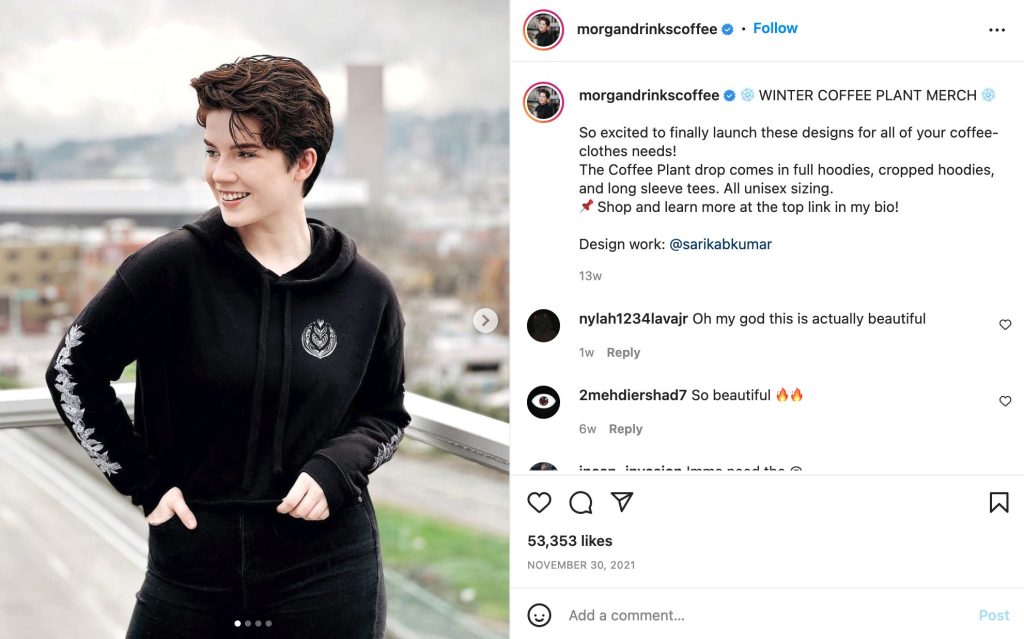 Social Breakdown
TikTok – 5.5M
YouTube – 646K
Instagram – 543K
Twitter – 4.4K
TikTok superstar Morgan Eckroth is commonly referred to by her TikTok handle, @morgandrinkscoffee. Eckroth is well-known as a creator who mainly creates content surrounding the theme of coffee, whether it's barista skits, latte art, or other forms of coffee comedy. Eckroth has used her handles' likeness to build the MDC (Morgan Drinks Coffee) brand where she sells a variety of barista-related merchandise.
Huda Kattan – Huda Beauty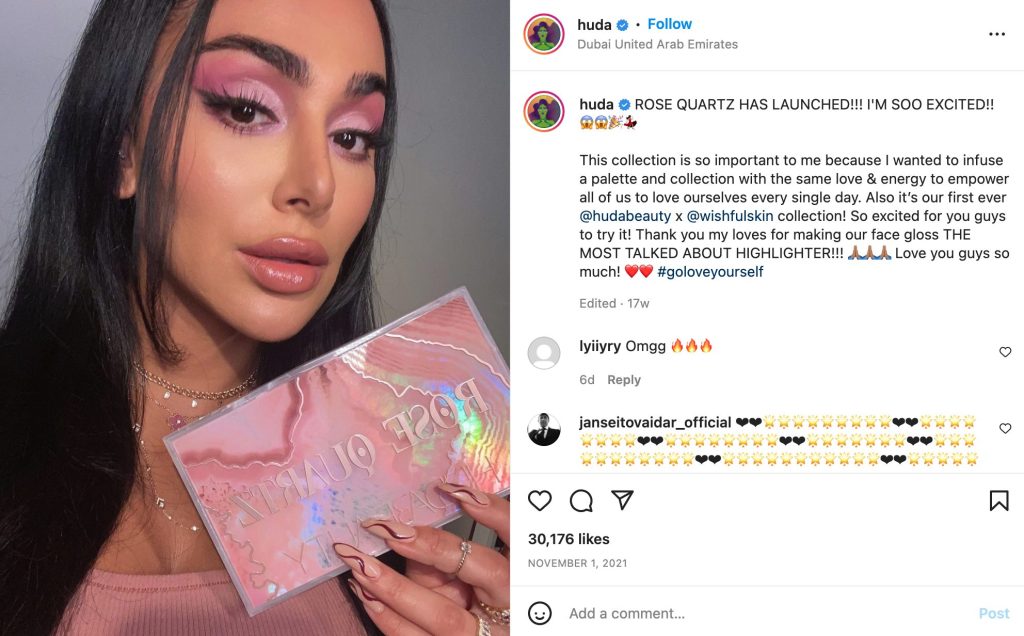 Social Breakdown
TikTok – 7.9M
YouTube – 6.14M
Instagram – 2.4M
Twitter – 218.4K
What began as a makeup tutorial blog, has blossomed into a billion-dollar business thanks to her evergrowing following base. Huda Kattan began the Huda Beauty blog in 2010 before launching Huda Beauty in 2013. As one of the fastest-growing beauty brands ever, Kattan has been met with great success on socials with over 17 million followers on her personal social channels and over 50 million on the Huda Beauty Instagram account.
Nikkie de Jager – Nimya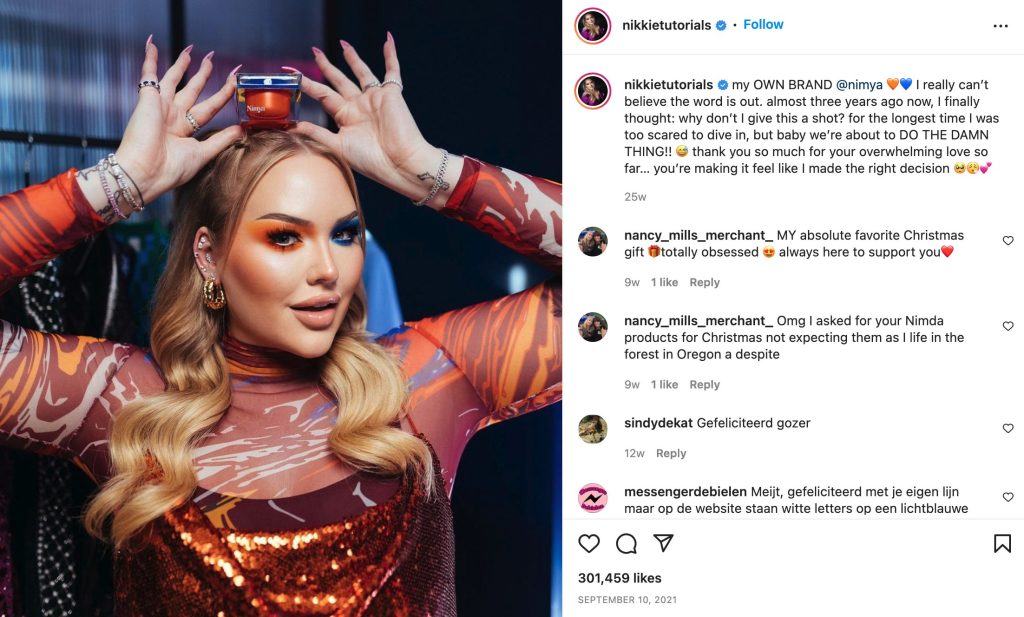 Social Breakdown
Instagram – 15.4M
YouTube – 13.9M
TikTok – 4.9M
Twitter – 2.2M
One of the most popular creators amongst the beauty community is Nikkie de Jager, also commonly known as NikkieTutorials. With over 14 years of experience within the beauty industry and 36 million followers across all social platforms, Nikkie recently launched her own beauty supply brand, Nimya, in 2021.
Juhi Godambe Jain – Arabellaa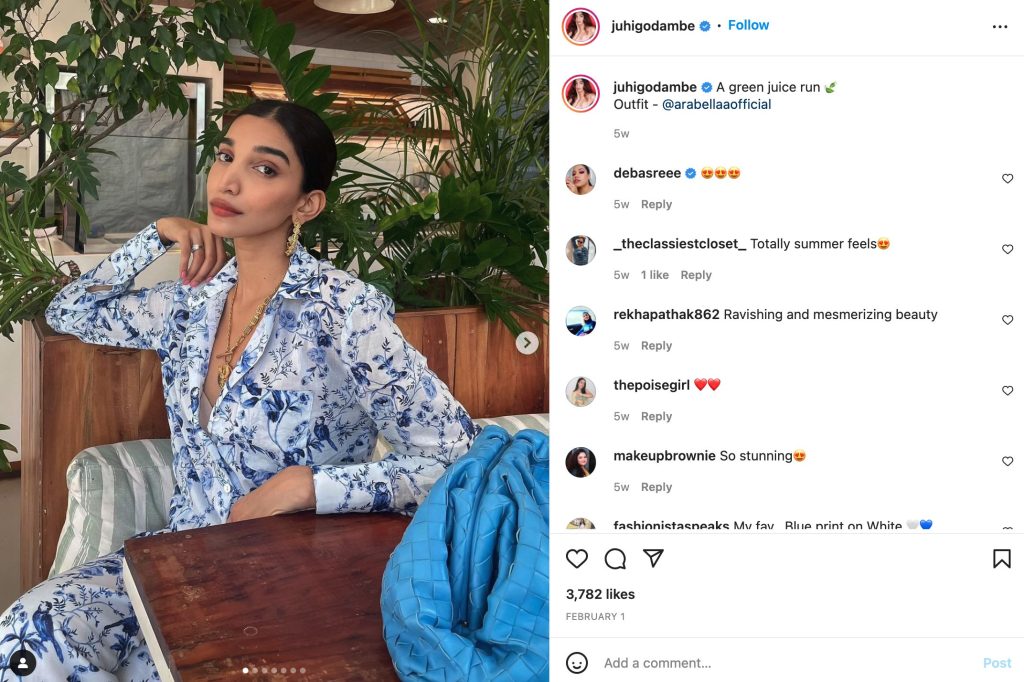 Social Breakdown
Instagram – 510K
YouTube – 52.6K
TikTok – 19.3K
Fashion and lifestyle blogger, Juhi Godambe Jain launched Arabellaa in 2015 with one goal in mind. The brand's mission is to create a brand for women like Jain, women who love testing trends while remaining true to their personal aesthetics. Arabellaa has both an online shop, as well as one store located in Mumbai where you can find a wide variety of both clothing and accessories!
Marianna Hewitt – Summer Fridays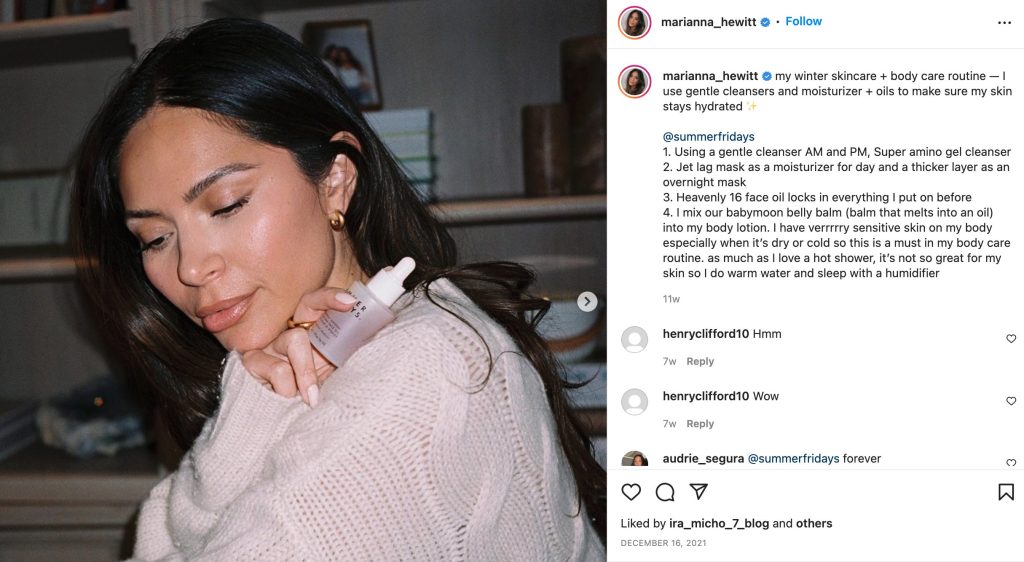 Social Breakdown
Instagram – 1.1M
YouTube – 301K
TikTok – 144.1K
Twitter – 33.6K
As one of the most trusted creators in the beauty industry, Marianna Hewitt developed a devoted following thanks to her honest product review videos and industry experience. In 2018, Hewitt went on to launch her own clean skincare brand, Summer Fridays. Summer Fridays products can be found both on the online shop, as well as retailers such as Sephora and Revolve!
Emily Weiss – Glossier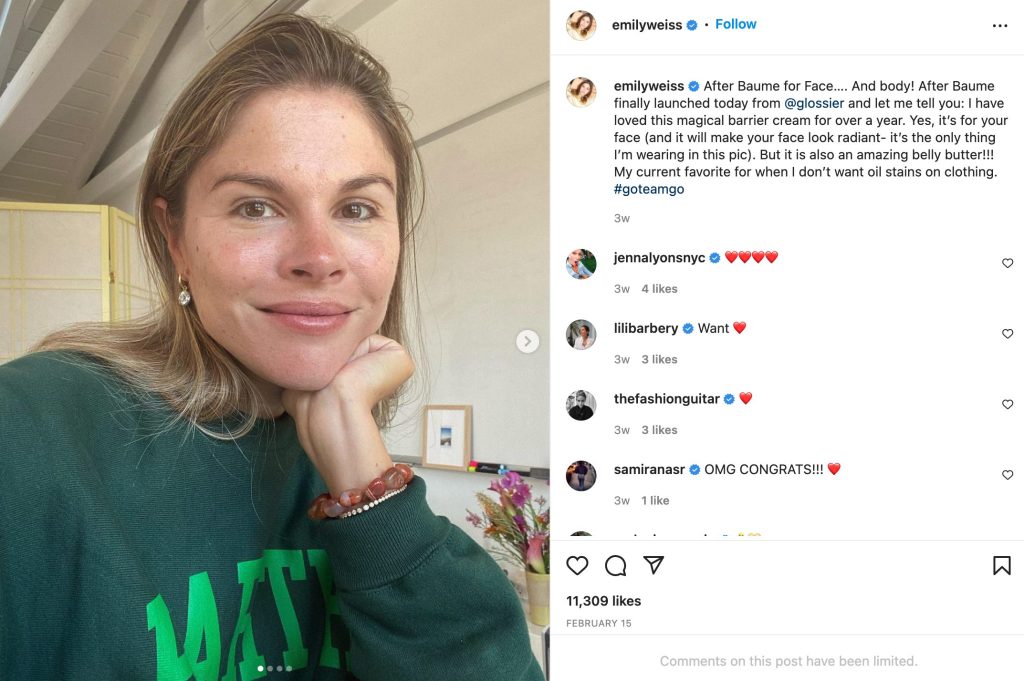 Social Breakdown
Instagram – 629K
Twitter – 38.8K
A brand that needs no introduction is Glossier. Founder, Emily Weiss began by building a booming beauty blog, Into The Gloss, in order to provide beauty tips, makeup tutorials, product reviews, and techniques from industry leaders. After building a large community, Weiss launched Glossier in 2012 and has never looked back.
Frédérique (Freddie) Harrel – RadSwan
Social Breakdown
Instagram – 178K
YouTube – 6.8K
Twitter – 3.3K
Speaking of Glossier,Frédérique Harrel has been heralded as the creator who is "building the Glossier of the Black hair market." Harrel began as a beauty blogger who created RadSwan to provide ethical afro hair extensions. Since the brand's inception in 2019, the brand has added hair clips, merch, and accessories to its product line!
Aimee Song – Song of Style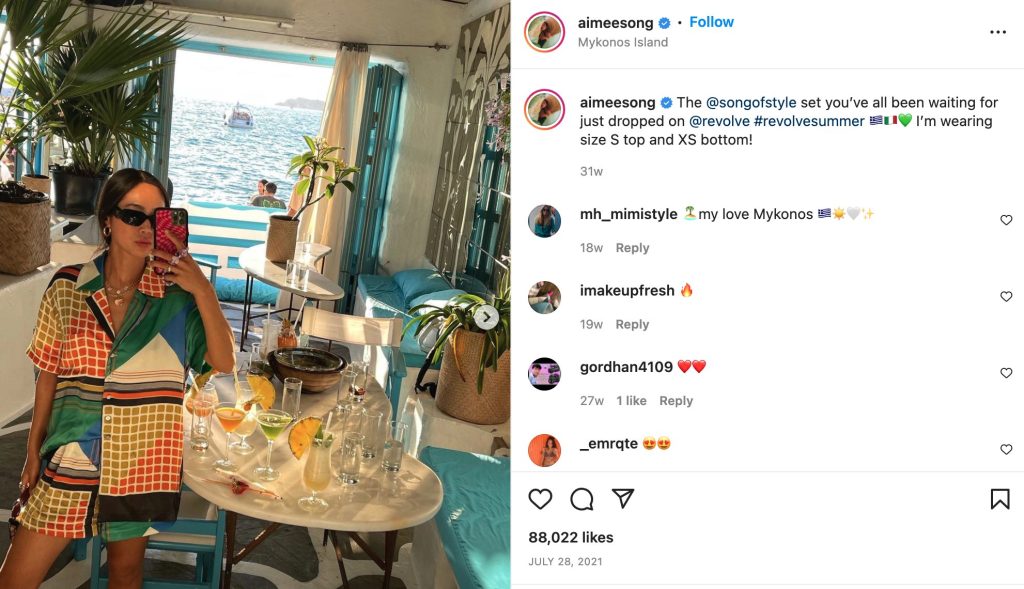 Social Breakdown
Instagram – 6.2M
YouTube – 366K
TikTok – 81.8K
Twitter – 65.4K
Aimee Song built her following through her blog and YouTube channel in which she posted lifestyle and clothing-related content. In 2019, Song partnered with Revolve and helped launch the brand's first in-house influencer clothing line, Song of Style.
Rumi Dowson – ARE YOU AM I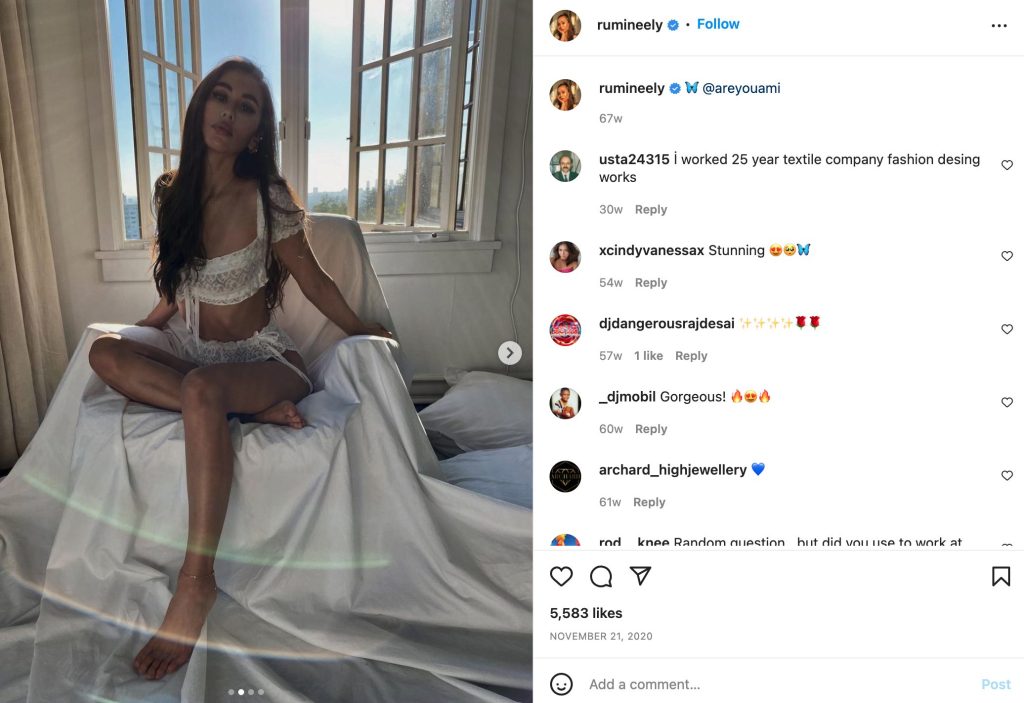 Social Breakdown
Instagram – 665K
Twitter – 97.4K
Rumi Dowson gained popularity as a fashion blogger, designer, and model before launching ARE YOU AM I in 2014 "for the girls that get it." All of the clothing on ARE YOU AM I is designed by Dowson with a common theme of being confident and showing skin.
Arielle Charnas – Something Navy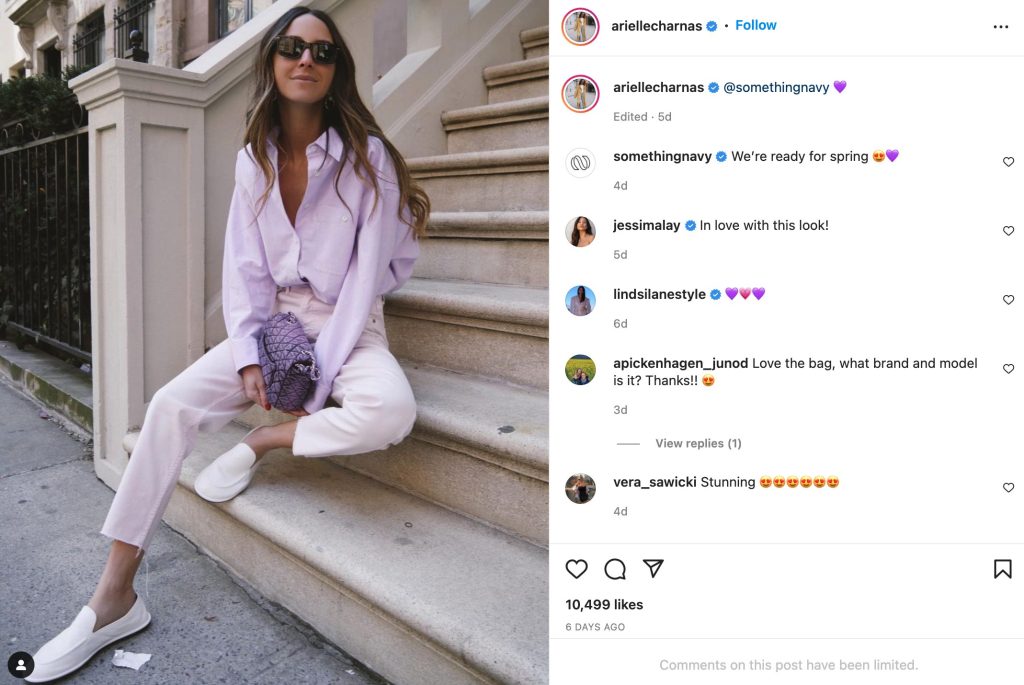 Social Breakdown
Instagram – 1.3M
TikTok – 40K
YouTube – 9.31K
Twitter – 9.1K
Fashion and lifestyle enthusiast, Arielle Charnas began building her dedicated community through her Something Navy blog and Instagram account. Since then, Charnas has gone on to partner with Nordstrom on her own clothing line, as well as the creation of the Something Navy shop. Now a mother of three, her community tunes in to not only find their latest style inspiration but also adorable BTS content of her family life.
Conclusion
In conclusion, these 14influencers have all built their brand on social media before evolving as entrepreneurs and launching successful business ventures. These 14 women serve as inspirational role models who are also champions of diversity and equity.To learn more about the benefits of DEI in influencer marketing, check out the value of representation in influencer marketing webinar here.