Juneteenth 2022: Creators Turned Entrepreneurs for Social Good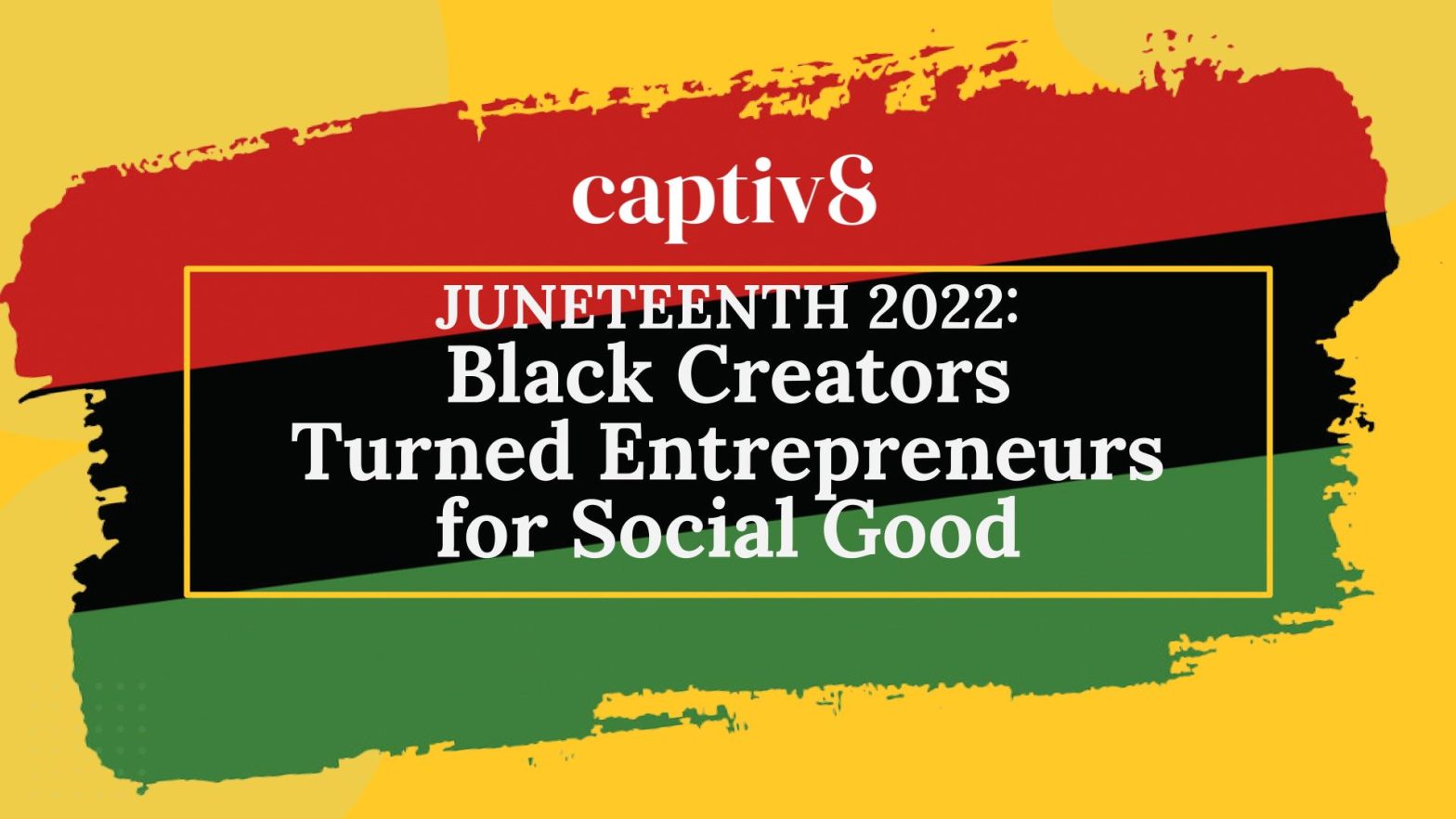 On Juneteenth 2022, we wanted to commemorate a historic day in our country's history by placing a spotlight on the following special brands. Among this list, which in no way encompasses all brands deserving to be mentioned, are those that have been built by Black creators with the common goal of social good.
Backstage Capital by Arlan Hamilton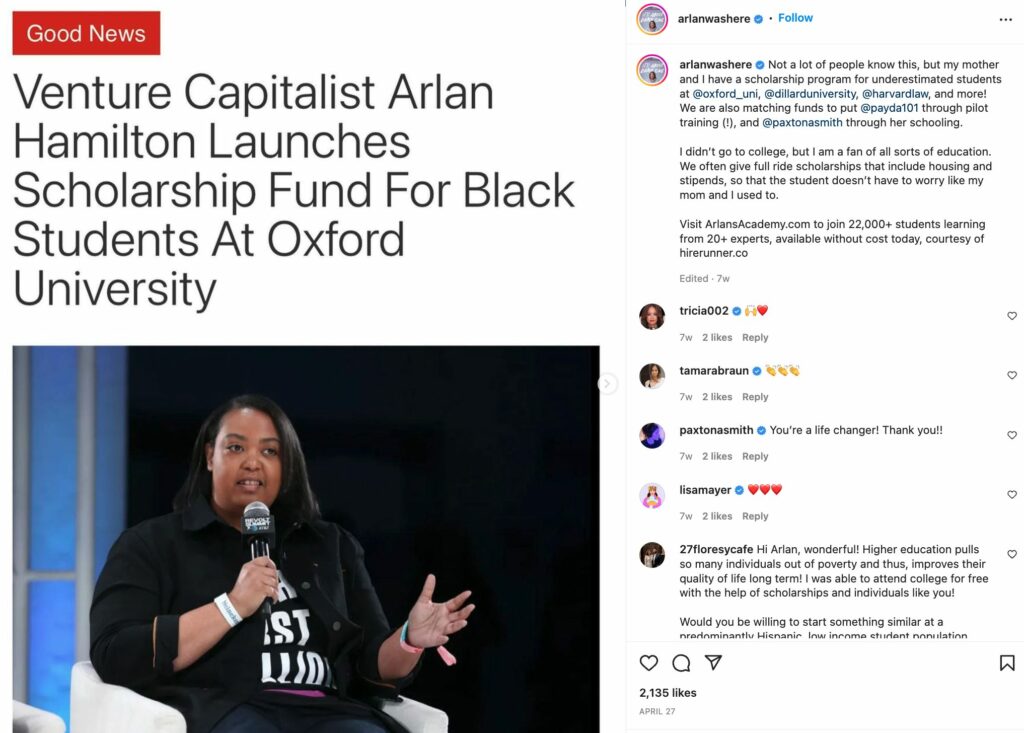 Founded by Arlan Hamilton in 2015, Backstage Capital is a venture capital that specializes in investing in companies led by underrepresented founders. With less than 10% of all venture capital deals going to women, people of color, and LGBTQ+ founders, Backstage Capital is providing opportunities to those from underrepresented communities. Since its inception, Backstage Capital has now invested in 200 companies led by founders who come from minority backgrounds.
Brother Vellies & Fifteen Percent Pledge by Aurora James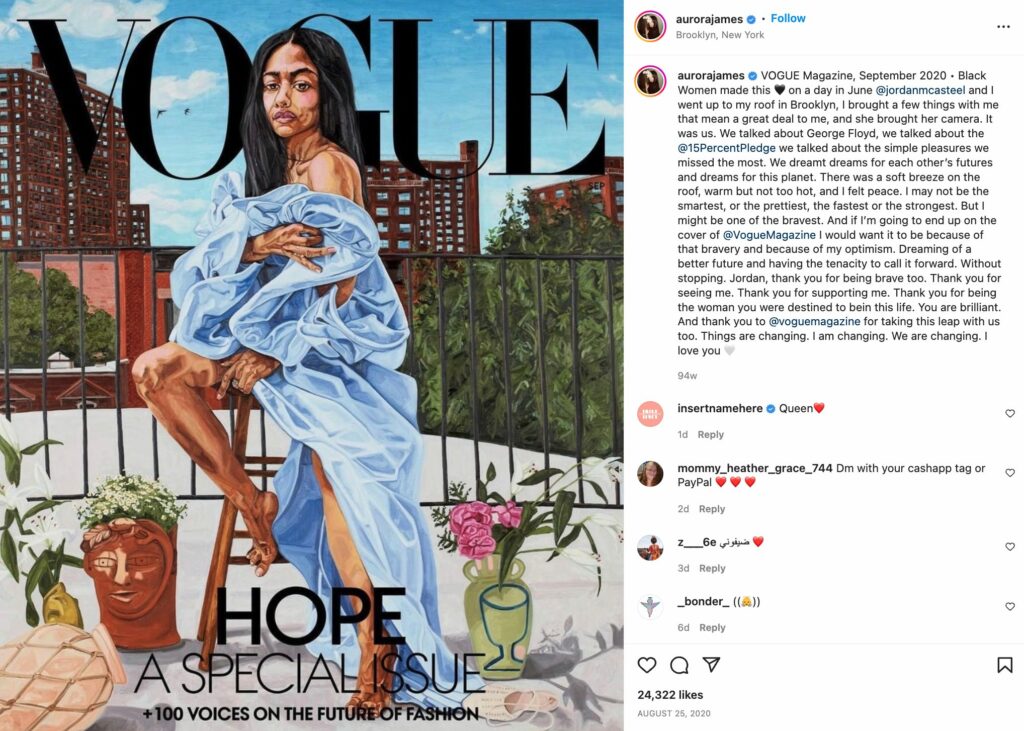 Brother Vellies was founded in 2013 by Aurora James with the goal of keeping traditional African design practices, and techniques alive while also creating and sustaining artisanal jobs. Another brand founded by Aurora James is the Fifteen Percent Pledge. Black Americans represent nearly 15% of the population, the Fifteen Percent Pledge works with retailers to contractually commit 15% of their annual spending to Black businesses.
EveryStylishGirl by Nana Agyemang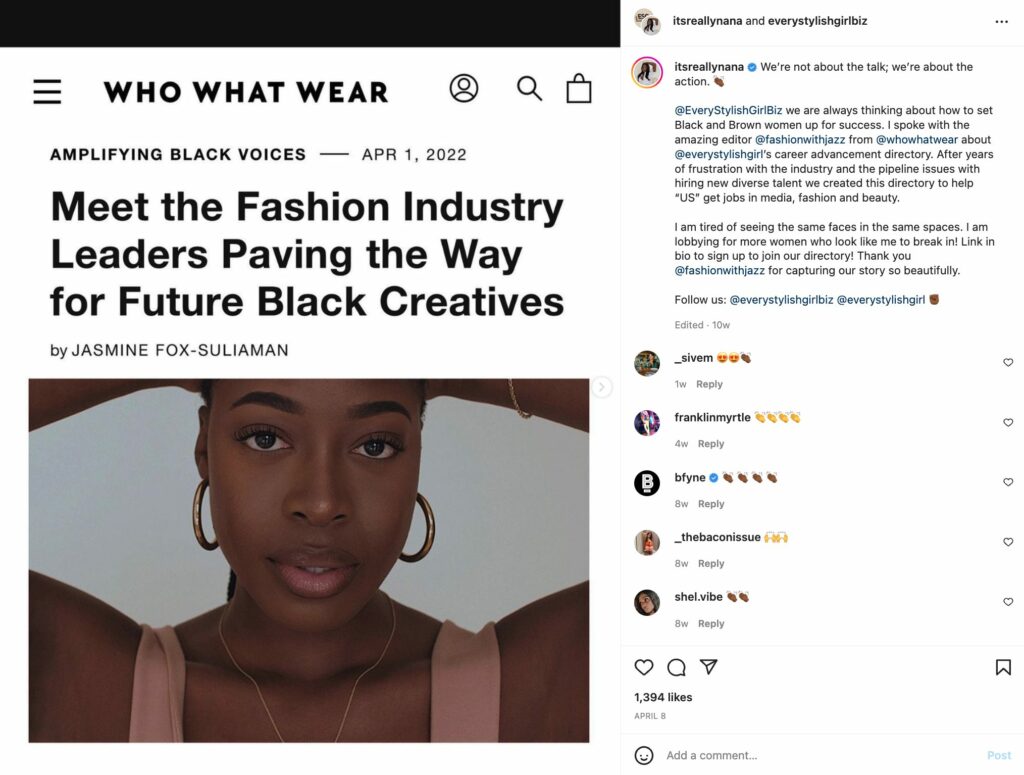 Founded by Nana Agyemang in 2016, Every Stylish Girl is dedicated to the advancement of Black and Brown women in media and fashion. On the Every Stylish Girl site, users can easily navigate their way to the job board to identify new opportunities. Additionally, brands can also list job opportunities directly on the site!
Hair for the girls by Yvette Corinne & Lindsay B.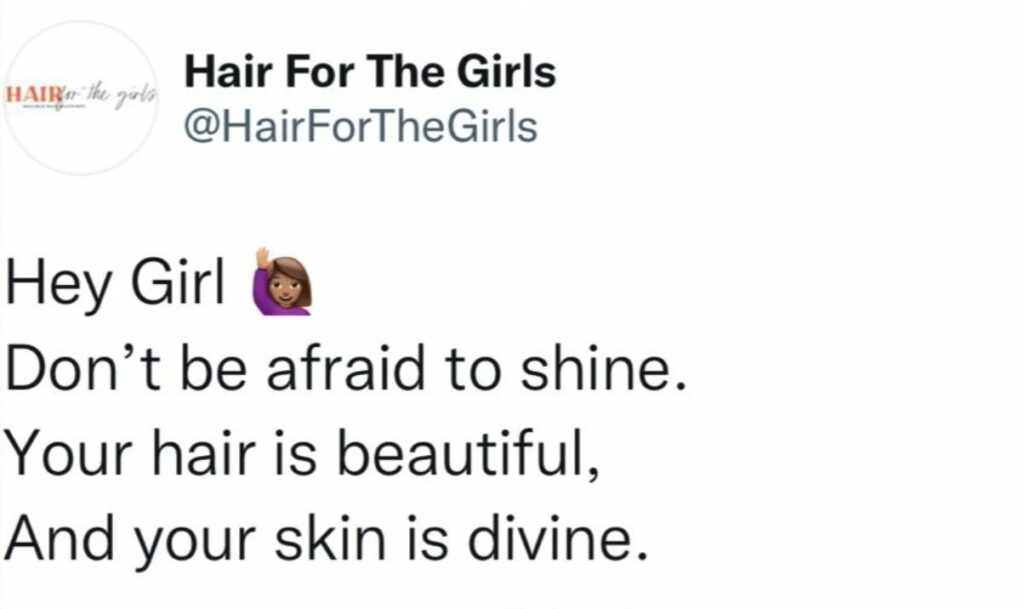 Hair for the girls was co-founded by both Yvette Corinne; a beauty, fashion, and lifestyle blogger, along with model and actress, Lindsay B. in 2020. Two best friends since the 6th grade, Yvette and Lindsay wanted to build quality hair extensions that blend seamlessly with the natural hair of Black women. Hair for the girls provides extensions in curls, kinks, coils, and straight hair options!
Conclusion
In conclusion, these creators have all built their brands on social media before evolving as entrepreneurs and launching successful business ventures for social good. These creators serve as inspirational role models who are also champions of diversity and equity. To learn more about the benefits of DEI in influencer marketing, check out the value of representation in influencer marketing webinar here.
About Captiv8
Captiv8 is a full-service influencer marketing solution that redefines end-to-end, inspiring you to think bigger, enabling you to plan smarter, and empowering you to execute better. Through our intuitive workflow, brands can uncover actionable insights on trends, discover and vet influencers, seamlessly activate campaigns at scale, amplify branded content across the digital ecosystem, and prove business impact through our measurement dashboard. Our platform gives you the tools you need to build relationships and effective content, while our teams lend experiences and strategic services to steer you clear of common influencer marketing pitfalls.