How To Drive Conversions This Holiday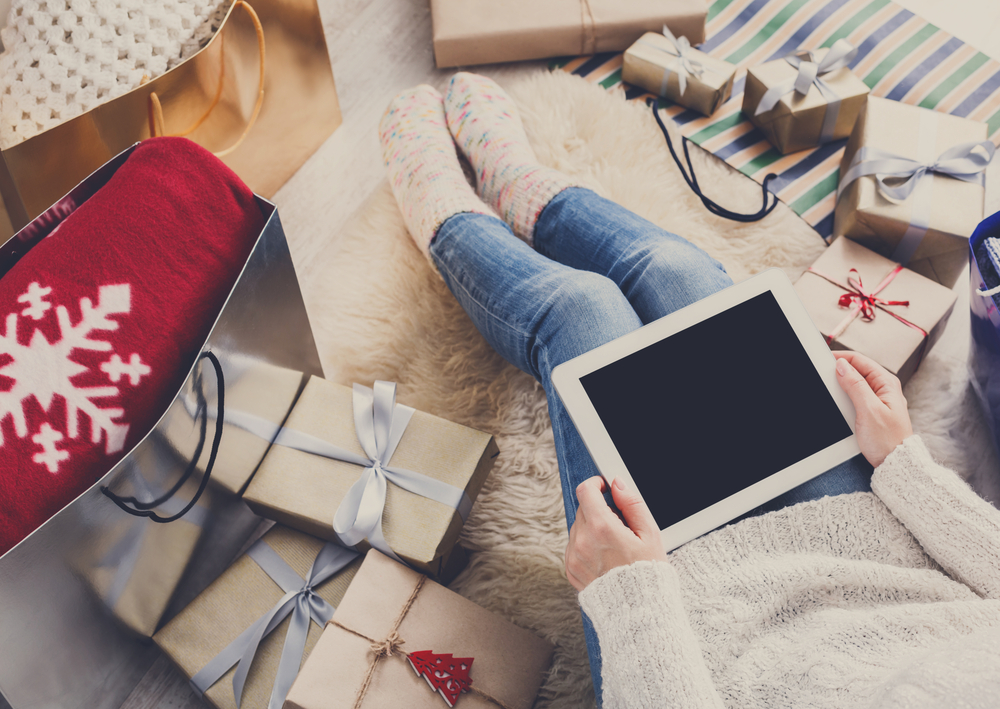 2018 holiday sales are projected to grow 15% from 2017, making this holiday season a key event for retailers. And with Millennials and Gen Z consuming the majority of media through a digital-first approach, it's imperative brands prepare their holiday marketing strategies accordingly. But with so many dollars on the line, developing a social strategy that leads to conversions is integral. Whether it's a click to a landing page or purchasing a product, the ultimate goal for marketers is to convert their customer. Here are three strategies to help you drive conversions this Holiday season:
Leverage the Power of Micro-Influencers:  The best way to drive customer conversions is to spark a genuine interest with a product or brand. One way to do this is to work with micro-Influencers. While they might have less followers than the top tier accounts, they have impressive engagement rates because they cover a specific niche and have influence in that vertical.  . They also tend to be more cost-effective, allowing brands to work with multiple micro-Influencers. 
Provide an Influencer-Specific Offer Code: Once audiences are educated about a brand/product, Influencers can provide direct links for their fans to learn more and shop, adding value by providing their fans a unique offer. Some brands will incentivize Influencers by providing them with a commission when sales are purchased under their coupon code, enticing them to sell and promote the brand even more. Close to one-third of shoppers check for online coupon codes, and Influencers are the perfect vehicle to drive these offers home. One thing to note, is that Influencer coupon codes should have an expiration date, creating a sense of urgency to convert. Check out this example that FTD flowers used for their 2016 Holiday Campaign: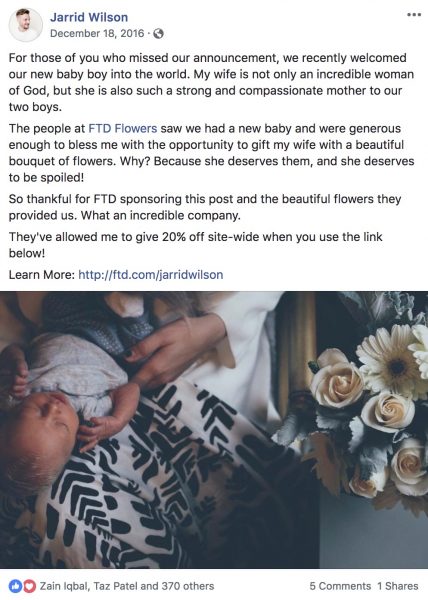 Sense of Urgency: Creating a sense of urgency around the experience of holiday gifting is vital. There are a few ways Influencers can help  create a sense of urgency during the holiday shopping season:
Free Shipping Day: Calling out 'Free Shipping Day' (the last day to enjoy free shipping before a company can send out items) is a smart way to remind your online shoppers to purchase their items without having to fork out for shipping.
Holiday Countdown: Whether Influencers are posting more content during key periods, or directing users to landing pages that show a clock counting down, it's important for shoppers to see that time is running out. 
Time Sensitive Promotions: When considering urgency, ensure that Influencers are creating excitement by sharing how certain sales or offers are time sensitive. As discussed, personal coupon codes, or simply "the last day to buy this cardigan" is an important reminder to busy followers who may need a nudge.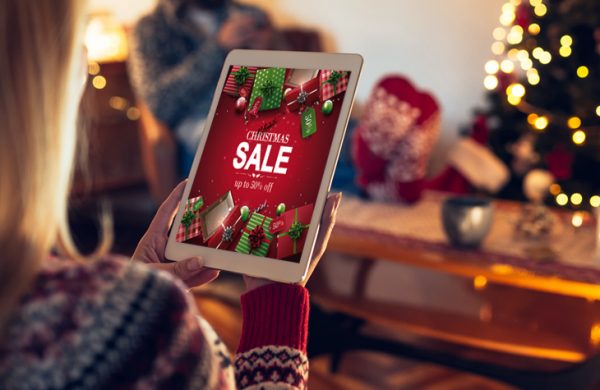 With the holidays fast approaching, it's important to leverage the right Influencer partner. Check out Captiv8's free Influencer discovery platform to find the right Influencer partner for your campaign.
Reach out to us and let's begin planning your holiday campaign today!