Free AI Powered Creator Discovery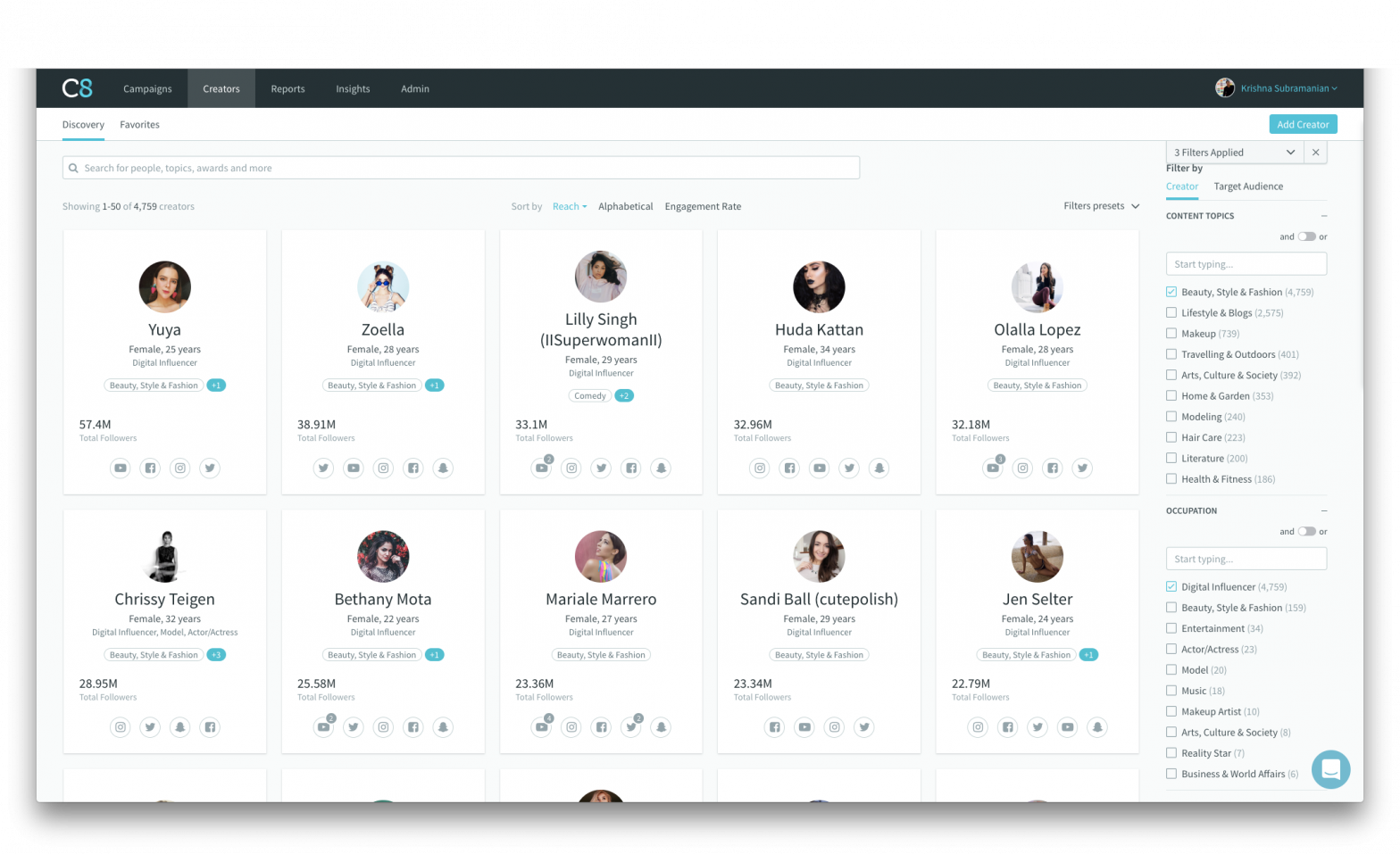 We are excited to announce (first seen on TechCrunch) the launch of FREE creator discovery!
Branded content is disrupting the $90B billion dollar television and video advertising market, yet identifying creators that will resonate the most for a brand is still a major pain point. Discovering creators that will drive the highest brand affinity for an audience is time consuming and expensive.
Our AI powered branded content platform gives brands the ability to search for the right creator by leveraging over 50+ different criteria, including personality archetypes, ethnicity, brand affinity, age, gender and HHI. Over 1 million creators across Facebook, Instagram, YouTube, Twitter, Snapchat, Reddit, Podcasts, Twitch, Musical.ly and LinkedIn are indexed on the platform, with more being added everyday.
"The Captiv8 Discovery platform has amazing and rich data about individual influencers that makes evaluating potential partners much easier and well-informed. What used to be an extremely manual process, is completely data driven with more certainty than ever before," said Kerry Perse, Head of Social for OMD.
Sign up for a free account today!