Influencer Marketing for Fitness, Health, and Wellness Brands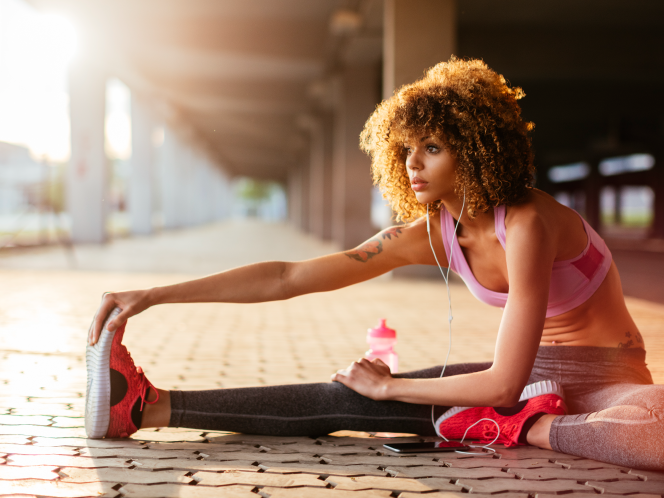 The health, wellness, and fitness industries are thriving on social right now – from fad diets to digitalized workout classes or nutritional tips, this content is all the new rage. With almost 300 million posts on Instagram with #fitness, health and fitness convos are saturating our feeds. But, with all of the health & fitness content on social, it can be challenging for brands to know where to begin or how to stand out. Here are some quick tips for brands wanting to capitalize on this wave:
Leverage before and after photos of clients. Is there really anything more inspirational than a good before and after? It demonstrates progress, which is what fitness is ultimately all about.
Partner with other health brands. If you're a fitness brand, partner with a healthy snack company or an athletic gear company. Teaming up with other brands for giveaways initiates buzz and can generate brand awareness, across new audiences.
Partner with a local gym or studio. Everyone knows that gyms and workout classes can be pricey (everyone loves a free class), but by partnering with a local venue and having an Influencer share content can create an exciting experience.
Share daily inspiration. Leverage tools like Instagram Stories to share regular motivational content, like a healthy food or yoga pose of the day. Motivation is a huge part of the health industry. Instagram Stories is a great way for Influencers to increase visibility and create daily momentum across audiences.
Utilize IGTV. IGTV is a great new tool for the fitness world. Teach a targeted workout class on IGTV. Influencers can demonstrate how to use a particular machine at the gym or review a particular product. IGTV provides an opportunity to provide a valuable experience and stand out.
Working with Influencers to increase awareness around fitness, health, and nutritional brands is a natural fit with their notorious social media presence. Influencers provide major #fitspo and have an authenticity around the subject. Here are two Influencers who have contributed to the popularity of this social media wave:
Kayla Itsines: Kayla boasts over 10 million followers on Instagram and was recently named the top fitness influencer by Forbes. Her bikini body guide, BBG, inspired millions of women to get fit and post transformation pictures on Instagram with #BBG. Kayla not only inspires physical wellness with a myriad of before and afters of satisfied BBG fans, but also promotes mental wellness by sharing snippets of her lifestyle and inspirational words. She understands that there is a journey behind wellness, and she shares her with genuine care and concern for her fans.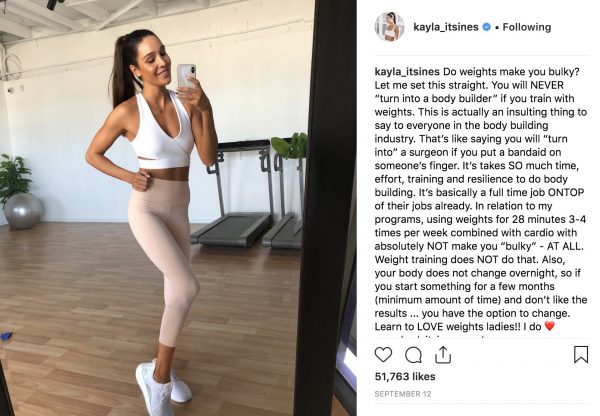 Ulissesworld: Ulisses Jr. is a highly decorated bodybuilder – whose 5.2 million followers tune in to see his posts about nutrition, dieting, gaining muscle, and training. Ulisses is not only motivational, but also practices what he preaches both in the gym, and on his plate.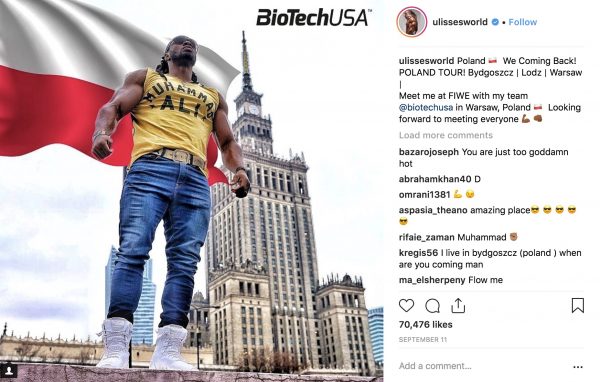 Reach out to us to plan your next fitness Influencer Marketing campaign here!