College Students: How To Be An Influencer While You're Still In College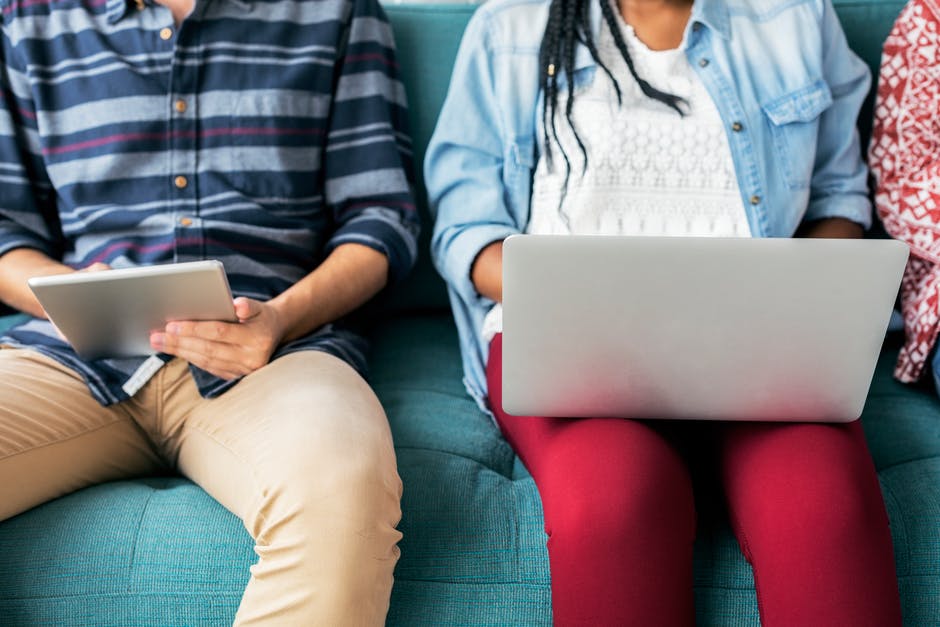 Get Discovered By Brands
Celebrities are not the only ones who can score lucrative sponsorship deals. Companies such as Sperry and Adidas are partnering up with college students to understand the inner workings of their peers. In return, students have received free swag. While others have been flown around the world or given backstage VIP passes to events.
College students in high demand. And Brands would give anything to tap into your community. However, getting noticed can be challenging. It can be a struggle to stand out amongst the sea of influencers. Especially when you're still in school and have a finite amount of time to build your brand. But all hope is not lost. You can still be an influencer while you're still in college. Here are our tips for captiv8 brands, build your social following, and become a successful influencer.
Create Your Identity, Establish Your Brand
Going back to the basics – How do you want to present yourself to the world? Don't try to be someone you are not. It'll be harder for you to reinvent yourself or create authentic content.
Create a unique personal handle that best reflects your identity. Your handle could be as simple as your name or nickname. Ideally, it should be short and primarily consist of letters. Choose a creative profile picture that grabs people's attention but still represents you.
Next, establish your community. Follow your friends, associates, and brands that interest you. Follow them on your new account or message them on Facebook and let them know you have a new account.
Use Data Analytics To Understand Your Audience
Brands want to collaborate with influencers who engage with their niche community. Use data analytics to understand your audience and gain insights on their habits. Platforms such as Captiv8 Insights will tell you how to optimize your content for better results. Captiv8 Insights will provide you with detailed information on your follower's interests based on their demographics, locations, and keywords. Our insights will also let you know which filters resonate best, which content performed well, and what is the best time you should share your content. This will help you develop authentic engaging content that is tailored specifically to your audience.
Create Authentic, Engaging Content
Arguably, this is one of the most important components of being an influencer. Content puts you on the map. It helps you attract new and unique followers outside your friend circle.
Build up your page. Create original, authentic yet engaging content that evokes feelings and makes people feel more connected to you. It will be difficult to get a brand to notice you if your account covered with memes or low-quality photos. We recommend using a consistent stream of high quality, original images that match your personal brand and image. Use a high-quality camera either a DSLR or your smartphone.
Not sure what to post? Be yourself. You want to create content that is different and evolving. So think outside of the box and take photos in new and exciting areas. Followers value authenticity and are drawn to personal experiences that they can relate to. They want to see a glimpse into your life. Incorporate new features like Instagram Carousel, Instagram Live, Periscope, Boomerang, and Instagram Stories to connect with your audience and tell a narrative. Just don't go overboard. Quality over quantity. Don't saturate your channel with too many promotional posts or stagnant content.
Still stumped? Look through other profiles within your niche community that are thriving. What makes them so successful? Is it their well-written insightful captions or high-quality photos? Develop similar content to engage with your audience. Just make sure that your content is aligned with your brand, is relatable, and authentic.
Make The Most Out of Your Captions
Captions are the icing on the cake. They determine how well your followers will engage with your content.
Create captions that are descriptive but interesting. Let your personality shine through. Use emoji's, humor, or inspirations quotes. Ask your followers questions. Be creative yet concise. Studies show that shorter captions perform better than longer captions.
Maximize Your Reach Through Hashtags.
Hashtags are essential – they impact your reach and engagement rate. Even 21-year-old Toronto-based, media student, lifestyle blogger, and social media addict, Jessica Lam agrees. "I started using hashtags 8 months ago and I've since doubled my following."
Hashtags work like keywords. They are seen by current and new users. Through Captiv8 Insights, track which hashtags are the most successful and effective in your niche community. Incorporate tags that will generate the highest reach and largest engagement. This is a powerful tool to attract new traffic and stay trendy in your community.
Although, be careful not to overload your captions with hashtags. Over-tagging is annoying and will dilute the conversation. In our experience, 10-12 hashtags on Instagram and 1-2 hashtags on Twitter performed the best for influencers, brands, and creators.
Use hashtags specific to your post and brand. In Jessica's experience, "I made sure to mostly use Toronto-specific hashtags as my posts are about life in Toronto. I wanted followers who genuinely wanted to see or could relate to my content." To more learn more, check out our posts to unlock your hashtag potential.
Stay On Top of the Conversation, Reach Out to Your Community
Social media is all about connecting to your community. Yet, this part will be the most time-consuming.
Work around your schedule and find the time that works best for you. According to Jessica, the best method is to dedicate at least an hour a day to grow your following. "School is always a priority, so I mostly do this during my free time either in the morning while I'm commuting or in the evening when I'm at home," says Jessica.
Network and connect on various social media platforms such as Twitter and Instagram. Brands want to see that you can not only create engaging content but have a consistent, powerful voice. Reach out and interact with them as much as possible. Let your personality shine through. One of the best ways to join the conversation is to create a list on Twitter and use Captiv8 Insights. Twitter chats are also another great tool to stay connected and build relationships with your audience, brands, and other influencers.
So What Now?
It can be hard to kick off your influencer journey but with the right strategy and right tools, you will be able to Captiv8 your audience. Contact us today. We will help you connect with a brand.