Meet the Creator Who Earns Five Figures a Month in Passive Income Through Affiliate Marketing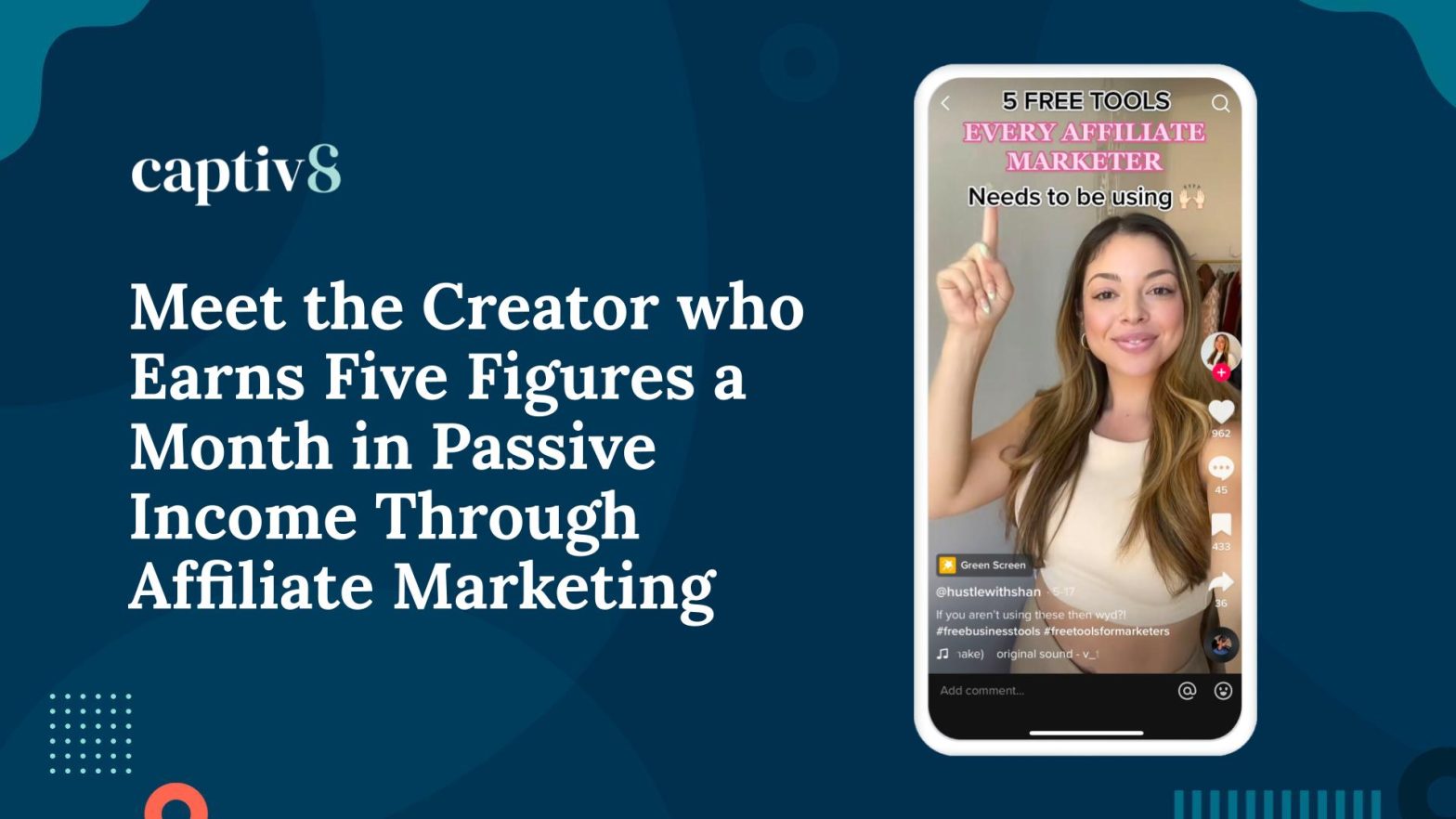 As creators strive for financial freedom and build passive revenue streams, they have taken to social media to share tips and stories with their followers. Here's the story of how one creator built a passive income stream through affiliate marketing to earn five figures a month!
Like many Americans in 2020, Shannon Smith found herself laid off from work due to the pandemic. She ventured into work as an online fitness coach but found that the hours were demanding and the income was not aligned with her financial goals.
In July 2021, as Smith continued to strive to reach her financial milestones, she decided to pivot. Shannon decided to share her entrepreneurship experience and wealth-building tips on TikTok and Instagram. Her accounts skyrocketed, and she grew her following to over 40k in less than two months.
By October 2021, just four months after starting her TikTok account, Smith was earning about $8,000 per month in passive income through affiliate marketing. In addition to that, Smith was seeing revenue generated from affiliate marketing videos that were several months old. This further highlights the long-term passive income potential that affiliate marketing can generate.
What is Affiliate Marketing?
Ever heard the phrase "click the link in my bio to shop?" That statement has become an effective staple of affiliates around the globe. Simply put, an affiliate program is a performance-based marketing strategy in which a creator earns a percentage commission on each sale that they influence. When a creator joins an affiliate marketing program, they are given affiliate tracking links to promote to their audience. These links help a brand determine if a creator influenced a sale. As an affiliate, when a purchase occurs after your tracking link was clicked, you earn a percentage of the sale.
Conclusion
Shannon Smith was able to build a passive income stream of over five figures a month through affiliate marketing links. Interested in becoming an affiliate yourself? Check out some tips and tricks to building a passive income through affiliate marketing today!
About Captiv8
Captiv8 is a full-service influencer marketing solution that redefines end-to-end, inspiring you to think bigger, enabling you to plan smarter, and empowering you to execute better. Through our intuitive workflow, brands can uncover actionable insights on trends, discover and vet influencers, seamlessly activate campaigns at scale, amplify branded content across the digital ecosystem, and prove business impact through our measurement dashboard. Our platform gives you the tools you need to build relationships and effective content, while our teams lend experiences and strategic services to steer you clear of common influencer marketing pitfalls.