TikTok Trends Explained: Everything You Need to Know About the Snazzy [Adult Swim] Trend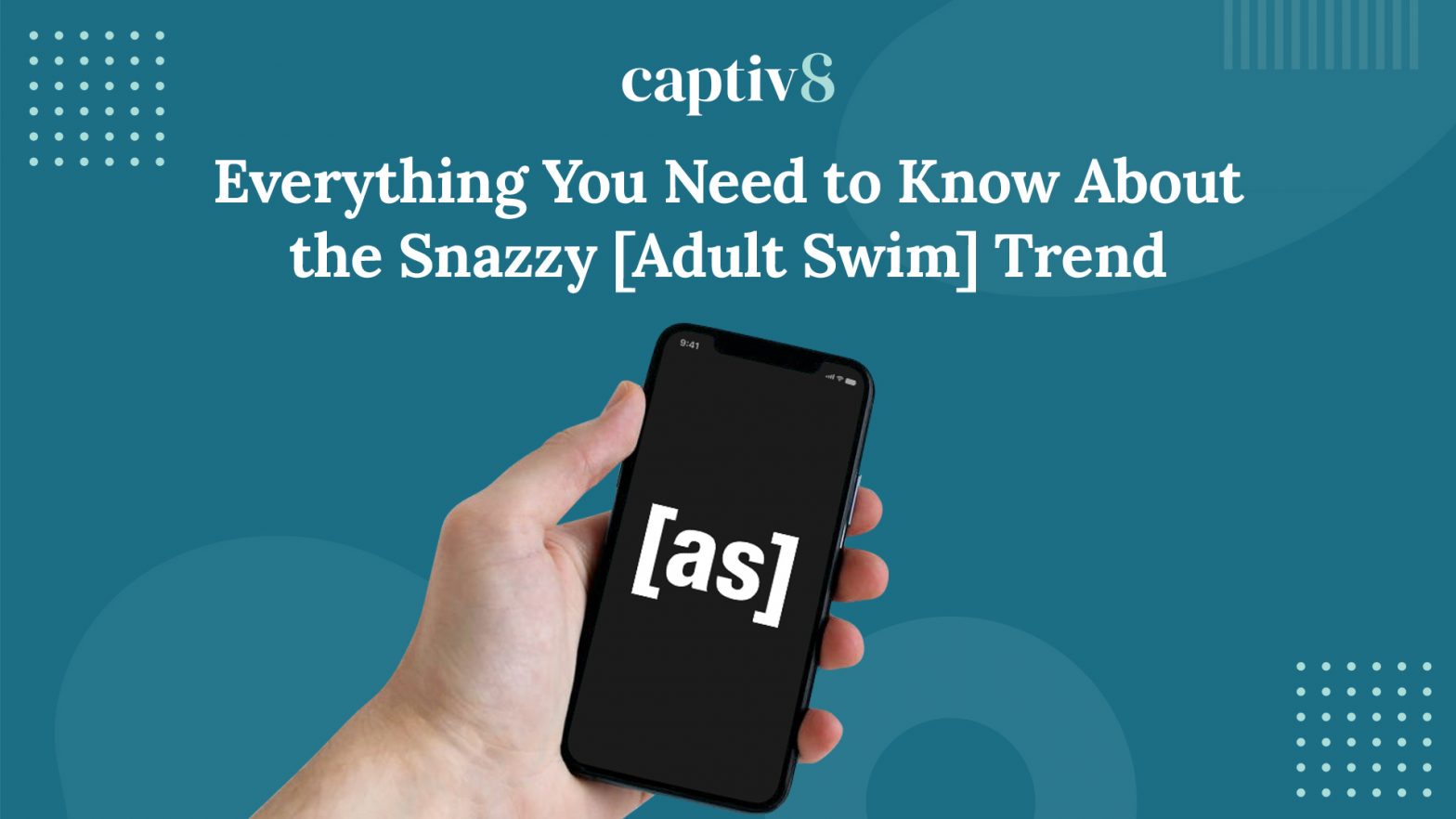 TikTok's latest trend pays nostalgic homage to the famous transition clips of Cartoon Network's late-night program, Adult Swim. These transitional clips are known as "bumps". Although bumps aren't strictly unique to Adult Swim, the program's iteration was well-known for its conversational text that ended with the branding "[adult swim]". Driven by Adult Swim's tone of voice, branding, and a catchy original sound, the Adult Swim trend has become the latest craze to join the growing list of viral TikTok trends.
[as] Trend Origins
The Adult Swim trend was originated by TikTok user, VANO 3000. He sampled "Time Moves Slow" by BADBADNOTGOOD to create an original nostalgic sound that laid the foundation for this TikTok trend. On May 24th, VANO 3000 started the trend by posting a TikTok of a person in a Spider-Man costume with the Adult Swim branding.
In the coming weeks, the TikTok trend exploded. As of June 14th, #adultswim has received over 2.5 billion views and 431K video creations to VANO 3000's sound. Creators are drawing inspiration from Adult Swim's bumps as they incorporate conversational text in their videos followed by a creative reveal of the adult swim branding.
Global brands have taken notice and joined in on the trend as well. Professional sports teams such as the Buffalo Bills, Sacramento Kings, Utah Jazz, and many more have even created their own renditions.
Although Adult Swim didn't begin the TikTok trend, they've taken their newfound organic growth in stride. The Adult Swim TikTok account has been very responsive to the community that is partaking in the trend by actively commenting on videos using their hashtag. Known for their conversational text that breaks the fourth wall between viewers and television shows, Adult Swim seized the opportunity to continue talking to viewers in their version of the TikTok trend.
Interested in joining in on the Adult Swim trend? There aren't many specific rules to abide by when creating content for this. Just use VANO 3000's sound, incorporate the Adult Swim branding, and add your own twist!
Conclusion
In conclusion, the viral Adult Swim TikTok trend was started by VANO 3000. The trend draws inspiration from Adult Swim's famous bumps that include conversational text and branding. Interested in learning more about TikTok trends, influencer marketing strategy, and more from industry experts? Reach out to us today!