How to Measure Influencer Success in an Affiliate Marketing Program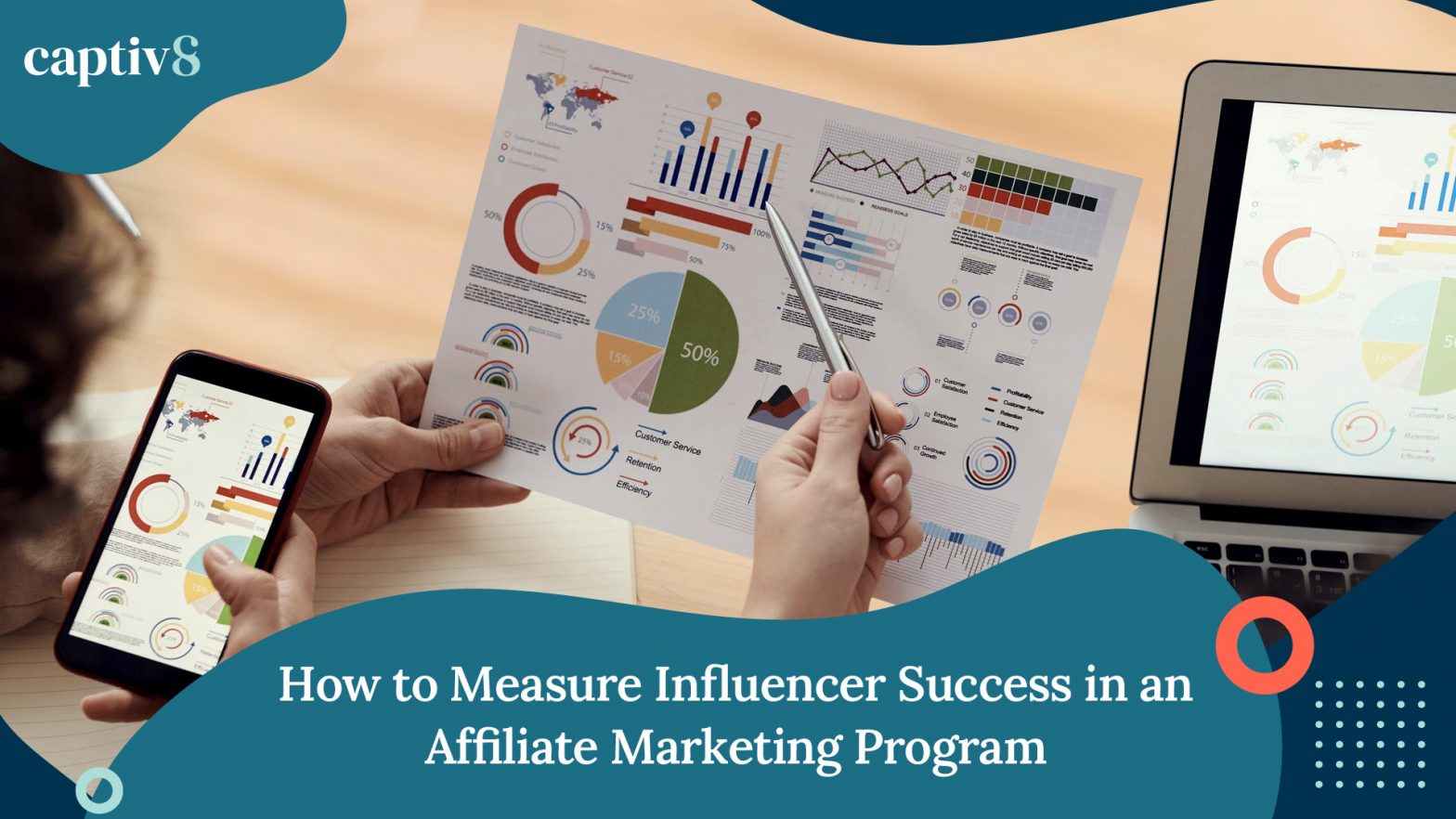 The addition of influencers to your affiliate marketing mix can be an invaluable tool for a variety of reasons. As previously stated in How to Amplify Your Affiliate Marketing Strategy with Influencers, we discussed the content, brand awareness, and social proof benefits provided by influencers. Although research from the integrated PR agency, Matter, found that 82% of consumers have either purchased, researched, or considered purchasing a product after seeing an influencer post about it, measuring success can still be difficult. Though sales are a prime measurement of affiliate success, there are metrics to be mindful of that go beyond the POS transaction. Additionally, when advertising through social media you'll want to avoid being caught up in vanity metrics such as likes, comments, and shares. In order to help understand what metrics to pay attention to, here's how to measure influencer marketing success for your affiliate marketing program.
Going Beyond Vanity Metrics, the KPIs that Spell Success:
Clicks
We all want to see sales at the end of the day, but the first metric to measure is link clicks. At face value, when a consumer clicks a link and then exits right away, it doesn't offer monetary benefits. However, it takes six to eight marketing touches in order to generate a viable sales lead. For many, this is your brand's first touchpoint with new potential clients.
Through Captiv8's partnership with affiliate marketing platform, Refersion, these link clicks are easily trackable. With a team of affiliates advocating for your brand, it quickly becomes unmanageable to manually track the performances of each affiliate. Refersion is one of few tools that support the tracking of unique coupon codes, SKU's, and emails to automate this task.
Cost Per Click and Cost Per Sale
This KPI helps brands understand how much ad spend is required to earn a link click. Similarly, cost per sale is another KPI to track that helps uncover the net profit from influencers. These can be determined by dividing profit from affiliate sales by the number of sales or clicks generated.
Conversion Rate
Once we've determined the clicks and unique visitors driven to your site by influencers, it's time to determine the quality of visitors through conversion rate. Although unique clicks and visitor traffic plays an important role in the success of an overall affiliate marketing program, tracking your conversion rate is the next step in defining overall success. If your team of influencers is generating loads of unique visitors with a low conversion rate, the quality of traffic is not ideal. By determining the conversion rate, your brand can identify which influencers are successful in generating quality leads.
Engagement Rate
Although we have said to go beyond the vanity metrics when determining the success of your affiliate marketing campaign, engagement rate is the culmination of these stats. Overall, the engagement rate shows you the frequency in which people are interacting with your brand's content through the sum of likes, comments, shares, and mentions. Influencer content with high levels of engagement helps to promote your brand's potential reach. Additionally, consumers who consistently interact with a brand on social media are more likely to become paying customers.
Influencer Share of Total Sales
In addition to clicks, cost per sale, engagement rate, and conversion rate, brands will want to track the share of total sales that influencers are responsible for. By calculating how much of the total sales are a result of influencer affiliate marketing, brands can determine the efficacy of their program.
Conclusion
In conclusion, measuring the overall success of influencers in an affiliate marketing program can be difficult to determine. By tracking KPIs such as clicks, cost per click or sale, conversion rate, engagement rate, and influencer share of total sales, you can define a successful campaign. Interested in learning more about affiliate marketing strategy, influencer marketing strategy, or more from industry experts? Reach out to us today!