How to Amplify Your Affiliate Marketing Strategy with Influencers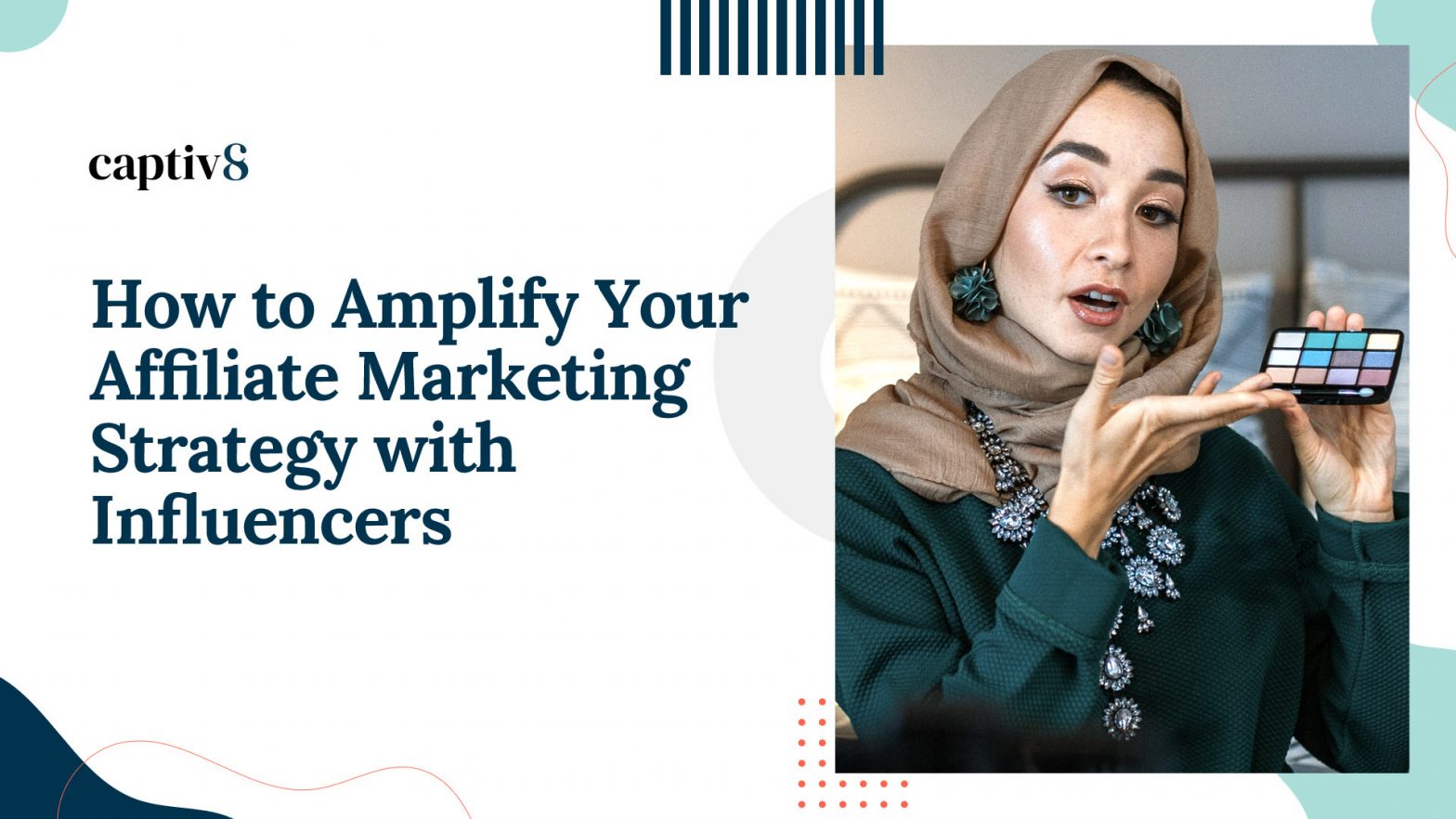 A few years ago, the question on every brand marketer's mind was "how do I reach Millennial consumers?" Fast-forward to 2021, and brands are now trying to crack the code on Gen Z. Different from generations past, Gen Z has grown up with social media and formed different buying habits. So, what resonates with this generation? One word, influencers. According to Forbes, "92% of consumers trust an influencer more than an advertisement or traditional celebrity endorsement." With social media influencers outperforming traditional advertisements, it only makes sense for brands to incorporate influencers in their affiliate marketing strategy. (As a quick refresher, affiliate marketing allows you to set up commissions or payouts to any channel, or influencer in this case, for specific actions taken on your website)
Why Influencer Marketing is a Natural Extension of Your Affiliate Marketing Strategy
While most affiliate marketing programs are essentially an incentivized form of word-of-mouth advertising through a horde of brand advocates known as affiliates, brands should consider activating influencers for a variety of reasons.
– Influencers are experts at creating highly engaging content for their audience that doesn't come across as a traditional advertisement.
– Influencers can be your brand's foot in the door to a new niche or group of consumers.
– Not only can influencers expose your brand to new audiences, but partnering with experts in your specific field can also help solidify your brand's strength and awareness.
– The social proof benefits provided by an influencer advocating for your brand cannot be understated.
Many influencers have built a connection of trust with their audience through authentic and relatable content. In fact, 73% of Gen Z-ers say they would make a purchase based on a social media recommendation.
E-commerce Marketers can Largely Benefit from this Approach
E-commerce sales boomed in 2020 for an estimated $791.7 billion. This resulted in an increase of 32.4% from 2019! In the same sense that brick-and-mortar stores require sales associates, brands need trusted advocates to help drive e-commerce sales as well. By incorporating influencers into your marketing mix, they can also create a wide range of engaging content. Depending on your brand's product or service; content may include product reviews, unboxing videos, tutorials, and much more to help drive interest. For example in the image below, Nordstrom partnered with influencer Ruthie Ridley to help drive online traffic and sales for their Spring collection.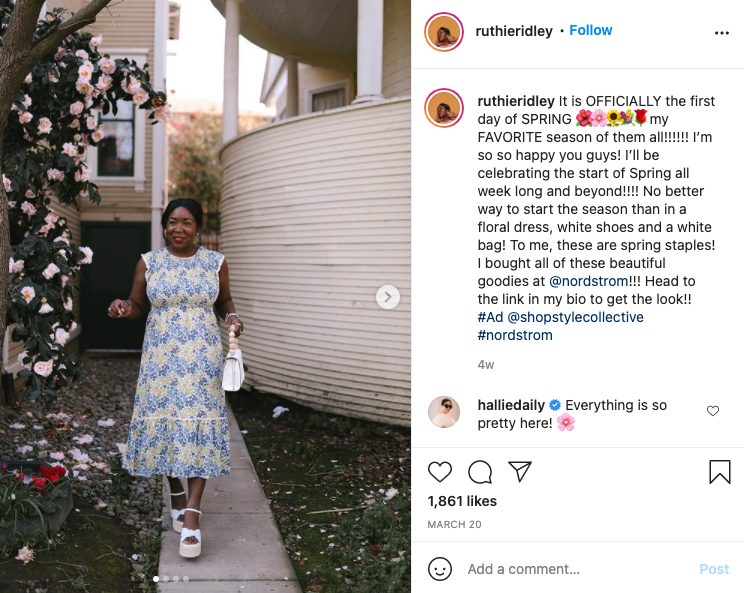 Need Help Finding Influencers?
Through the use of Captiv8's comprehensive platform, you can find relevant influencers for your brand in seconds. Easily discover new influencers for your brand to partner with in order to reach specific demographics and target audiences. With 500+ discovery features, identifying the right brand advocates is easy, effective, and repeatable. Additionally, our social-listening insights help you better understand your audience, benchmark against competitors, and grow your following. Interested in learning more? Email us at sales@captiv8.io.
Conclusion
In conclusion, brands should incorporate influencers in their overall affiliate marketing strategy. Influencers are experts at creating highly engaging content, can help expand your brand to new audiences, and provide invaluable social proof. Interested in learning more about affiliate marketing strategy, influencer marketing strategy, and more from industry experts? Reach out to us today!