7 Key Strategies for Influencer Marketing During the Holiday Season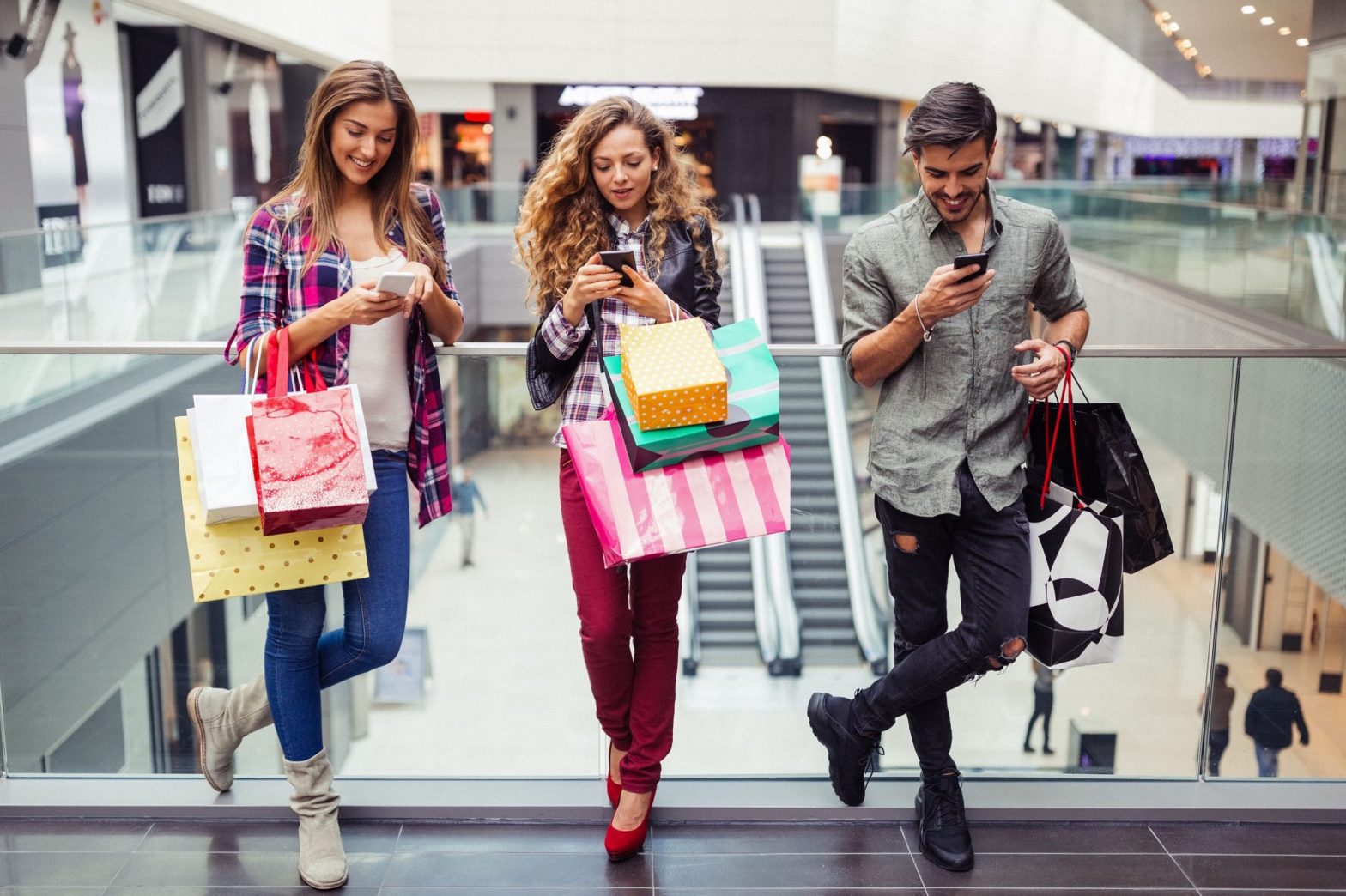 With the holiday season coming up, brands are all looking to boost their sales and visibility through influencer marketing campaigns. While collaborating with an influencer has always been a great way to introduce your brand to new audiences, the current state of our society calls for new and improved strategies to match the unique situation of our times.
Check out our top 7 strategies to improve your influencer marketing campaign during this holiday season!
#1 Influencers promote safe in-store shopping experience
With stores opening up across the nation just in time for holiday shopping, brands are on the lookout for opportunities to bring traffic back to their in-person stores. While this timing is perfect for everyone to resurge the traditional holiday shopping experience, many are still anxious about safety while looking forward to things to go back to the way they were.
In this age of uncertainty and anxiety, people look to the influencers that they trust to provide validation for things that they've loved doing in the past. Whether it is going back to school or opening up malls, influencers play a huge part as role models to show their fans how to safely return to their old lifestyles.
Retail brands like Nordstrom are leveraging the power of influencers to bring customers back to their shops. The retail brand teamed up with several influencers such as Wendy's Lookbook and Aïssata Diallo, by having them generate posts showing themselves wearing masks and referencing store safety measures like hand sanitizer stations and social distancing markers. This was a great way for retailers to promote safety while giving shoppers the confidence to return to the stores.
#2 Boosting and directing holiday e-commerce sales
E-commerce and Influencer marketing campaigns have always been joint at the hip. With new features increasing integration with online shopping and brand marketing coming out across all social media platforms, e-commerce brands are all the more looking to influencers to help boost their visibility and sales.
As the holiday season rolls in, people are going to be looking to their favorite influencers for the best deals and places to shop for gifts for their friends and family. Working closely with influencers to build a rapport with their followers can lead to greater conversions during your holiday seasonal sales as well as secure more long-term customers throughout the rest of the year.
Shein, for example, has collaborated with countless influencers across several social media platforms. From try-on hauls to outfit recommendations, the online retail brand has boosted their engagement and reach through their successful influencer marketing campaigns during the holiday seasons. Shein's engagement and reach now surpass many traditional retail superpowers, with over 200 Million engagements in the past year.
#3 Product Niche Trends
With the rise of TikTok and other forms of short-video based content, trends are blowing up faster than ever before. Along with those trends are sudden bursts of popularity for certain products in specific niches that follow the rise in popularity of these trends. As a video concept gets popularized, certain products spread like wildfire across the platform causing an almost trend-like pattern.
Revlon's Oil-Absorbing Volcanic Roller, for example, completely sold out after blowing up on Tik Tok. The trend was nothing more than a simple minute long video trying out the product. With the demand still not dying down, resellers are listing the item on sites like Poshmark for three times the retail price. Since then, news on the restock has caused more users excited to purchase this product.
Other products like scalp massagers and bluetooth eye masks have all blown up on the platform. With new products launching during the holiday season, brands can take advantage of this blow-up culture on tik tok and collaborate with influencers to create trends using their products. With more and more social media apps launching new features to better integrate the platform with brand marketing and sales goals, there is much potential for growth using this new strategy.
#4 More Than Just Promotion!
Speaking of new features, influencer marketing on social media has evolved far beyond the simple swipe-up link or product placement post. With features like instagram polls and questions on story posts, many brands have altered their strategy to creatively incorporate their audience's opinions through collaboration with influencers.

For example, H&M once used nine influencers as well as Instagram's polling feature to integrate customer feedback within their latest collection. Targeted at millennials, the brand used influencer marketing campaigns to gauge the preferences of their young followers for certain design features from different patterns to using zippers or buttons. These campaigns attracted more than 425K views within 2 weeks with over 35K votes.
Brands considering the product design of their new holiday launch can use this as a strategy to not only boost customer anticipation for their new products but also gain valuable insights into the preferences of their target audience. This new strategy hits two birds with one stone and provides unforeseen value in influencer marketing campaigns.
#5 Holiday #Giveaways and #Competitions
Events such as giveaways and competitions are not uncommon for brands during the holiday season. This has always been an effective way to get in the holiday spirit while promoting your brand to eager customers in the mood for some seasonal shopping. In fact, studies have shown that competitions alone are significant sources of engagement boosts for brands. According to tailwind, posts that are related to instagram contests tend to receive 64 times more comments and 3.5 times more likes than regular posts.
Sun-Maid for example launched their #12DaysOfSunMaid competition last Christmas, prompting users to share a favorite Sun-Maid holiday memory and post their moment to Instagram using their designated hashtag for a chance to win one of their holiday gift packs. This campaign not only boosted their brand awareness but also increased engagement on their own social media platforms.
Collaborating with influencers on holiday competition campaigns can achieve even greater results. In the past, starbucks has created several trends using their Christmas cups through their work with art accounts on Instagrams. By encouraging users to "make the holiday cups their own," Starbucks promoted user-generated content through trends set by already established influencers and boosted their own engagement and visibility.
#6 Music Promotion
Similar to how trends boost sales for certain products, Tik Tok's inherent link between videos and music creates immense opportunities for producers and artists to promote their new holiday album. As trends blow up, so do the soundtracks associated with those trends. Our billboard top charts are now flooded with music popularized through Tik Tok. Brands can leverage this new development as a marketing tool to boost their next drop by collaborating with influencers to produce trends using their soundtrack.
SOMI, a Kpop Idol, for example promoted her new song by collaborating with asian influencers on Tik Tok to target her music's desired audience demographic. Influencers had a range of options from dance videos to relatable comedy in efforts to create a trend using the soundtrack. After targeting specifically Korean-oriented influencers, the top hashtag from the campaign now has over 92.3M views.
#7 Send an Influencer Package
Don't limit your search for influencers in your campaign to the ones with the most reach and engagement. Build a pre-selected network of influencers that best caters to your campaign's goals by identifying the top objectives as well as the niche of your brand. For example, a campaign looking to boost their social media presence and visibility should target influencers with a larger reach as more would lay eyes on their posts. However, campaigns that seek to increase audience-brand interactions would value influencers with higher engagement to generate stronger connections with their audience.
Finding influencers with a follower pool similar to your target audience demographic is also essential for a successful campaign. Segmenting your search using metrics such as their audience's gender, age group, ethnicity, location, income level, and interests could all help pinpoint which influencers capture the most of your target audience's attention.
Having a custom package consisting of a healthy mix of larger influencer veterans as well as up-and-coming micro-influencers within your brand's specific niche is the key to launching a successful holiday campaign. While that may be easier said than done considering public data of influencers is usually limited, partnering with a data-driven AI-powered influencer marketing company such as Captiv8 can off-load all of those difficult tasks and have you focusing on the true goals of your marketing campaign.
If you'd like to learn how to activate influencers in preparation for the upcoming holiday retail season, visit Captiv8.io for more info!