How to Grow Influencer Campaign Reach by 3 to 10x with Promoted Posts
For today's digital marketers, organic reach is becoming more and more challenging. There has been a gradual decrease in organic reach on several social media platforms, and that trend is likely going to continue as these publishers look to monetize the content on their platforms. As of late 2019, the average reach for Facebook posts was down by 2.2%, meaning that businesses could reasonably expect their posts to be seen by only about 5.5% of their Page's followers without utilizing promoted posts. 

Brands that invest resources in developing social media content and influencer marketing campaigns must keep in mind that organic reach on social media will not be seen by the majority of a brand's or influencer's followers. Therefore, it's wise for marketers to allocate resources to boost posts whenever possible to make sure their investment in high-quality content is not hidden behind a limiting algorithm. Extending both reach and engagement beyond an initial organic post needs to be done at scale.

As the leading end-to-end influencer marketing platform, Captiv8 now offers marketers a self-serve portal to run paid amplification campaigns for all Facebook and Instagram influencer posts. Our Promoted Posts module is currently available, allowing brands to easily expand the scope of their influencer marketing campaigns from a single platform. With this latest release, you can take advantage of any of these campaign optimization strategies directly from the Captiv8 platform.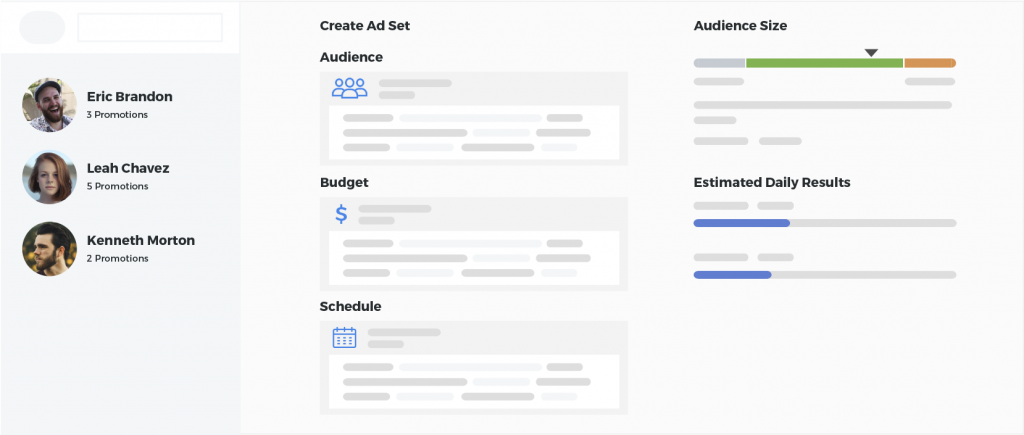 Whitelist the influencers you work with
Gain access to specific Facebook Pages or Instagram Accounts that belong to the influencers you work with. With a whitelist of whose accounts you have access to, you can choose which posts you want to promote in a campaign.
Boost your brand posts or influencer posts
On the Captiv8 platform, you can use Promoted Posts on content published from any of the Facebook Pages or Instagram Accounts you have administrator access to. The software automatically creates a dark post and allows you to promote it to your desired audience. On the post itself, you can create and customize specific conversion goals with CPA targets to drive the user actions that matter to you.
Re-target influencer followers or your own customers
If you want to ensure you reach as many of your influencer's followers as possible, you can choose the option to re-target influencer followers. This is a great option for marketers who selected to activate influencers based on how well the influencer's followers matched the brand's target audience. Alternatively, choose to re-target a saved Facebook Custom Audience from your account.
Reach new audiences from the same platform
We offer all of the same targeting capabilities as Facebook Ads Manager, so you now have the potential to reach any of the 2.7 billion monthly active users without ever having to leave the Captiv8 platform.
Side-by-side reporting for paid and organic metrics
To see how your paid advertising dollars are spent and the overall performance of an influencer campaign, you will need to look at both organic and paid performance together. Reduce the time spent on exporting metrics to spreadsheets and formatting them into a report. Captiv8 automatically generates reports that show you reach, engagement, and EMV for your influencer campaigns for both organic and promoted posts.
Get started
Ready to supercharge your influencer campaigns with paid amplification tools? Get in touch with us today to learn more about how you can use Captiv8's Promoted Posts.