Top Sponsored Content – April Edition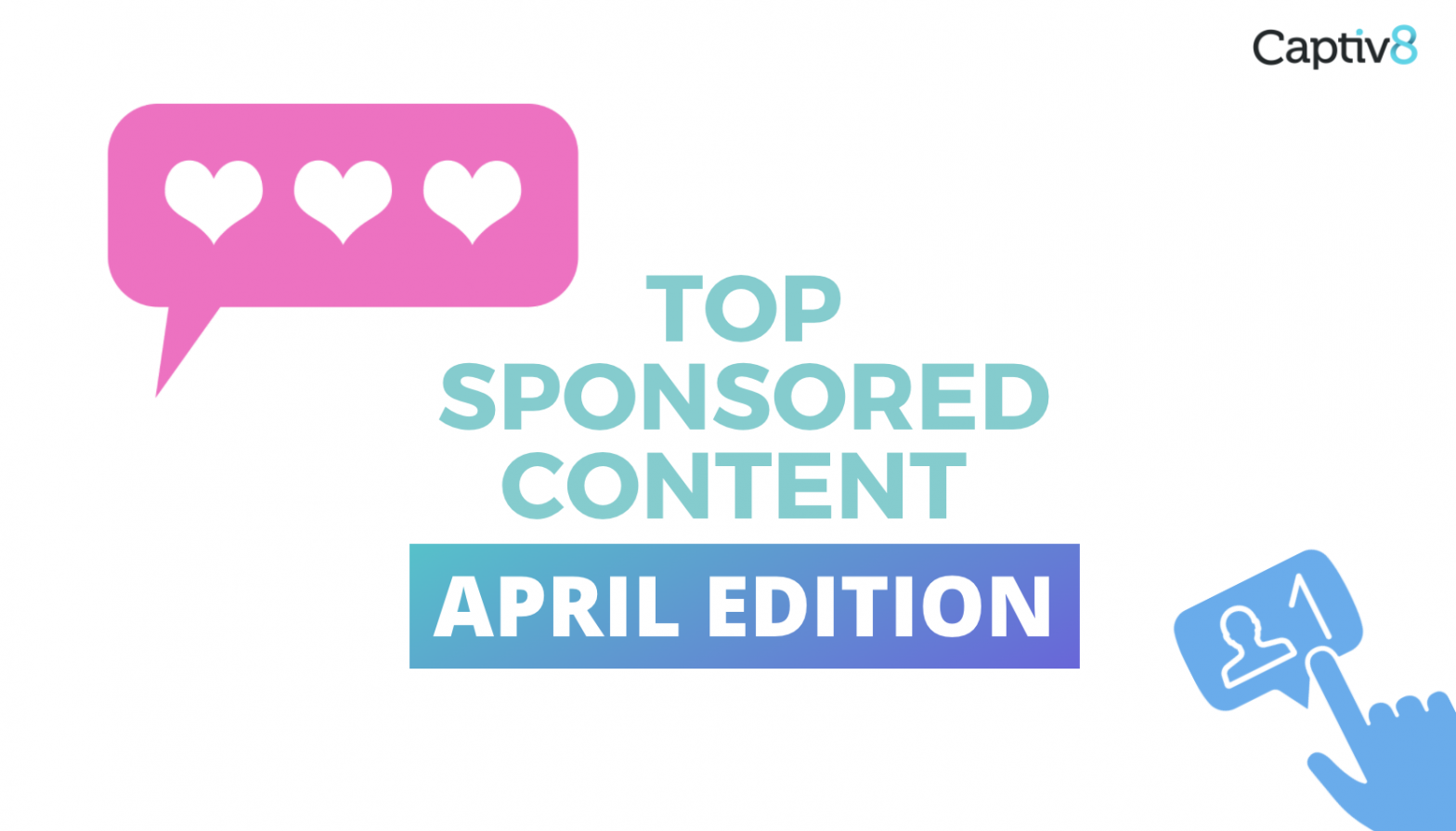 In the first full month of national lockdown, influencers have been getting extra creative, shifting strategies and content to being "at- home" friendly. Here are some of our favorites:

Justin Jefferson for Old Spice
The success of this post can be attributed to its humor and cleverness, showing NFL star, Justin Jefferson, strutting down his home's hallway. Flashing lights as he walks and dances and a photoshopped paparazzi scene at the end of the hallway make this piece of branded content both wildly clever and memorable. We could all use a laugh right now, and judging by its staggering 15% engagement rate, we would say it achieved quite a few.

Kevin Hart for Fabletics
Kevin Hart partnered with Fabletics to promote the athletic wear brand's move to menswear. The video brings to light the many drawbacks that other competitors in the space face, like being too expensive (and according to Hart, not being able to purchase underwear to wear underneath because the leggings were too expensive), not having pockets, or buying athletic wear at the same place one might buy the dog food. Hart's energy in the three-minute video makes viewers want to keep watching; the comedy and jabs at the men and their athleisure choices creates brand trust and intent to purchase in a way that is more subdued (and entertaining) than a traditional ad.

Quigley Goode for Amazon Prime Video
Quigley Goode got extra creative at home, promoting Prime's new comedy sci-fi show with surreal mirror photography, made viral by TikTok. The creative concept matches perfectly with the concept of the show, both surreal and crazy cool, helping to explain why this post garnered an impressive 5% engagement rate!

Addison Easterling for Kaiser Permanente
The TikTok star with 37 million followers partnered with Kaiser Permanente to promote their debut #OwnTheCurve challenge. The campaign aims to challenge others to show how they are staying home, staying safe and staying positive. The post garnered a whopping 7% engagement rate, most likely due to the mega fandom and stardom of Addison Sterling, better known as Addison Rae and the viral nature of TikTok.

Charli D'amelio for Proctor and Gamble
Posted March 30th, but we'll count it; Distance Dance was born when the major consumer goods corporation partnered with the largest TikTok star, Charli D'amelio who has 52 million followers. The post garnered an 11% engagement rate, which can be attributed to Charli's super fandom but also, use of an unknown song; when people hear the now-famous song, they associate it with the challenge.

Want to learn more about how to make your sponsored content stand out? Let us help!