Branded Challenges on TikTok & what it can tell us about TikTok's rise to Virality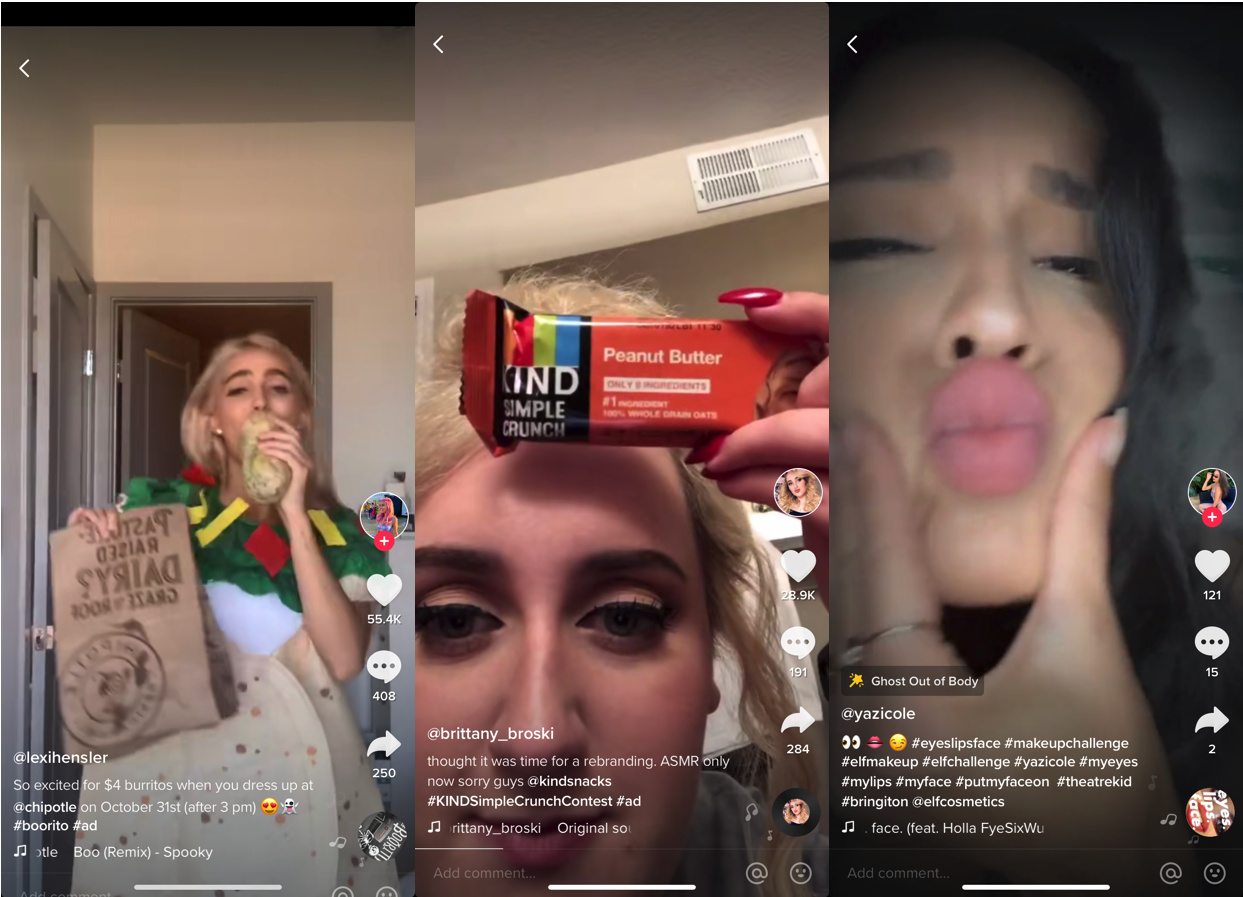 There are a plethora of articles on the Gen Z favorite app written by millennials in an attempt to understand the TikTok phenomena, but let's take a deeper dive into the qualities that makes TikTok truly one-of-its-kind.
E.l.f- The importance of music/ sound
What really made this challenge special and viral is the fact that it had its own original song. Part of TikTok's uniqueness is in the fact that its sounds and music are idiosyncratic to certain challenges or types of content. If you hear a certain song you expect to see a specific challenge and vice versa. It also increases discoverability when people can go to see videos using that sound. E.l.f leveraged this quality with their own unique song created by creative agency Movers+Shakers. "Video is the medium to express interest in the sound" as Max Bernstein, founder of Muuser (an influencer marketing agency for music, connecting rising TikTok stars and record labels) notes, and what makes challenges so idiosyncratic is the sound.
Kind- Lo-Fi is King
The popular snack bar company launched its #KindSimpleCrunchContest challenge to promote its new snack bar by encouraging fans to upload the sound of their snacking on the crunchiest bar yet. The challenge garnered more than 20 million views in a matter of days. The reason that this campaign was so successful because anyone can do it.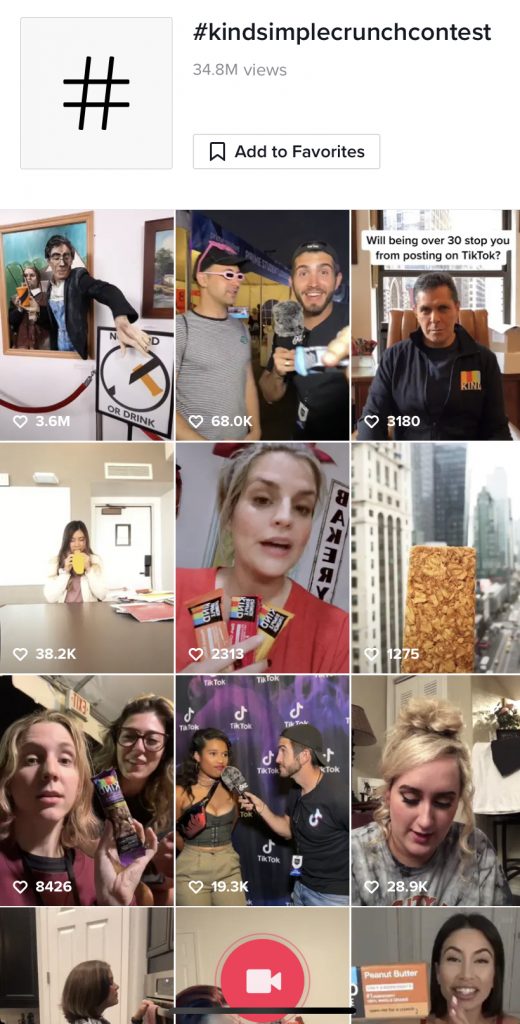 Chipotle- Constantly Changing Trends
Chipotle has been very immersed into TikTok challenges for awhile now. They first introduced a #ChipotleLidFlip challenge featuring creators like David Dobrik, then a #GuacDance challenge, and soon, a #Boorito challenge just in time for Halloween (with one of the most viewed challenges to date). Vine's Gen Z counterpart is ran almost exclusively on challenges and trends, perhaps in an attempt for Gen Z kids to achieve internet fame. Where millennials grew up alongside the rise of Facebook & Instagram, generations following grew up alongside the rise of YouTube, vloggers, influencers and the ability to make your social following your career. This is why 1 in 3 kids want to be a famous internet personality. With TikTok's constant and fast-paced turnover of challenges and trends, it's never been easier for kids to gain notoriety.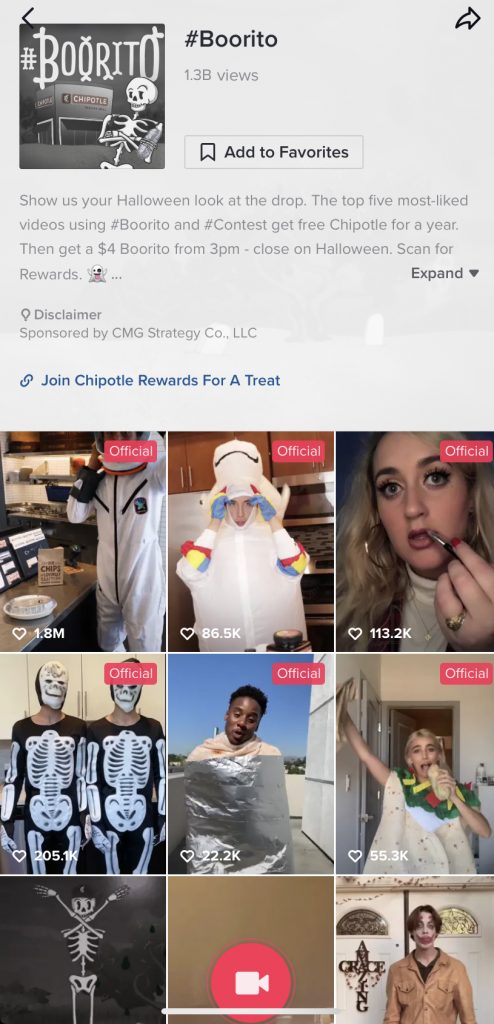 Want to find the perfect platform for your next influencer campaign? Reach out!