Brand Tips for Music Video Product Placement
Product placement is a popular marketing technique, frequently referred to as "integration" in the advertising world, which can lift brand recall, brand recognition, and brand choice leading to increased purchase intent and overall product consideration. The music industry has incorporated this element into their visuals for quite some time, constantly pushing the boundaries of how and where to pop in brands. Whether it's subliminal product placement like Lady Gaga and Beyonce showcasing a variety of brands including Diet Coke, Polaroid, or Miracle Whip in "Telephone" or a lyrical shoutout like the brand mentions of Instagram or Porsche in "Bad and Boujee" by the Migos, product placement has carved out a solid niche in the music video scene. Fun Fact: Did you know Rolls Royce is one of the most-mentioned brands in recent Top 20 songs?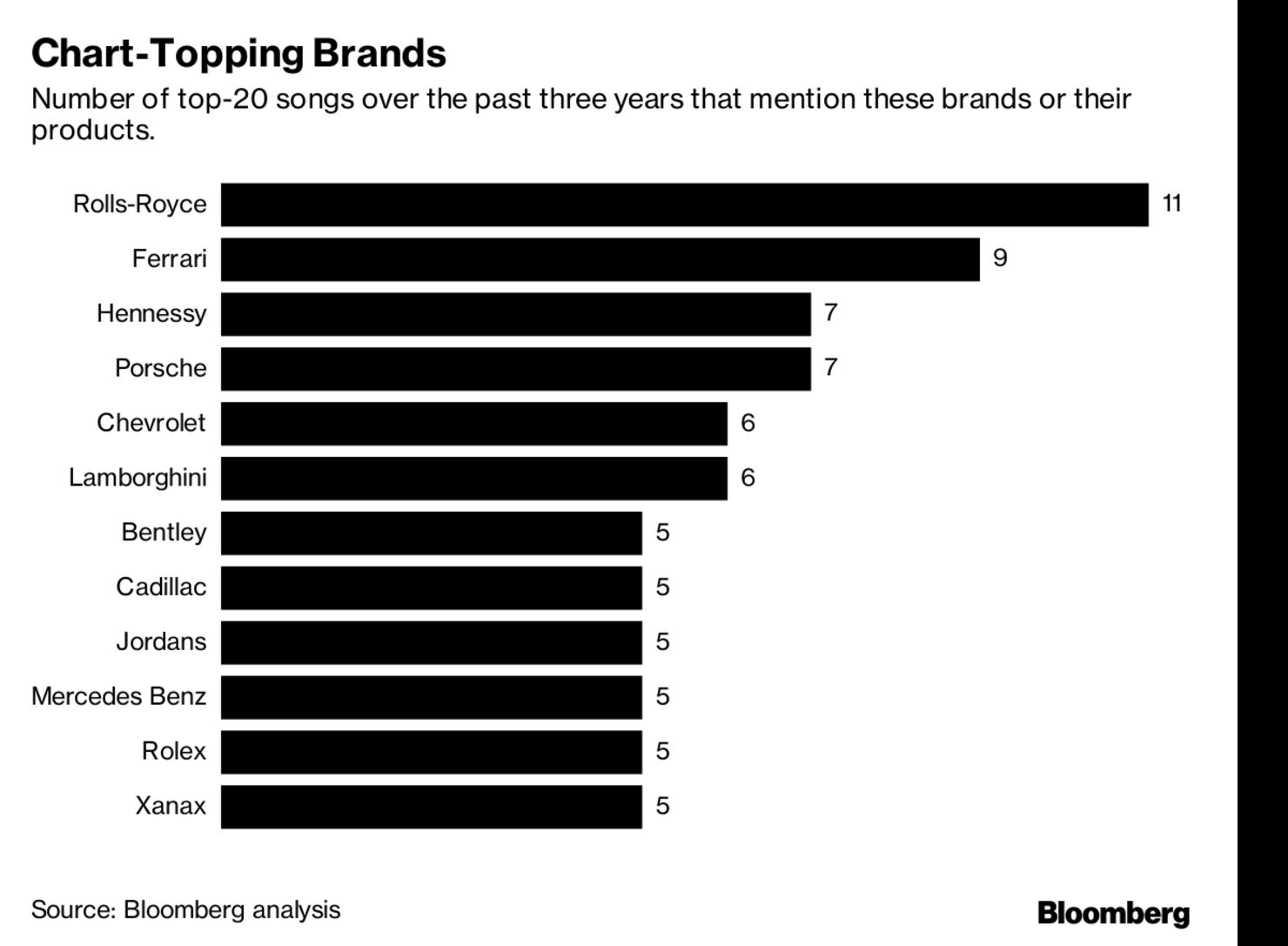 This year, DJ Khaled jumps on the product placement train in his song, "No Brainer" ft. Justin Bieber, Chance the Rapper, and Quavo. Ranging from Ciroc to Rich Cigars, the video makes sure that brands are at the forefront throughout the song. With such high potential for brand reach and exposure, the question begs to be asked: How can brand marketers optimize product placement while creating music videos? Especially since there's something absolutely jaded about the traditional approach of product placement within these music videos.
Since 84% of Millennials do not trust traditional advertising, it's time to get strategic. Here are 4 tips to help create better and smarter product placement within music videos:
Let an Influencer Tell The Story:
Influencers are master storytellers – let them get in on the storyboard experience and watch the creativity come to life. Brita is the perfect example of a brand who has done product placement right. "Best Roommate Ever" is a music video (which has amassed 3.1M views and counting) that tells the tale of King Bach who wishes he had a roommate who would refill the Brita Stream . Enter: Steph Curry. Bach and Curry then embark upon a bromance song and dance, showcasing perfectly placed shots of Brita Stream pouring, thirst-quenching moments.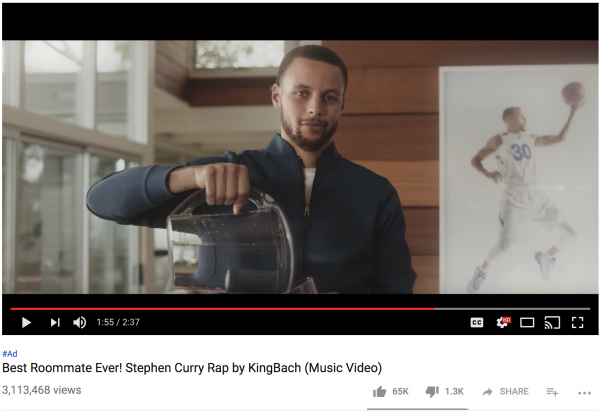 Give Branded Purpose:
Product placement should be memorable and have a purpose. Remember "Focus" by Ariana Grande? No? Not to worry, it wasn't entirely memorable. Ariana and Samsung Galaxy Note 5 paired up to create a music video where the two main elements were.. well, Ariana and the Samsung Galaxy Note 5. The video lacked an engaging storyline, and the product placement didn't create the intended splash it should have. The music video highlights the phone throughout – however without any general purpose, it simply looks like an overused prop.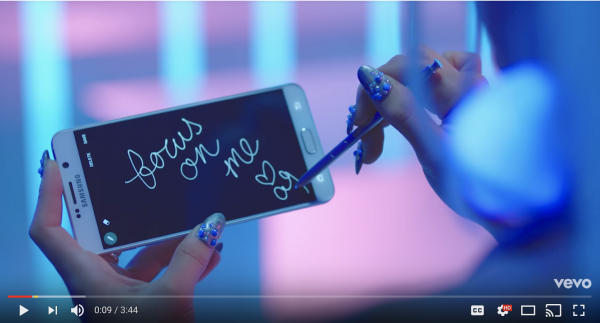 Be Non-Traditional:
Don't follow traditional marketing steps such as mentioning the brand immediately, if at all. Auto giant Honda sponsored "I Won't Let You Go" by OK Go and also provided the group UNI-CUBs (motorized scooter-esque chairs) which they rode throughout the music video. Without mentioning "Honda" directly once, the YouTube video linked out to a website that provided information on the UNI-CUB, and additional fan goodies (Behind-The-Scenes, cast info), creating the perfect amount of buzz for the product. In this case, it was a risk that paid off and got Honda the buzz they had hoped for.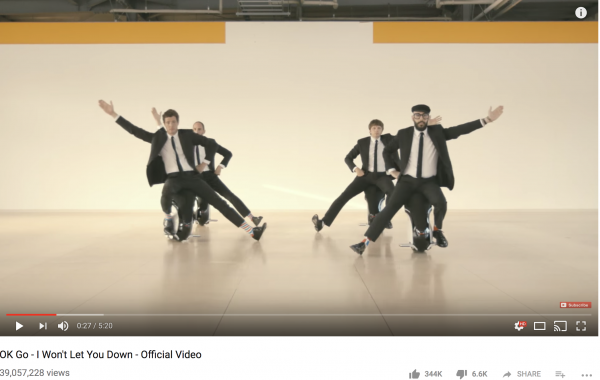 The Perfect Influencer:
Using a data-driven approach to find the right digital celebrity to partner with is crucial. Understanding audience data will help align brand and Influencer, creating an even stronger platform for product placement. A study found that when an audience identifies with a brand, after music video exposure, they will like that brand even more – hence forth why Captiv8's Insights platform is your ticket to a product placement WIN.
What's more is that Captiv8 now offers Free AI powered creator discovery making branded campaigns more streamlined than ever before. So if you're ready to create music video + brand integration success then reach out to us at Captiv8 and let's make it happen!