Instagram Influence Report – Airlines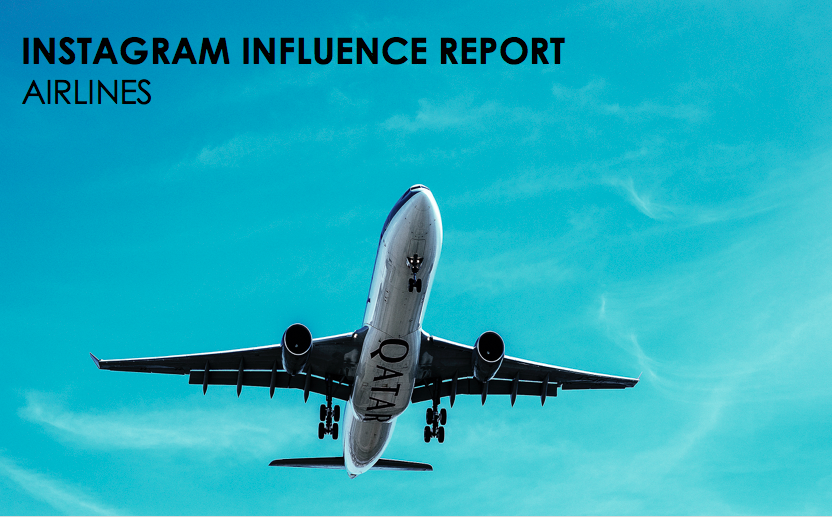 Welcome back to our industry benchmark series, an ongoing research project where we examine the degree of influence brands from various industry categories have on Instagram. This week, we're examining some of social media's top airline brands. Some key findings:
Qatar Airways soars above the competition – Gulf carrier Qatar Airways has bested every airline competitor around the world in Instagram posts and engagements over the last 90 days. The airline's sponsorship of the FIFA World Cup, along with interest from aviation geeks in its new A350 planes and destination routes, has helped keep the brand's social content flying high.
American Airlines wins the grassroots – Instagram posts associated with domestic carrier American Airlines were higher than any other airline in our study over the past 90 days. American's familiar red, white and blue airplane color scheme makes its planes a frequent focus for Instagram photographers. In addition, the brand's longstanding affiliation with American Airlines Arena in Miami helps give the carrier an added boost.
Lufthansa gets some help from Pilot Patrick – Instagram creator Pilot Patrick has helped provide a strong lift to the German airline's social presence on Instagram. This handsome aviator is responsible for seven of the top 10 most popular posts associated with Lufthansa in the past 90 days, with most posts earning 20,000 or more interactions. The activity has helped place Lufthansa as the second-most popular airline in terms of Instagram contributors, posts and engagements.
Want to learn more? Download the full report today to learn which airline brands are racing ahead of the competition as they look to drive the highest share of voice and overall engagement.