Why Apple Picked YouTube Creators to Help Release the iPhone X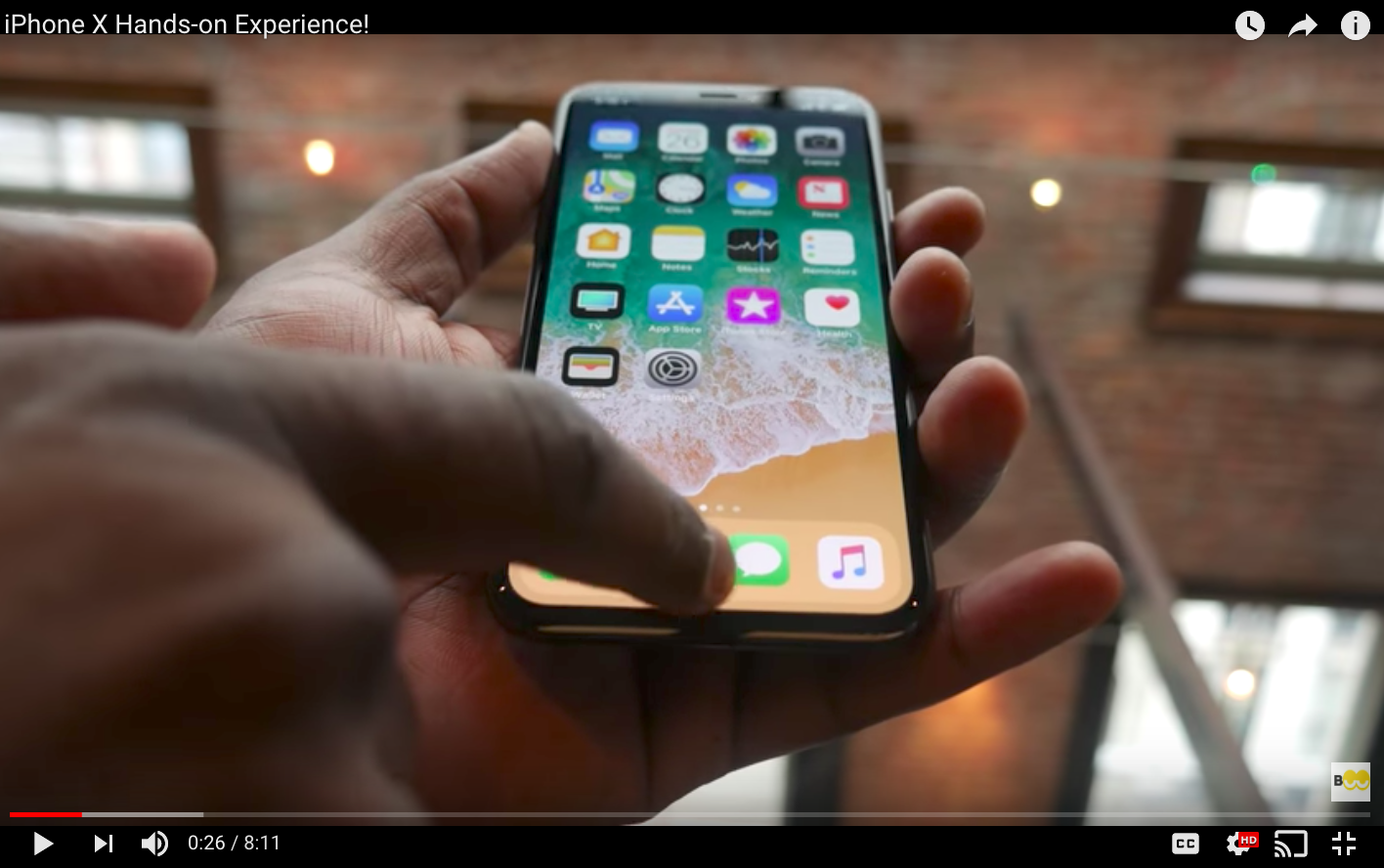 Apple's flagship device, the iPhone, has long been a consumer and media favorite. Each new device release is accompanied by a seemingly endless series of tech and news reviews about the latest features and software updates. But with the release of its newest device, the iPhone X, Apple decided to take a different approach. Instead of sending early sneak peek devices to the New York Times and The Verge, Apple instead gave the first iPhone X devices to YouTube creators including Booredatwork, UrAvgConsumer and Soldier Knows Best. Why did Apple choose to focus its marketing efforts on YouTube? And what does this new partnership with creators tell us about the future of product reviews?
Today's review culture is driven by word of mouth – it's probably no surprise to hear that today's consumer purchase decisions are increasingly driven by word of mouth. In fact, according to one recent study of how video impacted purchase decisions, 64% of those who watched a well-produced video were more likely to buy the featured product. In other words, Apple knows its message will be more credible coming from a YouTube creator than if it were to focus its efforts on gaining reviews in famous newspapers like USA Today.
Apple is trying to expand its reach to new segments of consumers – Apple is most definitely a mass market consumer company. Its products are meant for everyone. But if you look behind the numbers, it turns out that the most frequent buyers of Apple products are white men 65 and older. By giving early access to a more diverse, and younger, audience of YouTube creators, Apple is hoping to ensure it communicates the benefits of the iPhoneX to a broader segment of consumers. And the fact of the matter is that more affluent, tech-savvy, consumers are likely to buy the new iPhone X no matter what the reviews say. In other words, instead of "preaching to the converted," Apple's YouTube strategy has the potential to reach new customers.
YouTube has incredible reach – Perhaps the most important reason Apple focused its energy on YouTube creators is the site has one of the widest consumer reach of just about any digital platform. According to June 2016 data, more than 1.5 billion monthly viewers watch content on the site, offering Apple a huge potential audience to organically share and view the reviews once they've been posted.
As you can see, Apple is clearly on to something with its new YouTube review outreach effort. But it's not just Apple that is finding success with YouTube-focused creator review programs. Lots of other brands are using YouTube as well. Want to figure out how to build the perfect YouTube creator campaign for your next product release? Check out this Captiv8 post, and then get in touch with our team to discuss next steps.