Top10 List from F8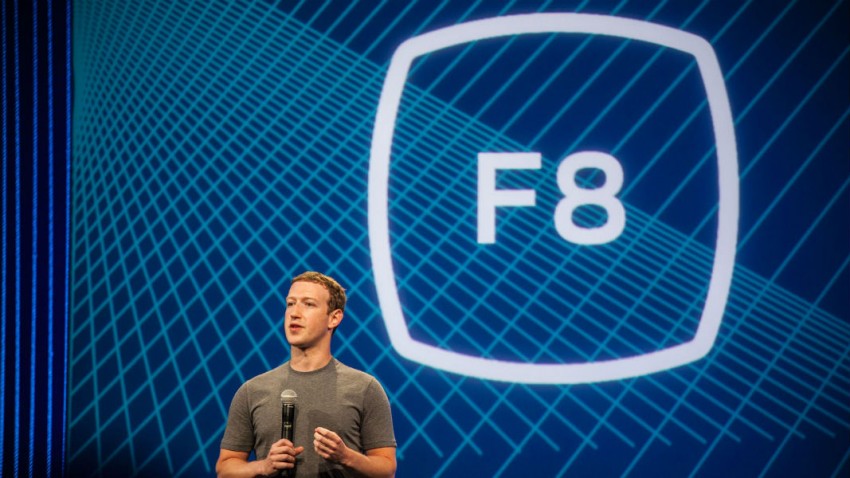 Here are the 10 things I am most excited about from Facebook's annual developer conference…
1. Messenger Platform API
The next gold rush is happening, instead of apps, it's Facebook bots. With Messenger being the 2nd most popular app on iOS and having over 900 million people using the app every month, it's a massive opportunity for developers to reach new audiences by building life-changing experiences through bots.
2. Conversational Learning
Facebook launched wit.ai for developers to create stories, which makes it very easy now for folks to have conversations.
3. Live Video API
You can now build third party apps that sit on top of Live, making the channel more enticing for Content Creators.
4. 3D-360, Open Source Recording
Facebook's Chris Cox at f8 said around 70% of mobile internet is expected to be video in a few years. So a move to invest more in this area is not a surprise. Traditionally, the hardware needed to record 360-degree video has been very expensive. At F8, the team announced they are open-sourcing the 3D-360 software and camera they built to accelerate the growth of the ecosystem. With the designs now being open sourced for anyone to use, we can only expect to see more adoption and growth within this area.
5. Mobile App Audience/Analytics
With the launch of Account Kit, which lets developers create login pages that accept a user's contact information (ie phone number), the sign-up process for 3rd party apps is much easier. This is pretty exciting for marketers as well because now you don't need to require a Facebook login to utilize demographic targeting that is available on Facebook.
On the analytics side, you can now access education and employment history of app users, giving you more data to use for product and marketing decisions.
6. Facebook Flow
Facebook Flow allows brands/agencies to buy ad inventory from a users 'intent' i.e.: You just completed a task.
They are building more context in native and bubbling up the end result to advertisers for higher performance and conversion.
What's more exciting is they shared that CPM's perform 8X better than the mobile industry average through buying on Flow.
7. Open Source Technologies are Extremely Powerful
Facebook shared a pretty shocking stat, they leveraged at least 44 open source products to build the platform, clearly showing that open source provides a ton of opportunities. And they've open sourced their Machine Learning Infrastructure allowing anyone to build their custom GPU's and start running models.
Machine Learning is getting faster and even more affordable through open source.
8. Facebook Commerce
Facebook is building the largest commerce platform in the world by being hyper-focused on supporting global exchanges, providing developer tools to build marketplaces, and managing the transactions. This will open many doors in third world countries for families to make a living from Facebook (ie sell clothing).
9. Facebook's Bot Story isn't as clear as I thought
Facebook is creating a Messenger App Marketplace, which is awesome but what is confusing is how you build your bots on top of Messenger.
Facebook has M, an intelligent concierge built on proprietary AI, which hasn't been open sourced and also competitive with Bots. I am curious to see how they plan to avoid cannibalization and utilize each in different capacities.
A lot of the buzz and excitement is on the Messenger API, Facebook falls short when it comes to actually building the logic of the bot.
10. Facebook App Marketing
Facebook has been building this platform for some time, but their new announcements give developers greater controls for segmenting your audience and pushing out time-based notifications to your customer segments.
When you couple Facebook Marketing events with the Facebook Ad Platform, it becomes fairly powerful to drive engagement in your mobile application.