How to Build a Diverse Influencer Marketing Campaign
Through influencer marketing campaigns, brands have the unique opportunity to tell a story to consumers and share their values. The creators that brands choose to work with speak volumes about the brand's ethics and principles. Consumers want to feel represented, 65% of US consumers expect brands to promote diversity and inclusion in online advertising but 53% do not feel fully represented, highlighting an opportunity for brands to foster inclusivity. With diversity and inequity continuing to be key issues at the forefront of most minds, many brands have taken conscious measures to support diverse groups to build a more equitable future. Here are a few steps your brand can make toward building an influencer marketing campaign that promotes diverse inclusivity.
Identify Campaign Goals
The first step to building any influencer marketing campaign should be to identify your campaign goals. You can start by asking yourself, what is it that you want to achieve from this campaign or influencer activation? A few common goals for many include engagement, reach, brand awareness, conversions or lead generation, traffic, and reach. Consumers don't want to see acts of tokenism, as a result, simply partnering with creators from diverse backgrounds should not be the main goal of any campaign.
Determine a Target Audience
Once your campaign goals have been identified, it's time to figure out who your target audience for this campaign is. This question may be less challenging to identify as many brands already know their target demographics. However, if you are unsure, you can start by asking yourself who would be an ideal consumer, and if your product or service is pertinent to certain regions or age groups. If your product or service is in fact specific to a certain location or region, hyper-targeted or localized approaches can be more effective than wide-spread reach.
Additionally, brands should keep in mind that just because a creator's content may be different than your brand's product or service, it doesn't mean that they are not effective in reaching your target audience. Using TikTok's most followed creator, Khaby Lame, as an example, Captiv8 Insights shows that a large number of his followers have an interest in sports, travel, automotive, and family & parenting content. Brands should keep this in mind during the influencer vetting process in order to incorporate a wider range of diverse creators in upcoming influencer marketing campaigns.

Discover the Right Creators For Your Campaign
Influencer identification has become one of the most time-consuming challenges within the industry. By utilizing a platform such as Captiv8 with an Influencer Velocity Index, brands can quickly gain exposure to creators they would not have otherwise considered for campaigns. By using a platform like Captiv8, brands also gain access to inclusivity-specific filters that help to find the right creators for any campaign.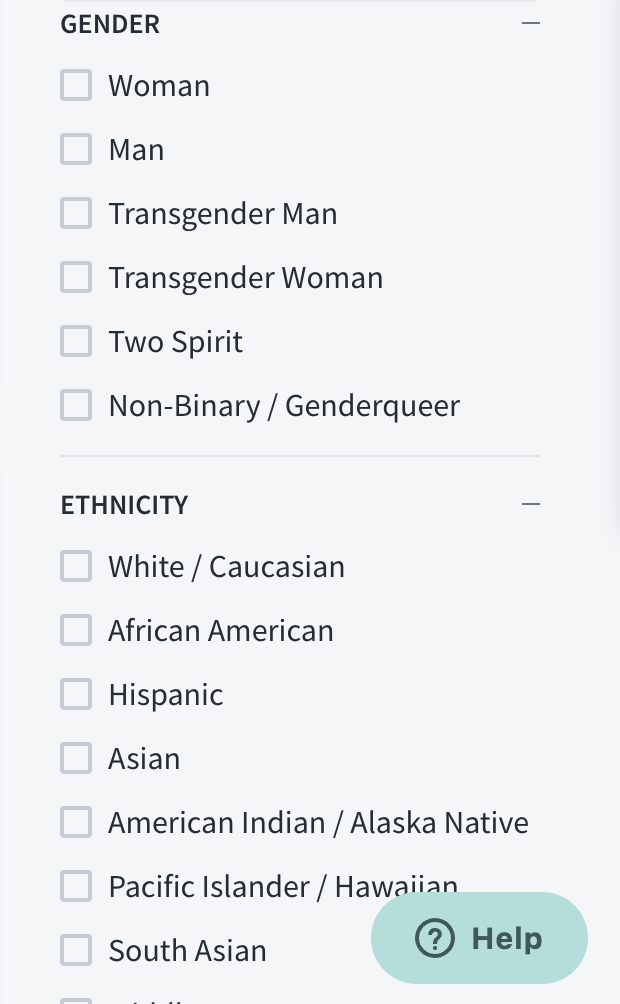 Conduct Creator Outreach
Now that you've identified a shortlist of creators that fit your campaign's goals and effectively reach your target audience comes the creator recruitment process. A few best practices are to identify a business email or agent's email. Many creators share contact info for branded partnerships outside of direct messages as their DMs are often used for fan engagement. For more on creator outreach, here are the Do's and Don'ts of influencer marketing recruitment!
Conclusion
In conclusion, brands who want to include more diversity within future influencer marketing campaigns must take a deeper approach to the standard steps to run an influencer marketing campaign. By partnering with a platform like Captiv8, brands can identify diverse creators who seamlessly fit your campaign through diverse discovery filters, Influencer Velocity Index, and so much more! Interested in learning more before building your next diverse influencer marketing campaign? Chat with a specialist today!
About Captiv8
Captiv8 is a full-service influencer marketing solution that redefines end-to-end, inspiring you to think bigger, enabling you to plan smarter, and empowering you to execute better. Through our intuitive workflow, brands can uncover actionable insights on trends, discover and vet influencers, seamlessly activate campaigns at scale, amplify branded content across the digital ecosystem, and prove business impact through our measurement dashboard. Our platform gives you the tools you need to build relationships and effective content, while our teams lend experiences and strategic services to steer you clear of common influencer marketing pitfalls.