Everything You Need to Know About the YouTube Shorts Partner Program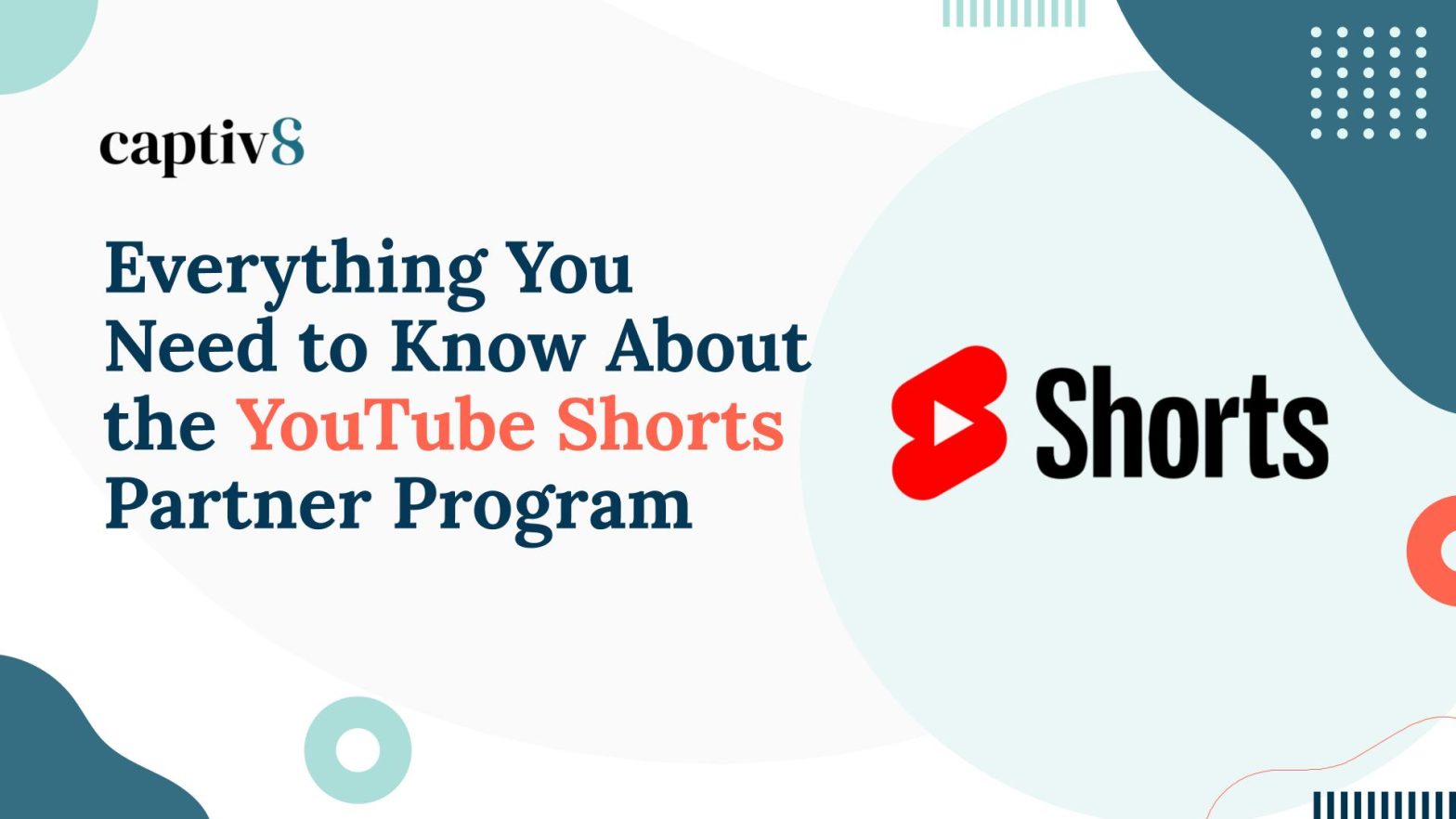 Beginning February 1st, 2023, YouTube Shorts is going to begin sharing ad revenue with creators through their YouTube Shorts Partner Program. Since entering the short-form video competition with TikTok, Reels, and many more, the platform known for its video dominance is starting to take off with a self-reported 1.5 billion monthly active users in 2022! YouTube attributes its success to its reputation as a great place for creators to generate revenue through its ad-sharing model. Now YouTube is looking to make another splash with its new YouTube Shorts Partner Program!
What is the YouTube Shorts Partner Program?
YouTube has been known for its longer-form video content since its inception in 2005, however given the emphasis on short-form content in recent years, YouTube launched its competitive version, Shorts, in 2020. While their version of a short-form content feature has grown substantially in recent years, the video platform is looking to take a larger share of the market with its new Partner Program. The program will follow a similar ad revenue-sharing model to its long-form content as creators will have the opportunity to earn up to 45% of the ad revenue generated on their videos. However, the revenue splitting is a bit more complex than normal YouTube videos. What is currently known is that if a creator uses music in their YouTube Shorts video, they will have to pay a licensing fee and it is yet to be determined how much those fees could add up to. With music being a crucial component in the success of other short-form videos, it is unlikely that creators will reap the full benefit of the 45% ad revenue share model.
As a result of this new program, creators who are already partners of YouTube or members of their creator fund will need to opt into the updated agreement of its new Partner Program. YouTube stated that creators will have until July 10th, 2023 to agree to the new terms of this program otherwise their account's monetization will be turned off until re-applying for the program.
Conclusion
As YouTube Shorts looks to encourage users and creators to migrate from other short-form video platforms, their new Partner Program is another step in the right direction. Interested in launching an influencer marketing campaign specific to YouTube Shorts given the hype of their new features? Reach out to us today!
About Captiv8
Captiv8 is a full-service influencer marketing solution that redefines end-to-end, inspiring you to think bigger, enabling you to plan smarter, and empowering you to execute better. Through our intuitive workflow, brands can uncover actionable insights on trends, discover and vet influencers, seamlessly activate campaigns at scale, amplify branded content across the digital ecosystem, and prove business impact through our measurement dashboard. Our platform gives you the tools you need to build relationships and effective content, while our teams lend experiences and strategic services to steer you clear of common influencer marketing pitfalls.