On the Go? 10 Influencer Marketing Podcasts to Listen to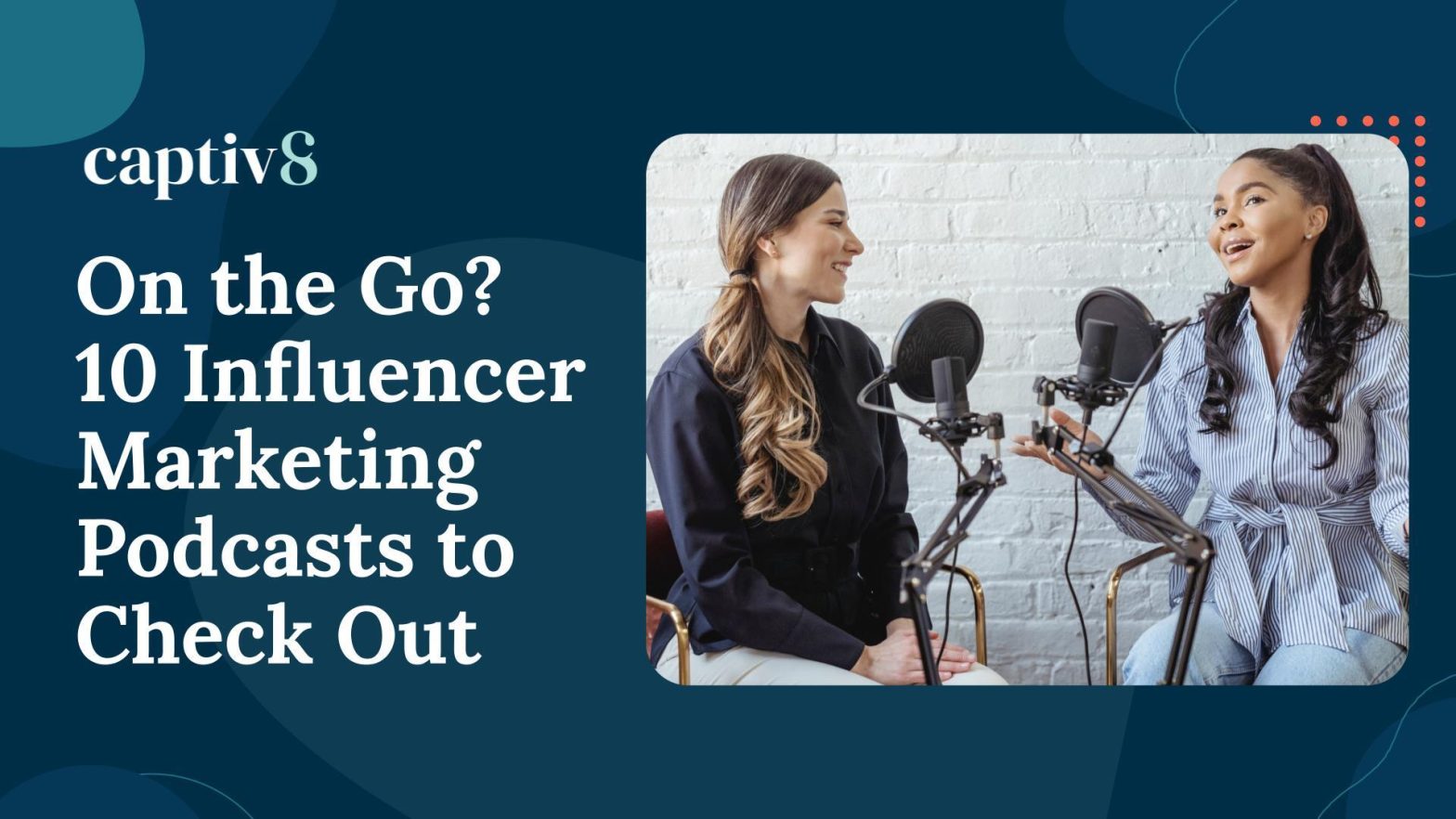 The popularity of podcasts has skyrocketed over the past decade and the number of podcast listeners is expected to reach 424.2 million by the end of 2022. Today, whether you're a lover of true crime stories, or simply want a rundown of the daily news, there is bound to be a podcast to fit your needs! More specifically, many industry experts have turned to podcasts as a means of sharing their expertise and knowledge. As influencer marketing is increasingly becoming a central part of any marketer's playbook, many industry leaders have followed the educational podcast trend. We've put together a list of 5 influencer marketing podcasts that will help you learn more about the industry. Whether you are a seasoned marketing veteran or a small business owner putting together your first influencer marketing plan, we promise you'll find something of value!
Influencer Marketing Podcasts
Influencer Marketing Talks by The Cure Media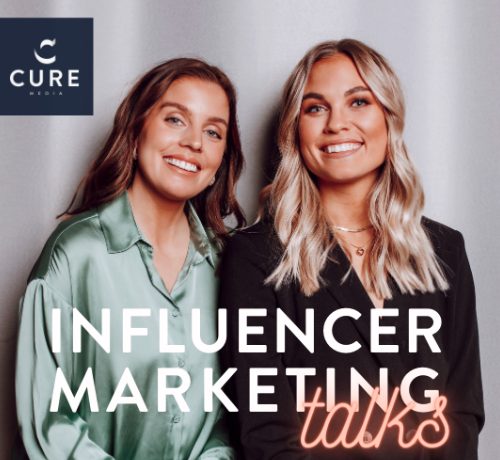 In the Influencer Marketing Talks by The Cure Media podcast, Ekholm, Ödmark, and Morran advise marketers on strategies to take their social media marketing and influencer marketing to the next level. From finding the right influencer partner to creating a successful live stream on social media, this podcast truly provides all the information you need to build a solid influencer marketing strategy. Their podcast has weekly 15-minute easily digestible episodes!
The Influencer Marketing Lab by Scott Guthrie
In The Influencer Marketing Lab, Scott Guthrie hosts weekly conversations with industry experts. They delve into business stories, new technologies, and the constantly changing landscape of the influencer marketing industry. His impressive guest list has included Ogilvy's head of influence Rahul Titus, and Meta's head of content innovation and solutions, Becky Owen.
Influencer Marketing Uncovered by MG Empower
Influencer Marketing Uncovered interviews renowned influencers and industry leaders in order to delve into their experiences, their thoughts on market trends, as well as tips to inform your own marketing strategy. Past guests have included VP of Marketing for Bumble EMEA Naomi Walkland, content creator Nas Majeed, and CEO of Tkers Agency Jaime Vargas.
Women in Influencer Marketing by Jessy Grossman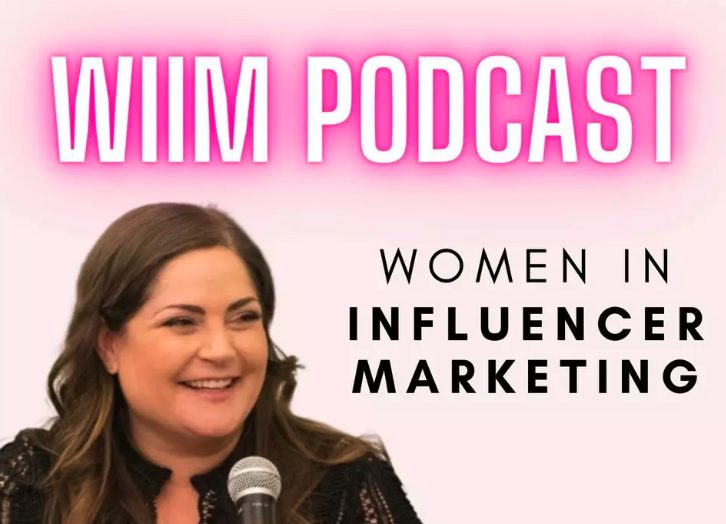 Women in Influencer Marketing (WIIM) is a network of women created by Jessy Grossman, with the goal of sharing information and supporting one another. This then developed into a podcast in which Grossman interviews women leaders in the influencer marketing world to get their insight on current trends, as well as provides listeners with social media and relevant news story updates.
Influencer Marketing Podcast by Talking Influence
The Influencer Marketing Podcast releases monthly conversations with content creators and influencer marketing experts to highlight their personal journeys and their influencing factors in this field. Notable guests have included content creators Em & Moz, and founder of SevenSix Agency Charlotte Williams.
Influencers have increasingly turned to podcasts as a new channel to connect with their followers. This has presented a new opportunity for marketers to promote their products and services. The appeal of podcasts for advertisers is three-fold. First, the regularity of podcasts builds momentum that results in more dedicated listeners. Second, the ads in podcasts are often incorporated as part of the show, rather than being a traditional ad. Lastly, podcasts can be listened to anywhere, so marketers can reach consumers wherever they are and no matter what they are doing! Interested in sponsoring an influencer podcast? Well, we've put together a list for you!
Influencer-Led Podcasts
Anything Goes by Emma Chamberlain and Ramble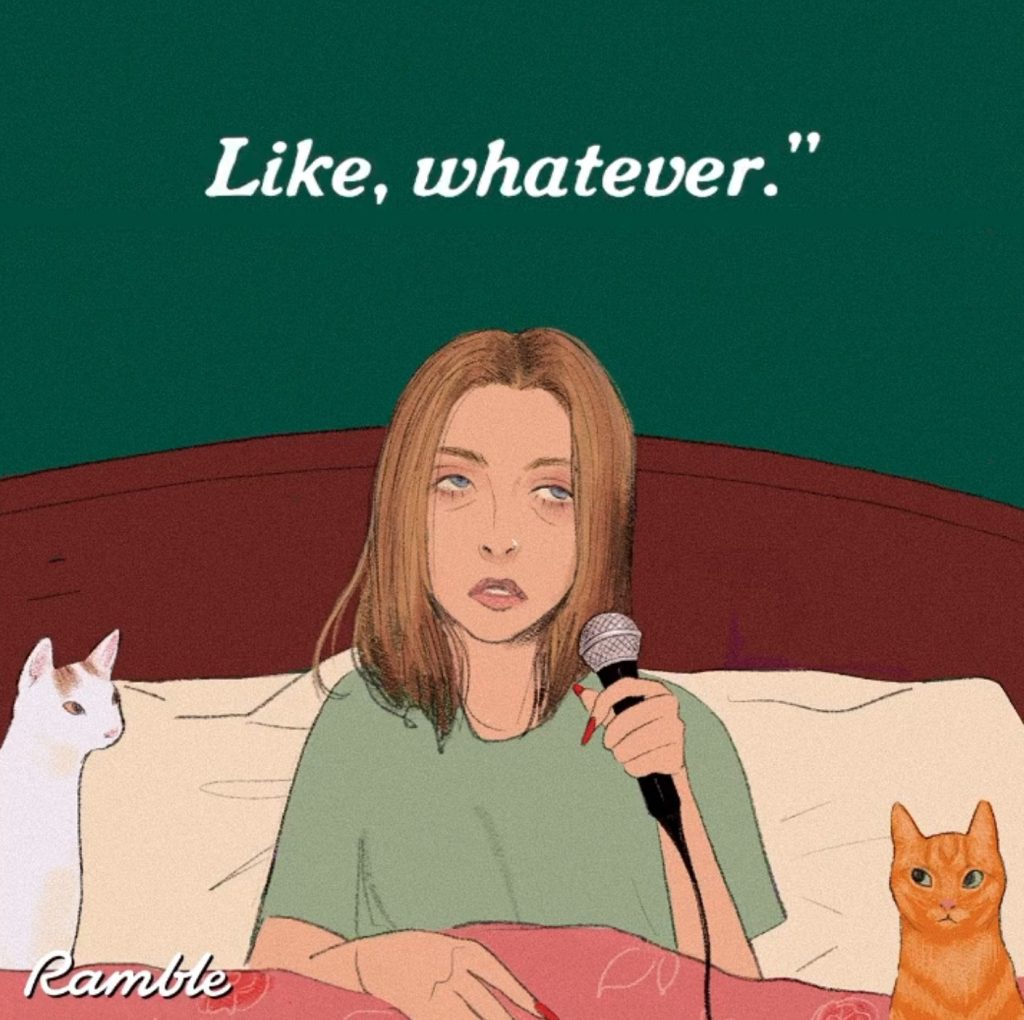 Emma Chamberlain began her YouTube channel in 2017 and rose to fame shortly thereafter. Since then, she has amassed over 15.4M Instagram followers, started her own podcast, and even her own coffee company, Chamberlain Coffee. Earlier this year, she announced she was quitting YouTube, and therefore has been focusing more heavily on her podcast, where she shares her daily struggles, gives advice, and discusses anything on her mind.
Impaulsive by Logan Paul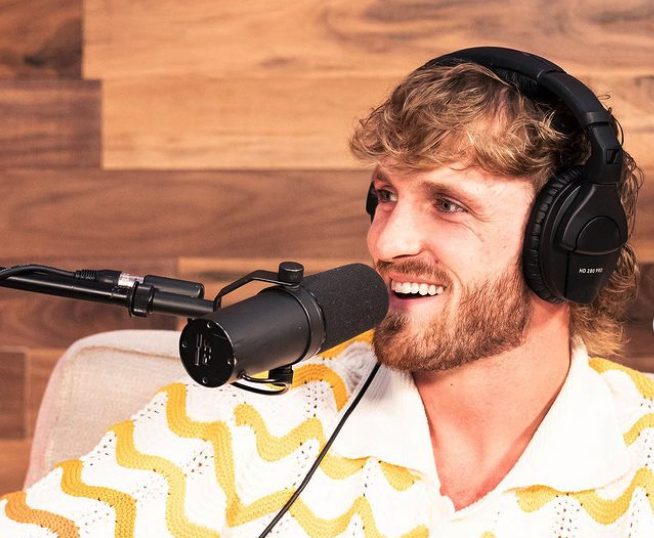 Logan Paul started his influencer career with stunt and trick-related videos on Vine. He then transitioned to YouTube, where he currently has 23.4M subscribers and has also ventured into the competitive boxing world. In his podcast Impaulsive, he invites guests ranging from Floyd Mayweather to The Chainsmokers to gossip about the industry and their personal lives.
Rotten Mango by Stephanie Soo
Stephanie Soo is another influencer who started her online career on YouTube. Her content is a mix of storytelling, food-related content such as mukbangs, and lifestyle videos, which led her to 1.17M YouTube subscribers. She decided to take her love for storytelling further by launching her podcast Rotten Mango, where every episode is a dive into a different true crime or mystery case.
Call her Daddy by Alex Cooper
Alex Cooper started the Call her Daddy podcast in order to openly discuss themes that people often shy away from in public conversation. In her interview with Forbes, she mentions "I was fortunate enough to have grown up in a household where it was normalized to speak your mind" and this forms the foundation of her podcast. In her episodes, she often invites other influencers and celebrities to join in on her conversation. Since her starting days, her podcast has become a movement that redefines feminism and empowers women.
The Joe Rogan Experience by Joe Rogan
Joe Rogan was a UFC and Fear Factor Host, who began a podcast in 2009. His episodes discuss a wide variety of topics as he interviews prominent figures ranging from politicians to CEOs of the largest tech companies. The podcast has achieved tremendous success over the years with 11 million listeners tuning in every week.
Conclusion
In conclusion, these influencer marketing podcasts are great ways to gain more knowledge about the industry as you're on the go. Influencer marketing podcasts show no sign of slowing down as it presents a great opportunity for industry leaders to share their knowledge, for influencers to diversify and further connect with their supporters, and for marketers to promote their products. Interested in taking the next step and forming an influencer marketing podcast activation or even just discussing strategy? Reach out to us today!