How to Leverage Influencer Marketing to Continue Shopper Marketing Growth in 2022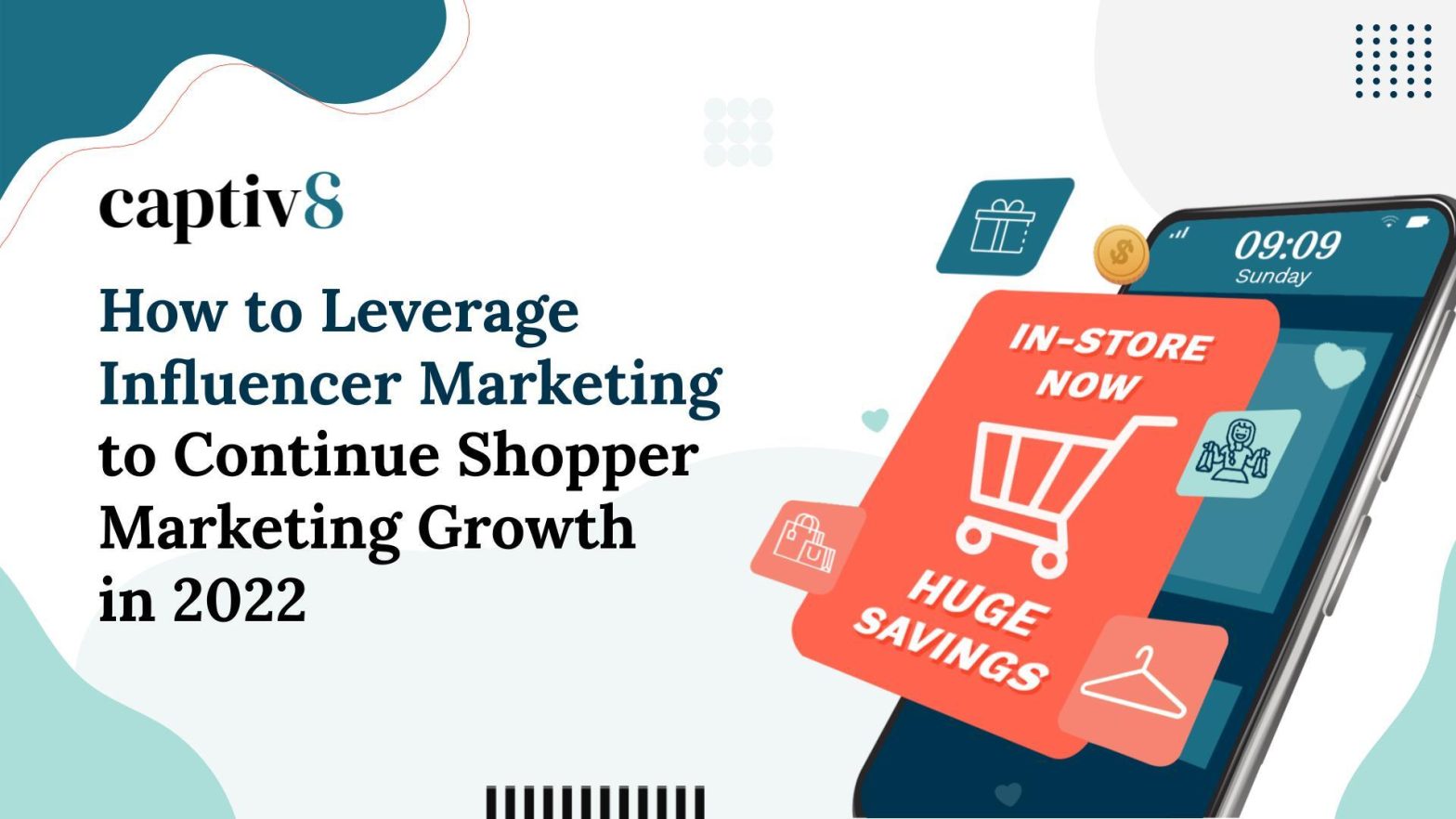 Before dissecting how your brand can leverage influencer marketing in order to continue shopper marketing growth in 2022, let's first revisit the discipline that is shopper marketing. Shopper marketing is the process of engaging consumers as they make their way down the entire sales funnel. As a shopper works through their path-to-purchase, shopper marketers are responsible for driving purchase intent through each step of the buyer's journey which begins with awareness and closes with a purchase.
How Can Influencer Marketing Enhance Your Shopper Marketing Strategy:
Hyper-Targeted Geo-Audiences
Given the fact that many retailers stock their shelves with locally-sourced produce and goods, utilizing micro-influencers makes perfect sense. Micro-influencers often boast stronger engagement rates than larger mega-influencers. This way, your branded content is more likely to reach the creator's audience. Additionally, by utilizing an influencer marketing tool like Captiv8, you can analyze a creator's follower demographics and reach your desired geo-targeted audience.
Build Authentic and Trustworthy Relationships
A SocialMediaToday study found that 90% of consumers surveyed said that authenticity is important when deciding which brands they like and support. Although authenticity is key, 51% of consumers surveyed also stated that less than half of the content created by brands comes across as authentic. So how can shopper marketers create content that actually resonates as genuine with their consumers? The stats show that the answer is simple, influencers. Yahoo Finance found that 52% of Gen Zers and 50% of millennials surveyed say that they trust influencers to give good advice about the brands and products they're promoting. Additionally, the same study found that nearly 1 in 4 Gen Z females cites influencers as the most common medium for learning about new products.
Create Enticing Content that Drives Action
Gone are the days when consumers are attracted to picture-perfect professionally shot advertisements. Nowadays, consumers resonate with authentic content. Instead of the advertisement of milk hitting a bowl of cereal in 4K, consumers want to see the cereal box in their favorite influencers' pantry or on their dining room table. By handing over a larger share of creative control, influencers who reach your brand's target demographic can help you create enticing content that drives action. Creators know their audience best, they understand what content engages, resonates, and is received by their audience. Performance-related affiliate campaigns can be another effective way to create enticing content that drives action. With compensation tied largely or directly to performance, creators are incentivized to create content that they believe will resonate with their audience.
Brands That Got it Right
General Mills' Mummy Dogs at Publix
General Mills inspired parents to make the most out of their Halloween season by picking up a few simple ingredients during their next grocery run to their local Publix store. General Mills shared a fun and easy recipe with the help of influencer, Mattie James. James shared the recipe for "Mummy Dogs" by wrapping hot dogs in Pillsbury's crescent rolls.
Danimals at Target
As the summer months roll in, Danimals launched their Adventurous by Nature campaign showcasing their commitment to providing naturally delicious snacks. Parents looking for a quick snack on a hot summer day could easily find the organic smoothies at their local Target.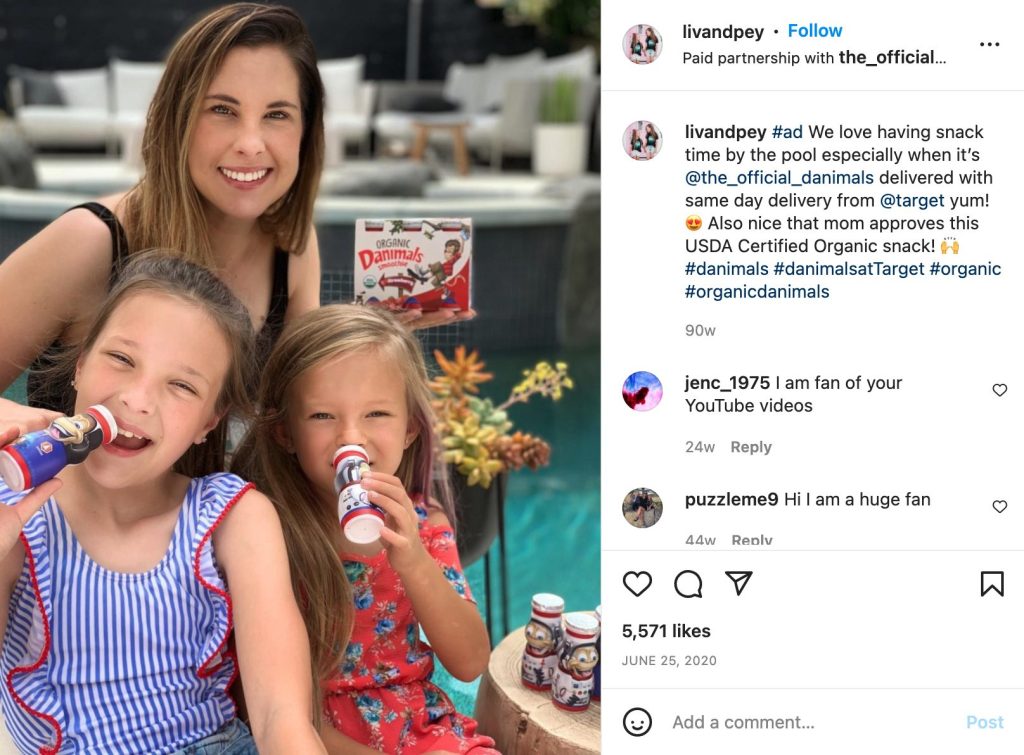 Conclusion
In conclusion, influencer marketing can be leveraged as another tool to enhance shopper marketing growth in 2022. By looking at influencer marketing as an extension of your media mix, influencers can help your brand reach geo-targeted audiences, build authenticity, and create resonating content that drives action. Two examples of brands that got it right are General Mills and Danimals. Interested in learning more about launching influencer marketing campaigns for the modern shopper? Check out the Captiv8 shopper marketing lookbook, or download the influencer marketing checklist to help you launch an effective influencer marketing campaign today!