4 Holiday Influencer Campaigns to Draw Inspiration From
With the holiday season coming up, brands are all looking to boost their sales and visibility through influencer marketing campaigns. However, thinking of new and creative ways to collaborate with influencers has never been easy. Check out these holiday influencer campaigns and gain some inspiration on how you can introduce your brand to new audiences.
Daniel Wellington
Daniel Wellington partnered with mega-influencer, Zoë Sugg to promote their new holiday discounts. The brand not only used the influencer's recommendations to garner more share of voice within the social media space but also tapped into the power of affiliate marketing, providing the influencers with their own discount codes and links in order to incentivize further sales and increase conversion. The personalized messages from mega-influencers have the power to set trends and rewrite a brand's current public image. Daniel Wellington successfully tapped into this potential and selected the best influencers for their campaign.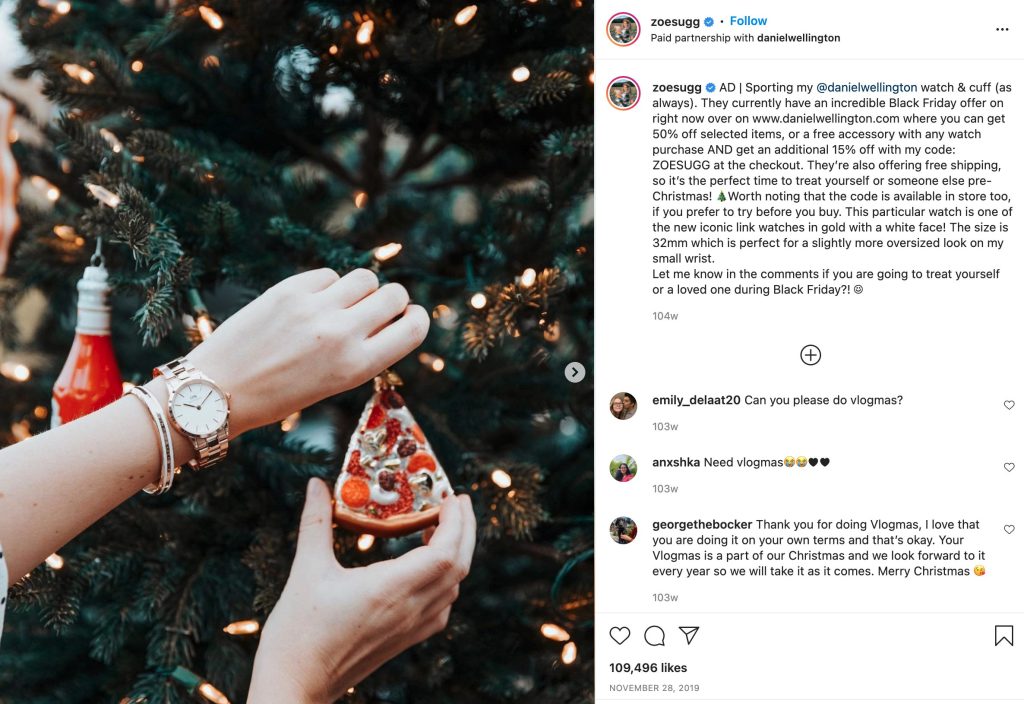 Hugo Boss – #MerryBossmas
Luxury fashion house, Hugo Boss, launched a TikTok Branded Hashtag Challenge to promote the launch of their special Christmas collection. The challenge was complete with a fun pop-up filter and the activation of influencers all over the world. Through the activation of multiple global markets, Hugo Boss built a truly global campaign that earned astronomical engagement with over 4.2B views on TikTok!
Lego – #BuildToGive
The goal of Lego's 2019 campaign was to urge kids to make Christmas decorations out of Lego bricks and share images on social media with the hashtag #BuildToGive, with the firm donating a Lego set to a child in need for every post shared. This campaign was a huge success with gift-giving fitting right in with the festive mood and appealing to many families who would be giving items to their own children. Lego teamed up with parenting and family life influencers to provide Lego decoration tutorials and photographs of their own creations to encourage people to participate. Maddie Moate, a mommy influencer with 145K subscribers on YouTube, posted a video detailing the fun experience her kids had while participating in this campaign. She posted a video detailing how snowflakes are made while using Lego bricks to make a snowflake tree decoration. 
Cluse – #MerryCLUSEmas
Cluse launched their #MerryCLUSEmas campaign, collaborating with young fashionable influencers within the fashion, fitness, and lifestyle content space to promote their watches and jewelry pieces in light of the Christmas season. The fun wordplay on the campaign name along with the seasonal hashtags presented Cluse's products in a way that aligned with the Christmas sentiment. These campaigns successfully displayed the products in a desirable light, in line with the festive theme.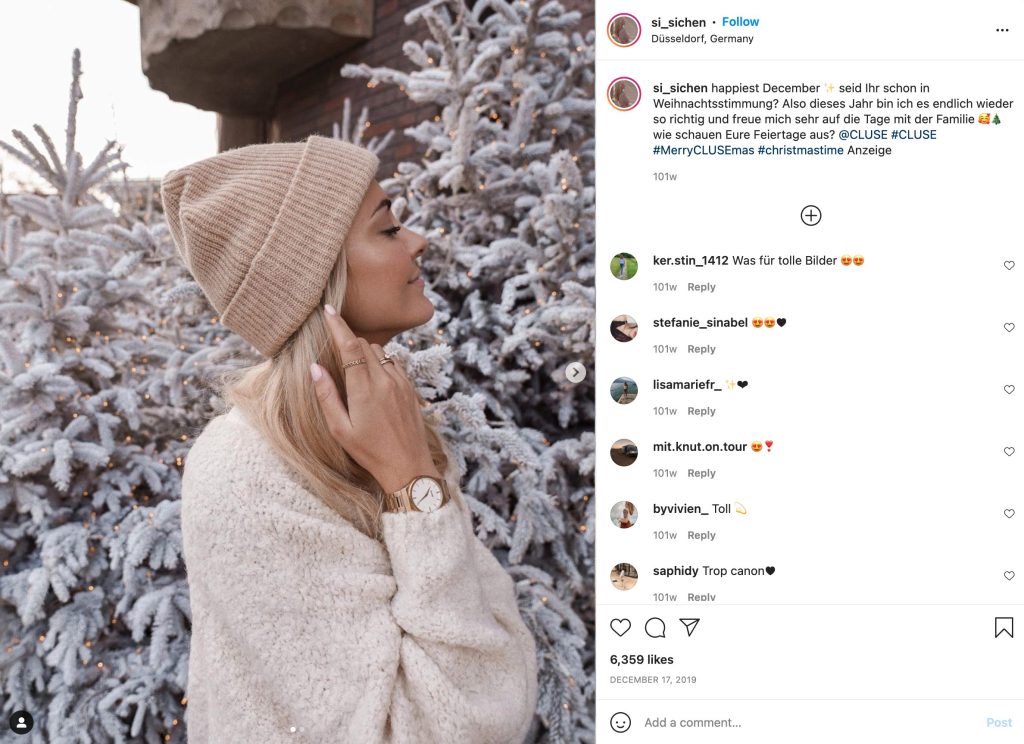 Conclusion
In conclusion, these brands utilized influencer marketing to elevate the reach of their holiday campaigns. Interested in launching a holiday influencer campaign of your own? Reach out to us today!