How to Execute Strategic Affiliate Offer Types with Influencers
When launching or maintaining an affiliate program, staying on top of negotiating, setting up, and tracking all of the various offer types that are available is time-consuming. Our latest release allows Shopify customers an easier and faster way to create, manage, and measure the efficacy of all of your affiliate offers across influencers, channels, and posts. 
Types of Offers
When making offers to affiliates, you may wish to use any combination of the following offer types:
Percent of sales
Flat rate amount per order
Flat rate per post
Percentage of Sale
When sending out offers that pay affiliates based on a percentage of the sales they drive, the tracking can get messy across various channels, affiliates, and offers. Because not all influencers will yield the same results, you'll likely want to provide affiliates that have a highly engaged audience a higher commission rate than influencers that have greater reach but fewer results.
Flat Amount Per Order
This offer type works well for subscription-type businesses or brands that have a smaller product catalog, as you'll be able to attribute any one order to a flat acquisition cost for the new customer. You may notice brands like Lyft or Uber will offer $20 off for brand new customers who take their first ride. This works well for these types of businesses because they are using their target cost-per-acquisition (CPA) to drive new business through affiliates. If you're scaling an affiliate program and know your target CPA compared to the lifetime value (LTV) of your customer, this offer type is worth exploring.
Flat Amount Per Post
When offering a flat amount per post, this generally lends more of a brand play to drive reach and engagements. However, if you want to introduce a performance angle, we recommend giving the influencer a discount code that they can promote in the post caption. That way, you can still measure the efficacy of the post itself, without sacrificing the quality of the content or post. (Remember our pro tip from part 3 of our affiliate best practices: require content approvals for this type of offer!)
Check out the example below of an influencer who included a discount code in their social post: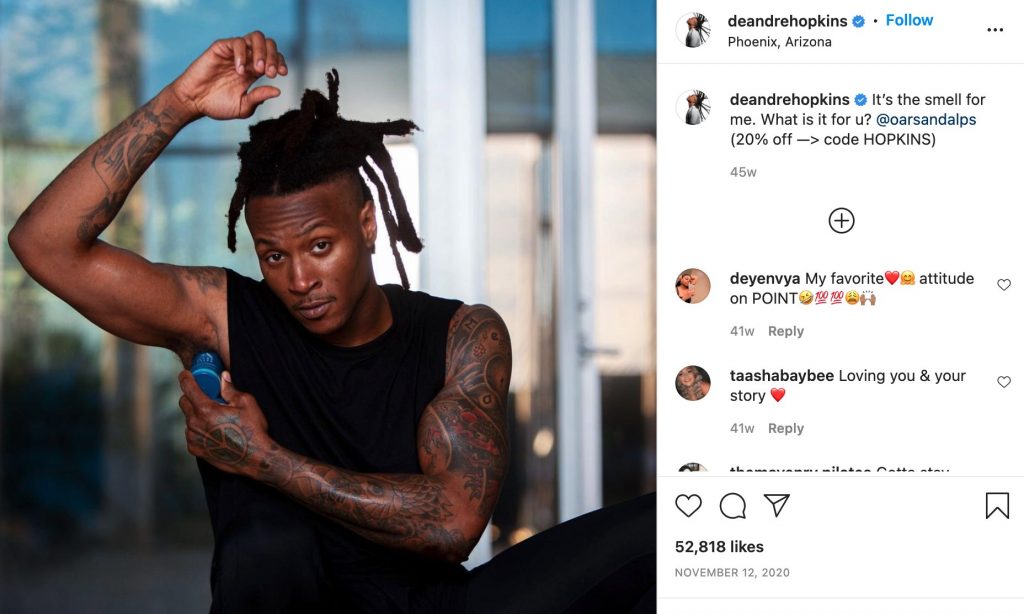 A Combination of Offers
When building your influencer relationships, you may try testing a variety of offers with various affiliates to see what works. Furthermore, if you wish to test out different offers with the same affiliate, their payouts and reporting will be cumbersome and eat up at the time you could be spending on growing your program. With Captiv8, Shopify brands can easily create separate referral links for dozens or hundreds of affiliates at scale with various commission rates and automated tracking for each affiliate and social channel. Below is an example of an influencer who was provided three separate referral links, each offering a different commission payout.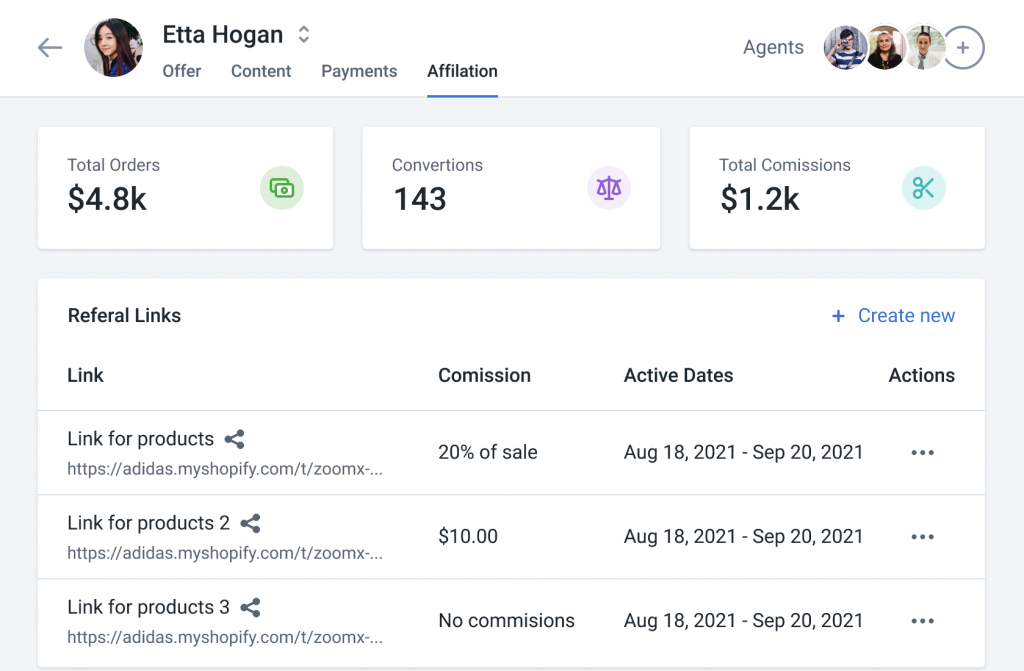 Get Started Now
As you scale your program, you may run into challenges measuring and keeping track of all of these offers. Try spending more time growing, and less time measuring and tracking with our Shopify integration.  We offer brands a smarter and faster way to create, manage, and analyze discount codes and referral links at scale. Interested in learning more about offer types and our Shopify integration? Click here to learn more and book a meeting with a specialist!