This Satirical TikToker is Generating Millions of Dollars in EMV for World-Renowned Brands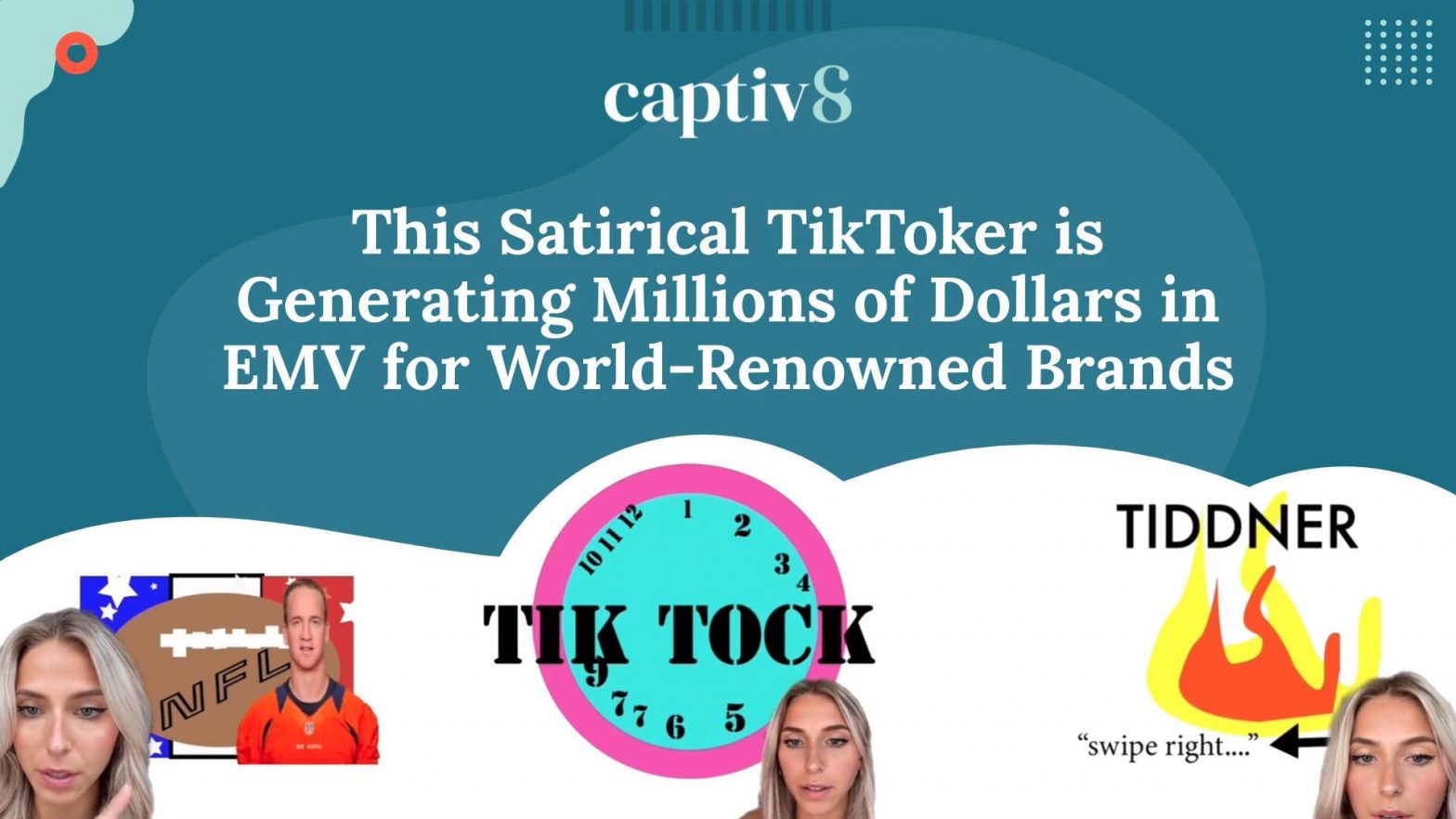 Satirical TikToker, Emily Zugay's latest series has caught the attention of millions including some of the world's most renowned brands. In her latest TikTok series, Zugay goes on to redesign logos for iconic brands in the most ridiculous of fashions. Her six logo redesign videos combine for over 73 million total views and counting! Zugay has gone on to create comical logo redesigns for brands such as TikTok, Apple, Starbucks, Ocean Spray, and many more. Find out the estimated EMV Zugay has earned for these brands.
How Brands Are Joining the Conversation
User-generated content (UGC) is a goldmine for brands. Look at Ocean Spray and Adult Swim as two prime examples, both brands were caught in the whirlwind of viral trends over the past couple of years which led to significant organic brand awareness. When brands are fortunate enough to receive organic traction, they should quickly capitalize through content, interactions, or even direct partnerships.
Comments & Stitched Replies
Many brands have joined the conversation directly in Emily Zugay's comments section to discuss their new logos. Even notable brands who were not a part of Zugay's redesigns have chimed in, hoping to be featured in her next video! Additionally; TikTok, Amazon, McDonald's, Nascar, Ocean Spray, the NFL, Tinder, and the Washington Post have all stitched video responses.
Profile Picture Updates
However, the conversation has not been siloed strictly to stitches and the comments section. Many brands are taking the opportunity to update their profile pictures with Zugay's logos and are being met with positive reactions from her audience.
Merchandise Reactions
The Detroit Lions took it a step further in their response. Not only did the NFL team update their profile picture and show up in Zugay's comments section, but the team also printed out t-shirts with their new "detriot lines" branding and presented them to players.
Estimated EMV
As previously mentioned, brands will want to quickly react when they are fortunate enough to have a trend surrounding their brand organically come to life. The reason for this is the organic media value that comes along with viral trends. In addition to Zugay's initial video featuring Amazon, the brand quickly reacted with a stitched video that Zugay would later go on to duet. Zugay's initial TikTok would have earned Amazon an estimated $2.2 million. However, we found that Amazon earned an estimated $3.02 million in EMV thanks to the follow-up videos. Through three TikToks, Amazon has garnered over 25.1 million views and 5 million clicks at the time of writing.
Another brand that gained a surge of exposure was the NFL. Through two videos, the league drew over 20.9 million views and 4.1 million clicks. We found that their exposure was worth an estimated $2.48 million!
Conclusion
In conclusion, Emily Zugay has ascended to TikTok superstardom through her latest TikTok series. In addition to quickly generating over 70 million views, she has also captivated the attention of some of the world's most iconic brands. Two brands that stood the most to gain from their exposure were Amazon and the NFL, earning an estimated $3.02 million and $2.48 million respectively. Interested in learning more about Emily Zugay, earned media value, and more from industry experts? Reach out to us today!