How Charli D'Amelio & Addison Rae are Bringing Their TikTok Superstardom to Streaming Giants Netflix & Hulu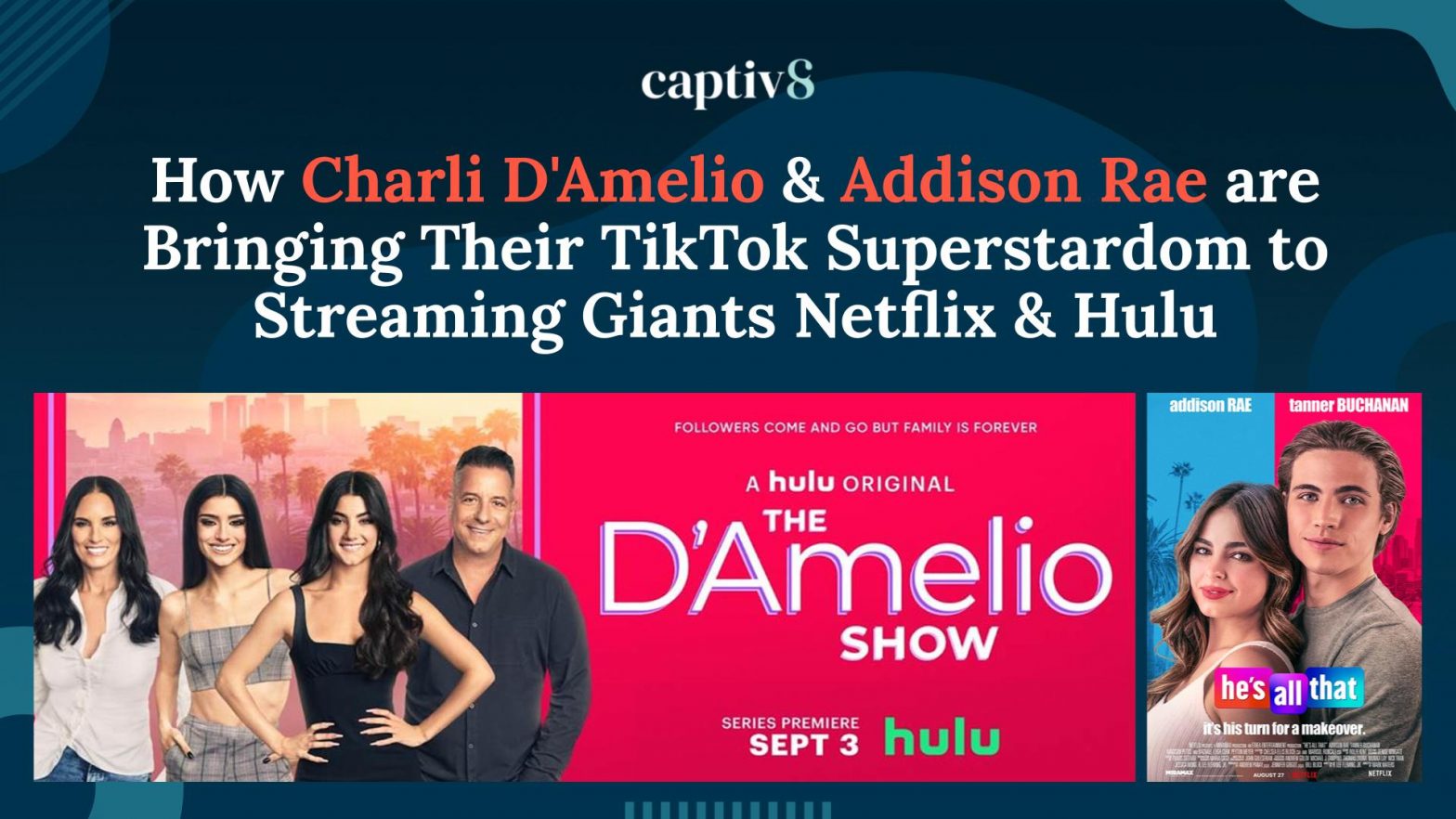 Charli D'Amelio and Addison Rae are essentially TikTok royalty as the two combine for over 200 million TikTok followers. D'Amelio is the most followed creator on the platform while Rae is the third most followed. In addition to being known for their internet presence, they're each, almost equally, also known for their marketing power through branded partnerships. The type of breakthrough success these two have seen on OTT streaming services not only paves the way for creators to follow suit but creates an entirely new channel for influencer-driven content to thrive on.
Previously, It hasn't been uncommon to see brands branching out to expand their presence through different audience avenues, as it makes sense, such as follower count, content type, etc. Now, brands should begin adding another consideration to their strategy building – how to amplify influencer content beyond social platforms. While influencer marketing spend is continuing to grow at a rapid rate, CTV ad spend is also up 50% and OTT revenues are soaring, which is creating the perfect storm for OTT branded, influencer content, to take off.
Let's take a deeper look at what each of these massively popular shows was about, and which brands came along.
The D'Amelio Show
In Keeping Up With the Kardashians-like fashion, the D'Amelio family takes center stage in their very own reality television series presented by Hulu. Between Charli, Dixie, and their parents; Marc and Heidi, the family combines for nearly 200 million TikTok followers! Through their series, Hulu and the D'Amelio family have identified a Gen Z demand and provided a solution as "74% of Gen Z say they are interested in seeing online celebrities in more traditional content, like TV series & movies."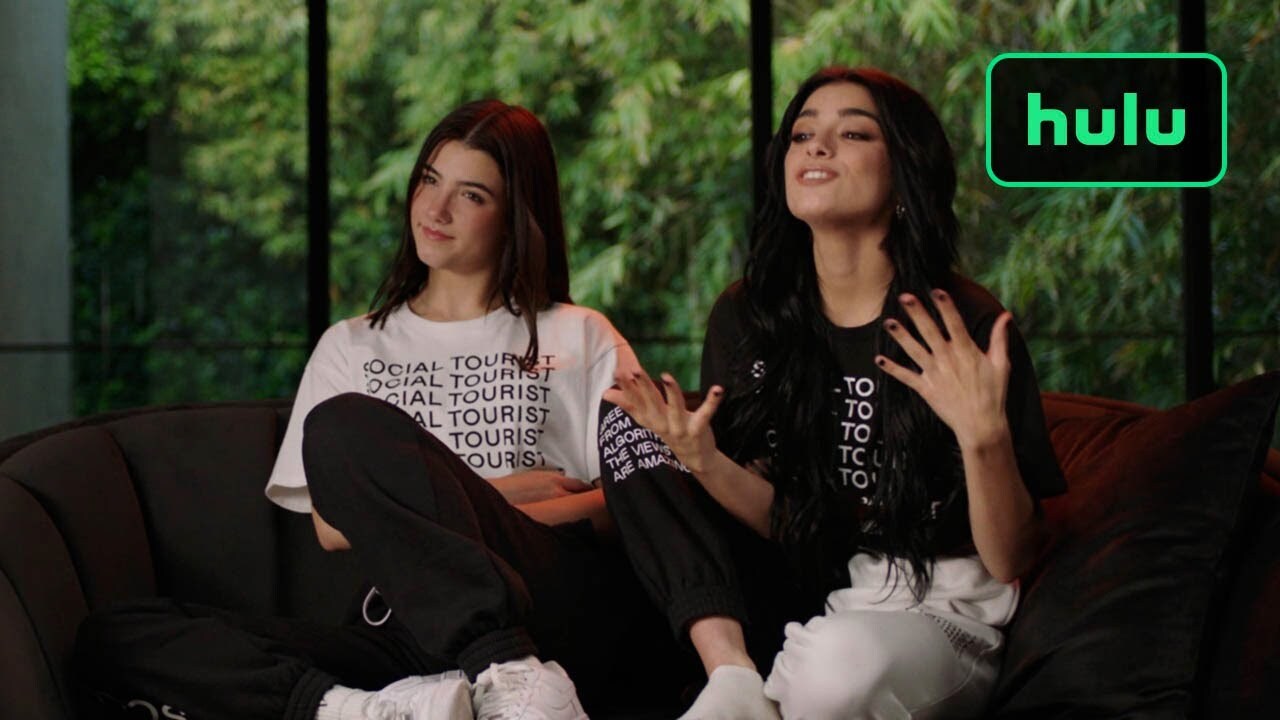 One brand that remains center stage throughout, is Social Tourist, Dixie and Charli's clothing line with Hollister. In nearly every interview session, at least one of the TikTok stars is wearing a piece of clothing from their line, not to mention an entire episode that brought viewers behind the scenes on a Social Tourist photo shoot. Given the level of creative input the family seemed to have on this venture, it makes sense they'd want to proudly display it throughout their show.
He's All That
Addison Rae recently fulfilled a lifelong dream of hers when she made her acting debut in Netflix's He's All That. Although Rae has made television appearances before such as on Keeping Up With the Kardashians, and a variety of talk shows, this was her first opportunity to test her abilities as an actress.
While The D'Amelio Show seemed to have one standout brand featured throughout, there was no shortage of subtle brand appearances within Rae's movie. Observant viewers will be able to spot products from EOS, Alo, Frito-lay, Core Hydration Water, KFC, Bounty, ADT Security, and Old Navy (and that's just what we caught).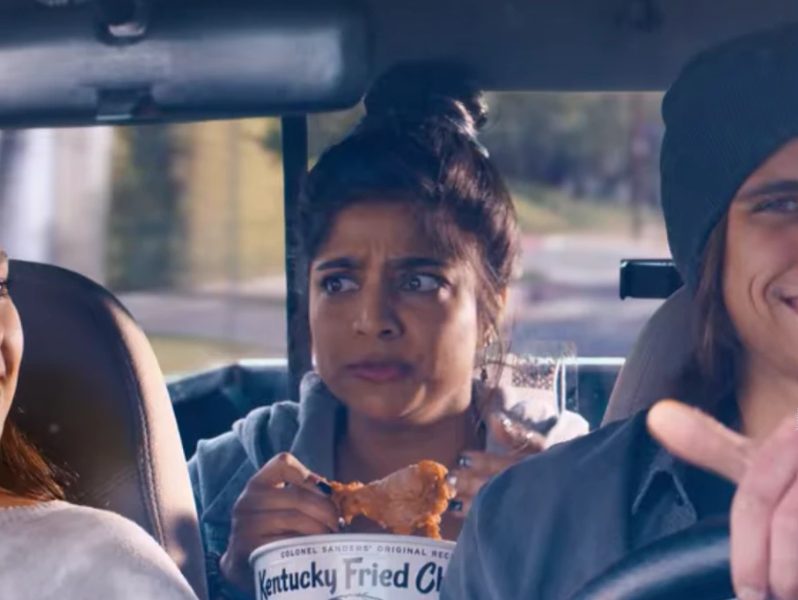 Conclusion
In conclusion, Charli D'Amelio and Addison Rae are two of the most popular creators, and trendsetters, on social media. Given their massive reach with fans, and established success with branded content, the strategies they're taking today, are setting the tone for the future marketing strategies of tomorrow. At Captiv8, we're always making sure we're evolving with every new strategy that emerges, which is exactly why we've created a first-to-market solution that takes influencer content beyond social platforms to meet consumers where they are. Interested in taking your brand to the big screen and learning more about OTT streaming options for branded content? Reach out to us today!