Top 5 LinkedIn Tools & Features to Boost Your Creator Strategy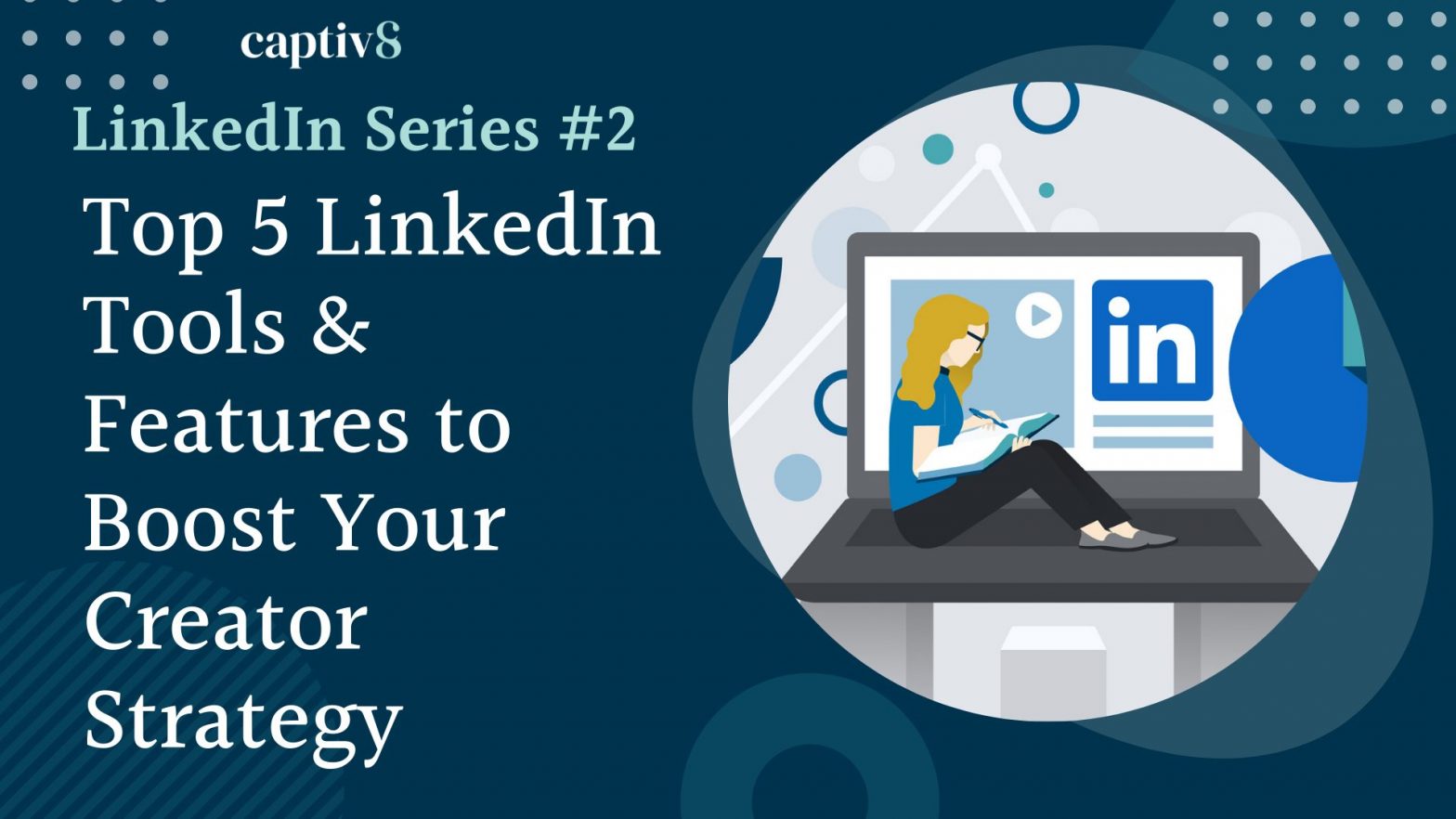 Looking to expand your following as a LinkedIn Creator? Be sure to understand all of the tools and features that are available on LinkedIn, their benefits, and how they can be used to foster growth.
Posting
Posting is the most traditional way of engaging with your audience on social media. LinkedIn offers a variety of potential mediums to curate your content on its platform: 
– Short-Form Updates: Use short-form posts to share and start conversations about interesting topics, industry news, or simply to ask for advice and ideas.
– Images & Videos: Show your following what you've been up to by sharing a video or image — whether you're hard at work, speaking at an event, or teaching us something. Be thoughtful in how you're using visuals and remember your audience is likely a professional one, so perhaps avoid using memes as they might feel out of place.
– Documents: If you have a presentation, e-book, or other pieces of long-form content that you'd like to offer your followers for knowledge-sharing, you can upload documents to your post for a more visual display.
LinkedIn Live
Live video is a great way to take your audience behind the scenes of an event, create a weekly gathering to learn a new skill, or discuss your thoughts on breaking industry news. However, LinkedIn Live requires an application process to the platform. Make sure you meet the following criteria to qualify: 
– Audience base: Members and Pages with more than 150 followers and/or connections are eligible to be evaluated for LinkedIn Live access.
– Recent shares of original content (any type): LinkedIn is looking for members and Pages who have experience creating original content on LinkedIn (For example, creating posts with text, images, or videos, published articles, etc.) to evaluate if they will be able to make the most of LinkedIn Live.
– A history of abiding by LinkedIn's Professional Community Policies: To ensure members have a safe, trusted, and professional experience on LinkedIn, only members, Pages, and their admins that have a good standing record will be considered for Live Video access.
– Geography: LinkedIn Live is not available at this time for members and Pages based in mainland China.
LinkedIn Stories 
LinkedIn Stories enable members and organizations to share images and short videos of their everyday professional moments. Sharing Stories is an easy way to share your experiences and insights, and to build meaningful relationships with your professional community. Similar to platforms with sharing capabilities such as Instagram and Snapchat, LinkedIn stories are viewable for 24 hours. While you may be excited to get started, here are some notes about LinkedIn Stories:
– You can only post a Story from the LinkedIn mobile app.
– To access Stories, make sure you're using the most recent version of the app.
– LinkedIn Stories is currently unavailable for members located in China.
Newsletter
You can establish a regular cadence with your audience by creating a weekly or bi-weekly newsletter. Once you have created a newsletter, you'll see your newsletter title near the upper right corner of the page. Publish your articles in the newsletter; sharing your insights, perspectives, and expertise through long-form content. This is similar to a personal blog where you can share detailed updates about industries or topics that you are interested in or passionate about. 
Organize an Event
The LinkedIn Events feature provides members with an easy way to create and join professional events that interest them, such as meetups, online workshops, seminars, and more. LinkedIn members can use the feature to find and join communities, grow their businesses, network with others, and learn new skills. This can help you connect offline with other members of your community and build a stronger overall connection.
Conclusion
In conclusion; LinkedIn Live, LinkedIn Stories, newsletters, and events are some of the most effective LinkedIn tools for boosting your creator strategy.  If you enjoyed part 2 of our 5 part series on LinkedIn Influencer Marketing, make sure to check out the next post regarding tips to amplify your LinkedIn creator strategy. Interested in learning more about LinkedIn tools? Reach out to us today!