Social Media Continues to Move the Stock Market with Dave Portnoy's BUZZ ETF
Barstool Sports founder, Dave Portnoy, announced the launch of a new exchange-traded fund (ETF) that he is backing. The ETF will go by the ticker symbol, BUZZ, and begin trading on the NYSE on Thursday, March 4th. Portnoy announced the launch via a video press conference on Twitter and claimed that BUZZ even outperformed the S&P 500 by 40% in the last year! The fund's holdings consist of the most talked-about stocks on social media in positive sentiment.
What Is Positive Sentiment?
For those who are new to the term, sentiment analysis is the way in which marketers can understand how users feel about a particular topic. A topic can either resonate in a positive, neutral, or negative manner. Captiv8's proprietary platform allows marketers to measure how an influencer feels about a particular topic. For example, Portnoy has mentioned CNBC on numerous occasions since stocks have recently become a hot topic on social media. According to Captiv8 data, Portnoy's sentiment score for CNBC is 0.49. This is considered to be a notably positive sentiment.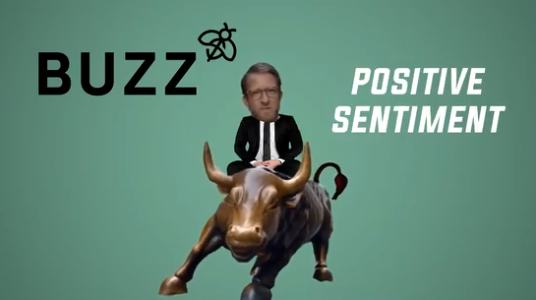 How Does It Work?
During his video press conference, Portnoy stated that BUZZ uses an algorithm that scrapes social media mentions. As apparent during Gamestop's legendary short squeeze, social media has the power to move the stock market. Following the same trend, BUZZ looks to capture the most talked about stocks in positive sentiment each month. As a result of the rise of Gamestop, retail traders have been scouring the internet in search of new stocks. Reddit, Twitter, Stocktwits, and many other platforms now have communities for investors to discuss stocks and trading strategies.
BUZZ will update its holdings on a monthly basis to include the top 75 large-cap stocks. Additionally, the fund will only hold stocks with market capitalizations of over $5 billion. With the belief in mind that "Twitter, social media, all of it is dictating stock prices" Portnoy's personal following of over 7.49M across all social channels, along with dedicated Barstool Sports fans could help move this fund in the right direction.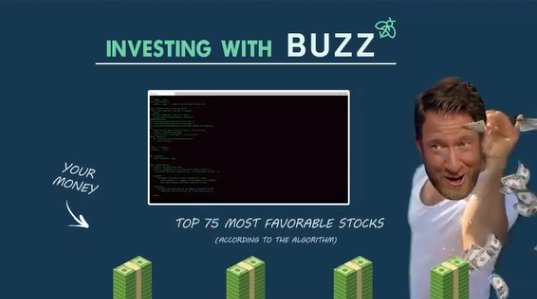 Conclusion
In conclusion, Dave Portnoy took to Twitter for the announcement of a new ETF called BUZZ. Due to increasing social traffic regarding stocks, BUZZ looks to capitalize on the most positively talked about stocks. If you're interested in learning more about Dave Portnoy's BUZZ ETF, influencer marketing strategy, and more from industry experts, Visit Captiv8.io for more info!