How Social Media Drove Gamestonk to the Moon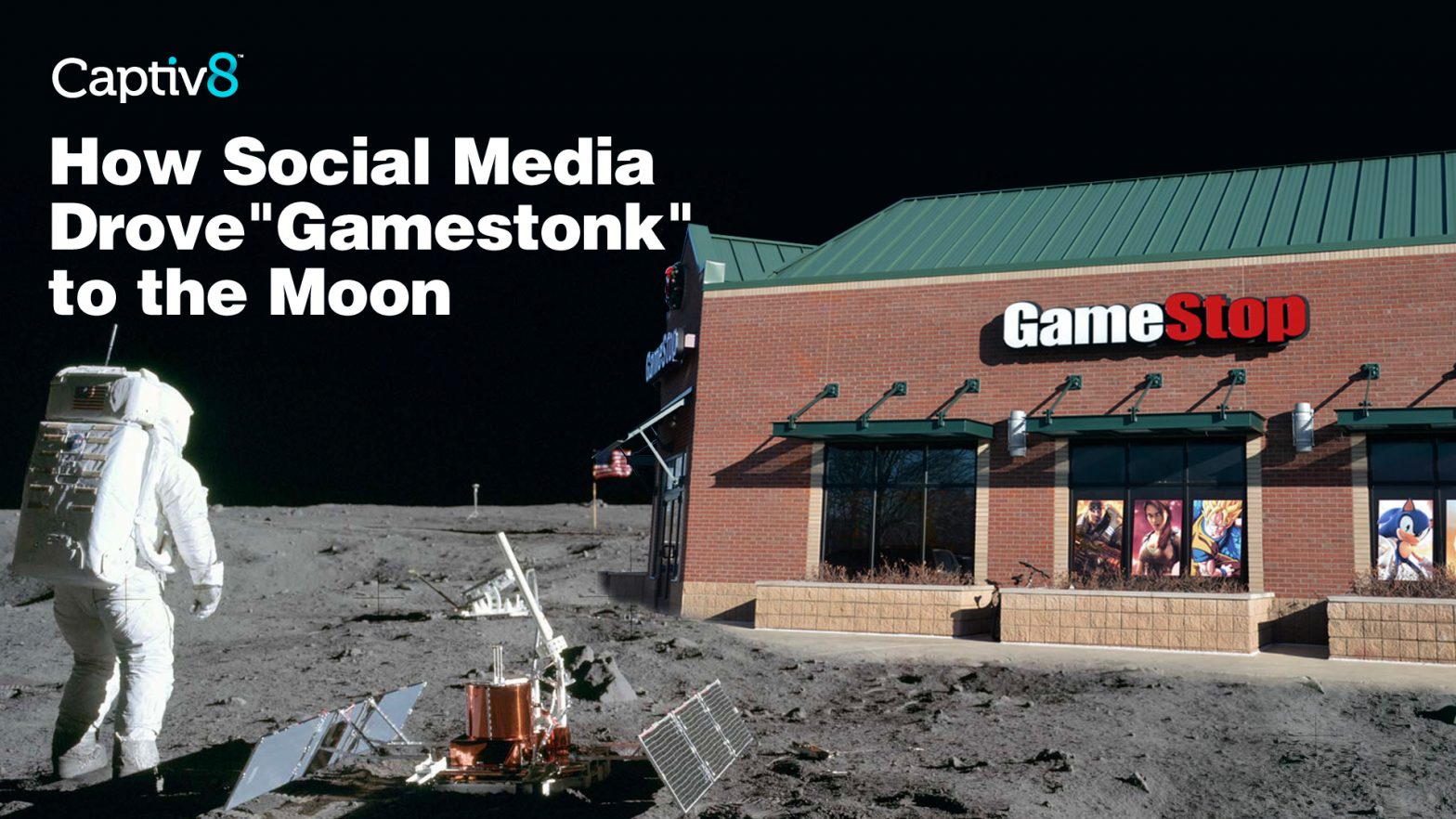 The dominating headline of January 2021 is a David and Goliath battle between a subreddit and Wall Street, with GameStop caught in the middle. This is potentially the strongest showing that we have ever seen regarding the power and influence that social media carries. During a global pandemic, an online community of retail traders is using "Gamestonk" to crush Wall Street, here's how.
Social media has the ability to connect large groups of people. As a result, one subreddit comprised of over 3 million members has managed to turn the stock market upside down. The subreddit r/wallstreetbets (WallStreetBets) is known for discussing stock and options trading, but particularly the promotion of aggressive trading strategies. WallStreetBets has driven GameStop's market value to over $24 billion from just $2 billion in a few days. Additionally, through these aggressive trading tactics, GameStop shares have risen as high as about 1,900 percent since January 12th.
Brief Overview
This began last week when the WallStreetBets community began collectively buying shares in GameStop. WallStreetBets members realized that Wall Street short-sellers were betting aggressively on GameStop's stock continuing to fall. Which it had for the last five years. However, members of the WallStreetBets community believed that they could create artificial demand and force a market rally.
On January 12th, GameStop's stock was trading for around $20 per share. However, on January 28th, GameStop's stock hit over $400 per share. Resulting in a growth percentage of roughly 1,900% in a few weeks. Due to this, Wall Street short-sellers that bet against GameStop lost nearly $20 billion. Exactly how WallStreetBets drove GameStop's shares "to the moon" (a WallStreetBets term indicating a stock that will rise significantly) can be difficult to follow. But, it's well explained in Dr. Parik Patel's Instagram post below.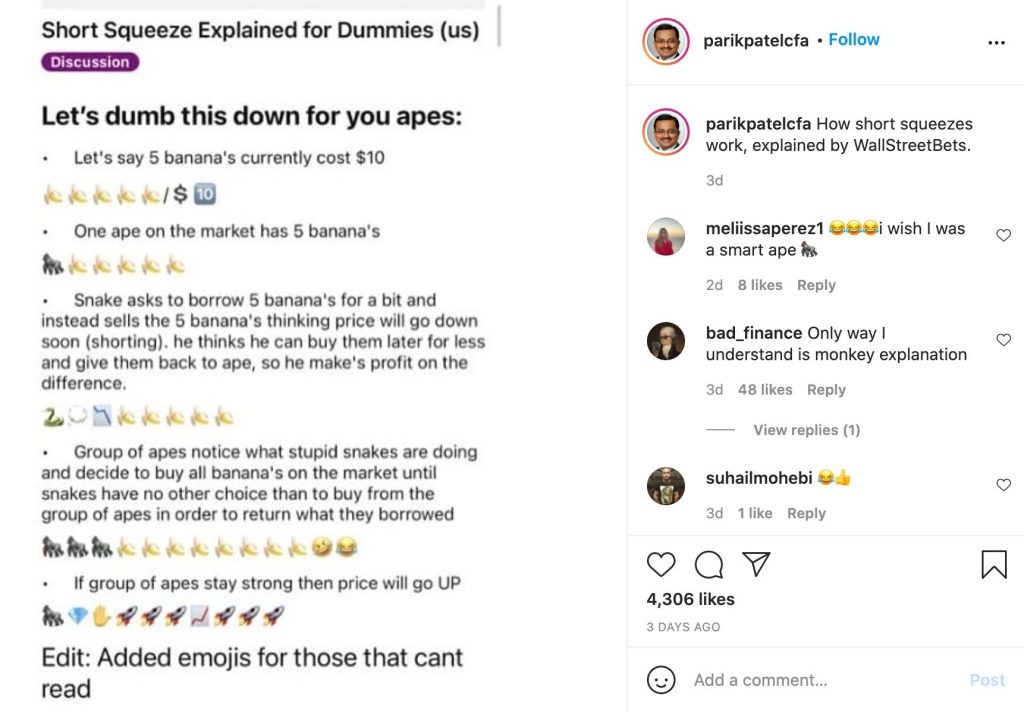 Tracking GameStop with Captiv8's Social Listening
The conversation surrounding GameStop picked up steam in the past week. Notably, from January 20th through January 27th, there were 67,465,360 likes and 2,552,340 comments on #GameStop solely through Instagram. Additionally, the increase in this week's engagement of #GameStop compared to the week prior shows the following growth:
18,013.45% growth in likes
7,229.26% growth in comments
With this in mind, the correlation of engagement and GameStock's price is interesting. As a result of the increased engagement via social media, many retail traders who aren't members of WallStreetBets gained awareness. WallStreetBets' strategy only works when a collective group of traders combines their spending power. As the awareness of this "battle with Wall Street" rises, so has the stock price accordingly. This can be seen in the near-identical charts below.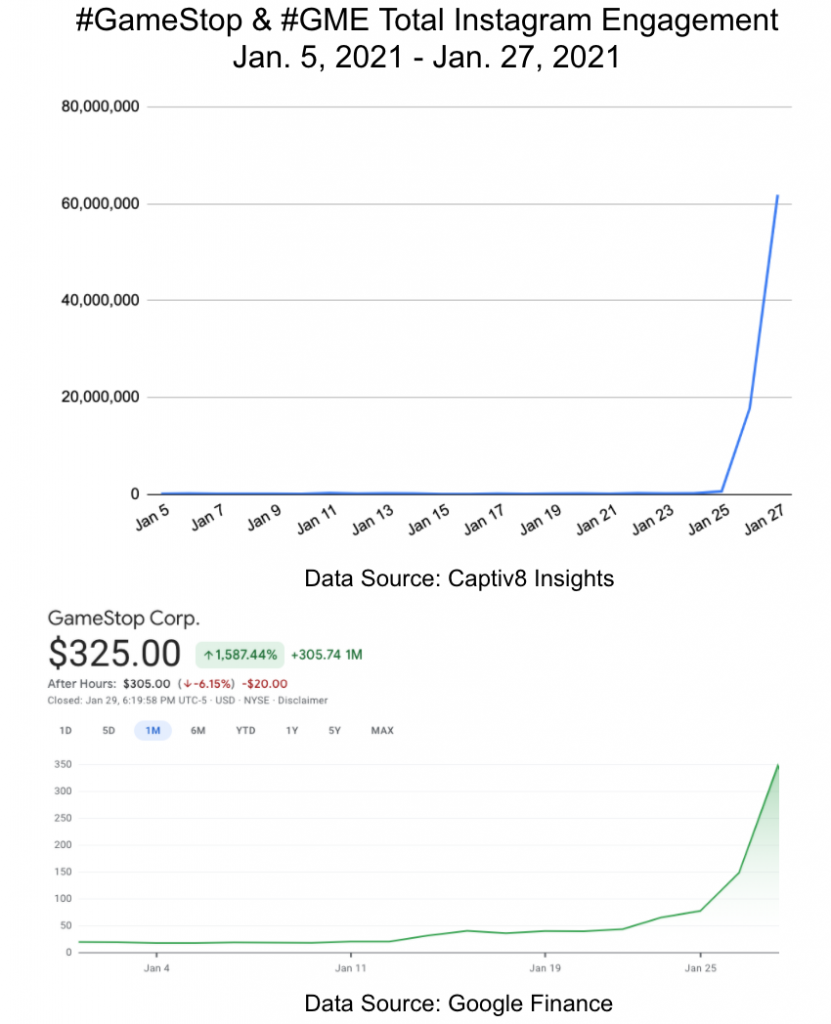 Co-founder and CEO of Tesla, Elon Musk, is idolized by the WallStreetBets community. So much so, that there is a story highlight on the WallStreetBets Instagram page titled "Lord Elon." Well, "Lord Elon" further increased his popularity when tweeting "Gamestonk!!" to promote the WallStreetBets movement. The term "Gamestonk" is a combination of GameStop and "stonks," which is an internet slang term for stocks.
Following Musk's tweet, "shares in GameStop rose as much as 157%" Additionally, #Gamestonk saw engagement levels of 108.73k just one day later. On January 25th, one day prior to Musk's tweet, the hashtag received just 464 total engagements as can be seen below. (Data Source: Captiv8 Insights).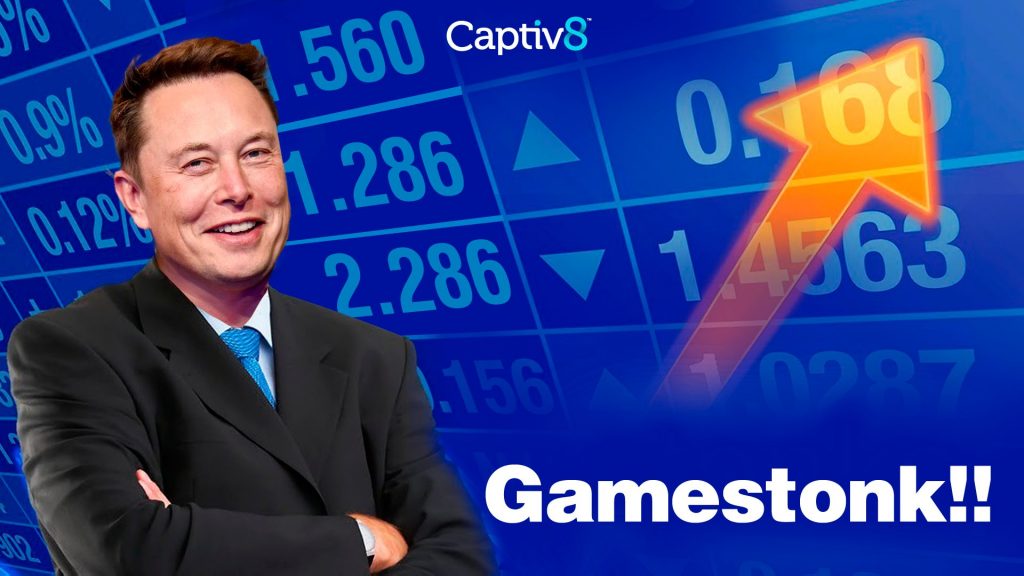 Additional Stocks
While GameStop is the best-known company targeted by WallStreetBets, they aren't the only one. Notably, stocks that were previously irrelevant such as; AMC, Nokia, Blackberry, Bed Bath & Beyond, and even Blockbuster have all shown inexplicable growth. In addition, a completely unrelated stock was also caught in the whirlwind. GME Resources, a nickel mining company in Australia saw a 73% jump. GME's managing director, James Sullivan, "was stunned" to see the increase. Although, the growth is likely tied to the fact that GameStop's ticker symbol on the stock market is also labeled "GME."
Conclusion
In conclusion, the WallStreetBets community caused Wall Street short-sellers to lose nearly $20 billion. Even though this movement began on Reddit, it quickly branched to other forms of social media. As a result of the increased awareness of the subject GameStop's stock has risen to the moon. Additionally, if you're interested in learning more about how social media drove "Gamestonk" to the moon, influencer marketing strategy, and more from industry experts, reach out to us today!