With the U.S. government's plans on potentially banning TikTok, everyone has been anxious to learn more about the new TikTok replica that Instagram has been testing. As Instagram Reels began testing in Brazil since November, the new feature is now rumored to launch in the U.S. very soon!
Given the case of Snapchat vs. Instagram stories, Instagram Reels may drastically shift current trends across social media platforms. Brands hoping to leverage these changes for their next influencer marketing campaign need to get up to speed on the potential opportunities this new Instagram feature has to offer.
What is Instagram Reels?
Instagram Reels is a new format for users to create video content through Instagram Stories. The new feature prompts users to record and edit a video of up to 15 seconds, add music, and post it on their Stories, Explore Feed, and the new Reels tab within their profile.
Similar to TikTok, Instagram Reels will feature their own version of the 'For You page' through the new Reels Explore Feed function to the app. Users will be able to view posts beyond the profiles they already follow and scroll through Reels from all popular and trending users on Instagram. Although the algorithm for this feed is still unknown, it provides an additional opportunity for users to discover more profiles catered to their interests.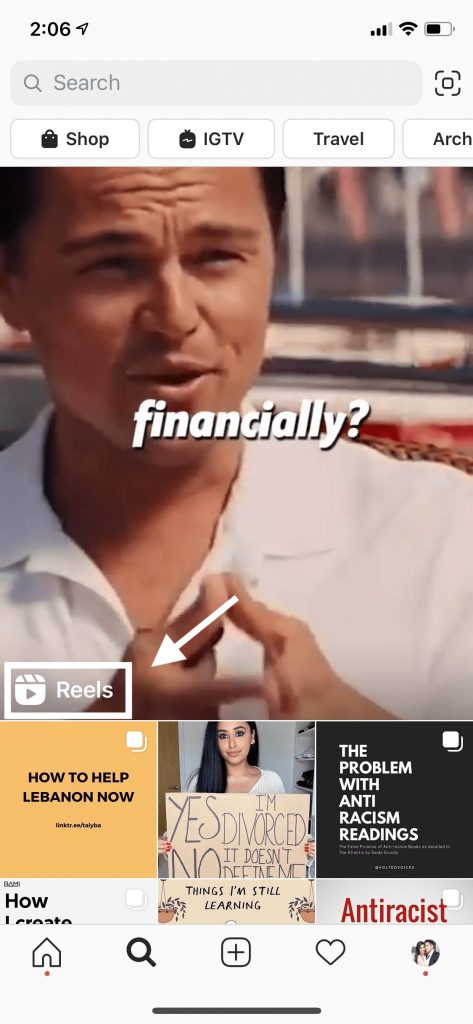 Instagram Reels will also include a "Featured" badge that links to other Reels that received this badge. The requirements and conditions to receive this badge are still ambiguous at the moment, but this is certainly an opportunity to increase your profile's exposure and visibility.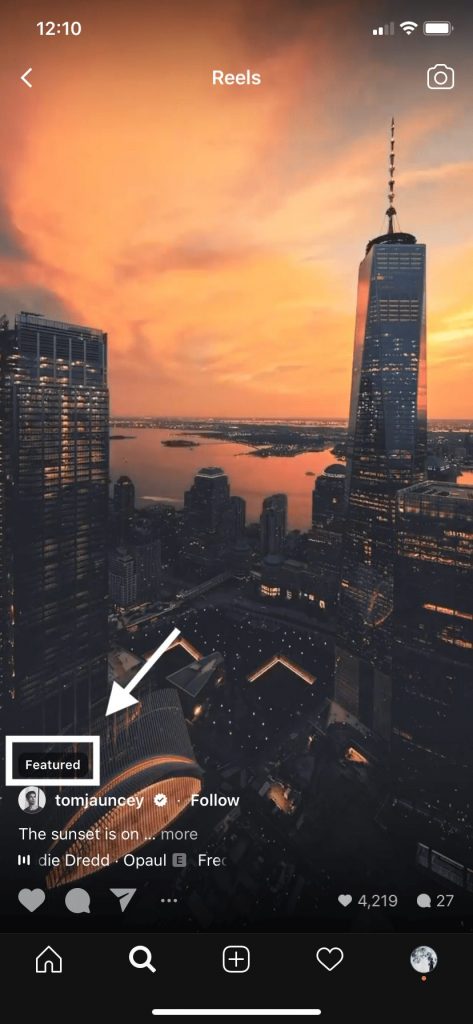 Another inspiration from TikTok would be the "Use Audio" function that all the Reels will provide. This enables users to select songs from Reels they enjoy and use it directly in their own content. They can also view other Reels that were made using that same audio.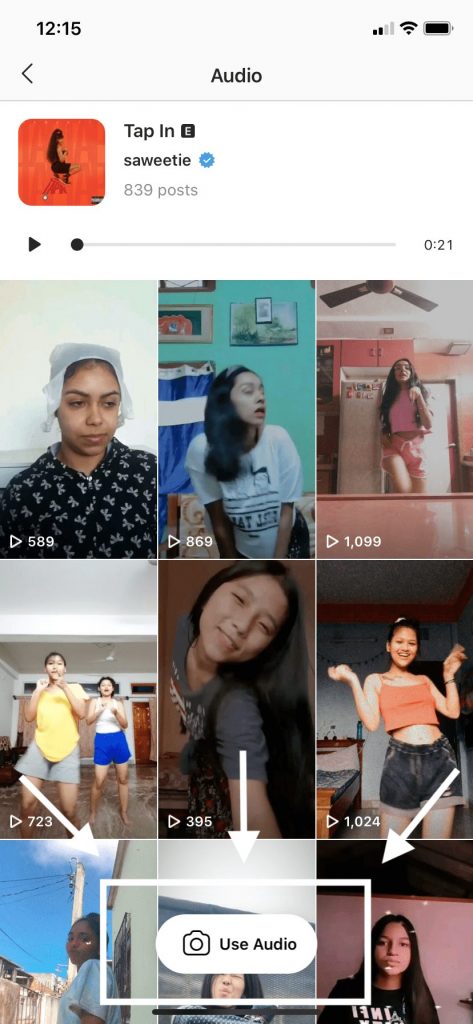 Finally, and probably the feature with the most potential, is the application of Instagram Stickers on the Reels function. Creators will be able to utilize Instagram Sticker functions within their Reels possibly including, questions, polls, hashtags, and potentially even swipe-up links. This will provide a new dimension of interaction between influencers and their followers that is unprecedented even in TikTok. This is a HUGE deal for branded content opportunities within Instagram, and another way to drive conversions through the new Instagram Reels feature.
How to Create Instagram Reels
If you're unsure how to use Instagram Reels, here is an 8 step guide that walks you through how to make your first Reels post so you can hop on the trend the moment it comes out!
#1 Access
The new Instagram Reels function is located within the Instagram Stories camera menu. Access the new feature by simply scrolling through to the Reels Icon and filming your short video!
#2 Audio
Select any song or audio by first tapping on the music icon on the left side of the screen and then searching for the name or artist of the song. You can also start making your Reels by clicking on someone else's audio which would automatically set the same audio for your Reel.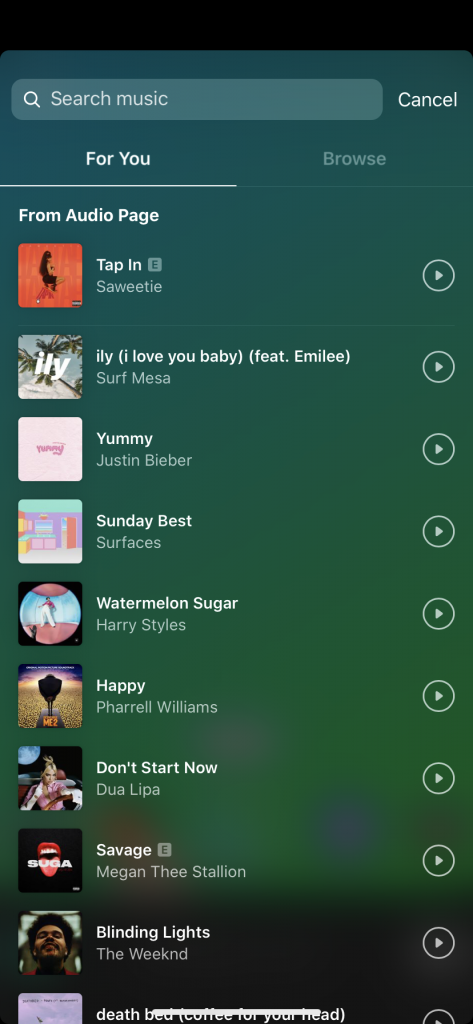 #3 Speed
Adjust the speed of your Reel using the play icon on the left, this will help with sped up or slow-motion shots to better time your dance moves to the beat!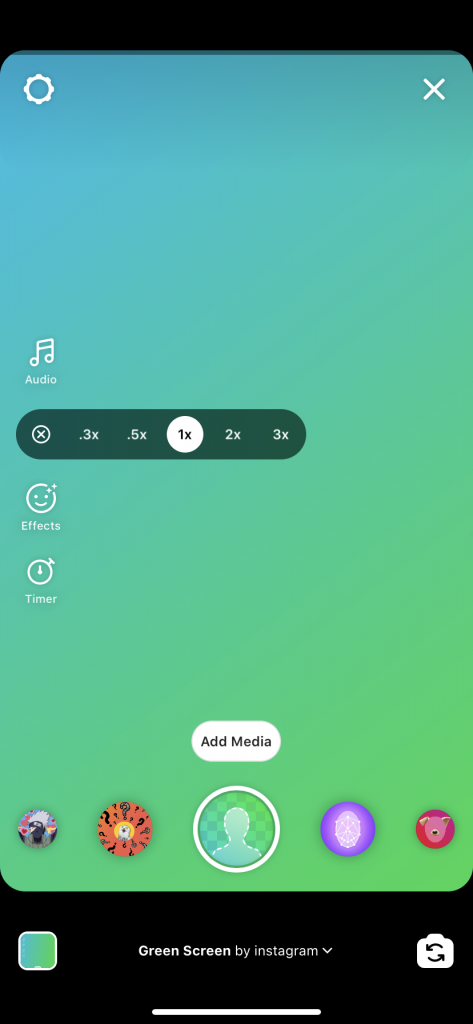 #4 Length
Select your desired length for your Reel using the stopwatch icon on the left menu. This can be anywhere from 1 second to 15 seconds. You can also set up a countdown timer to get in position before you start filming.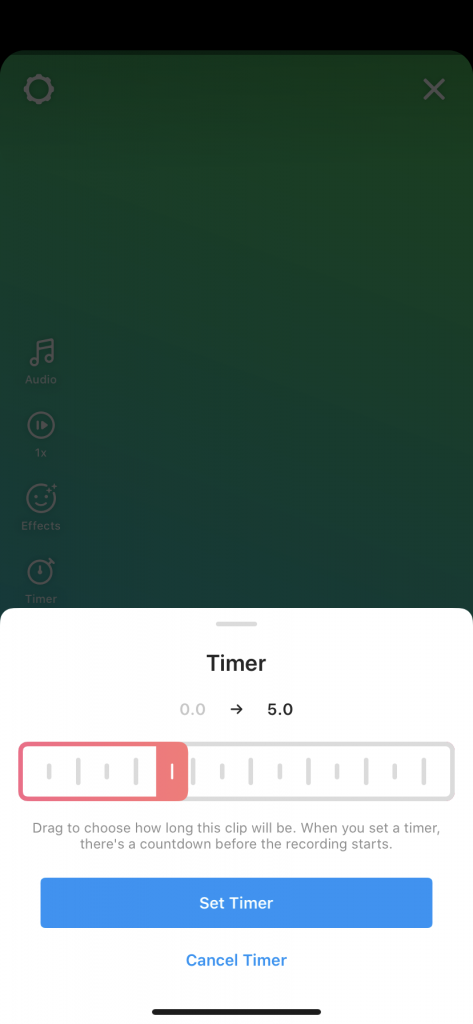 #5 Filter
Similar to other Story features, you can swipe across the screen to apply any AR filters to your Reel. You can either use the filters that you have already saved or scroll the end and use the "Browse Effects" function to choose from more options.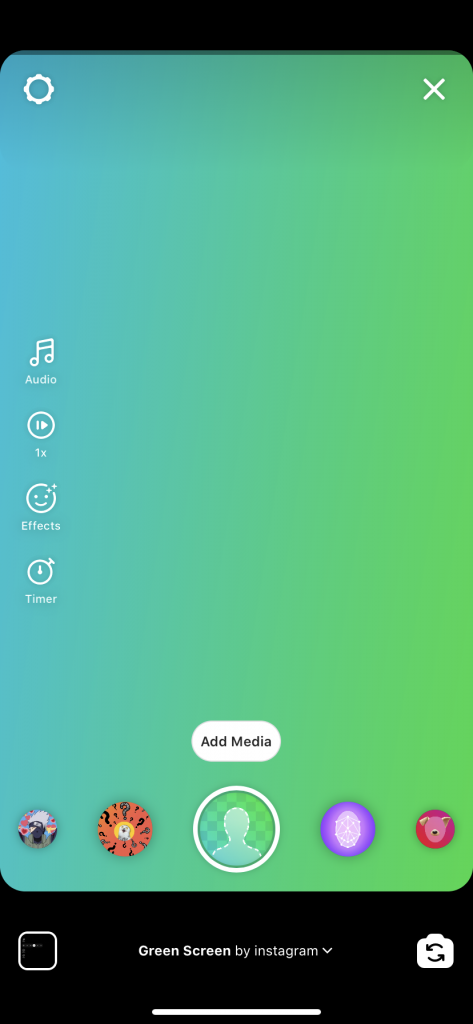 #6 Film
To start filming, simply hold down the record button at the bottom of the screen. Similar to TikTok, you can start and stop your recording any amount of times within the 15 second limit of the Reels.
#7 Edit
After you approve and are happy with footage proceed to cut, trim, and edit the clips directly within the Reels function. You can also draw, text, or add Instagram Stickers on top of your short video.
#8 Post
Once you've finalized your Reels content, choose a clip or upload a photo to be set as your thumbnail and post it with captions and tags. Your new Reel will appear on the new Reels tab on your profile.
Instagram Reels for Brands
Following TikTok's immense burst in popularity, brands worldwide are realizing the potential this short-video format has for influencer marketing campaigns on social media. As the Instagram audience stays intact and remains the same for Reels, brands can scale and work with Influencers to promote and scale accordingly.
Creating Authentic/More Personal Content
TikTok gets a lot of credit for unfiltered aesthetic and a more "real" feel. These short-video posts differ from traditionally produced content which pays serious attention to aesthetics. The Instagram Reels format seems to provide influencers with the perfect platform to produce content that is both personable and engaging.
Brands should definitely leverage this new opportunity and seek to collaborate with influencers to showcase more genuine and authentic content. This can be the key to fostering greater interactions and stronger communities on existing and new audiences on Instagram.
Educational Content
Though tutorials have been around for ages, the rapid growth of our society calls for more succinct formats for information delivery. With the rise of Tasty Videos and 10-second makeup tutorials, Instagram Reels' 15-second limit creates a perfect platform for brands to showcase their products through fact-paced educational videos.
Whether it's the top 5 ways to style a jacket or a short recipe using a certain product, brands can promote their products by collaborating with influencers educating audiences in the process.
Product Showcase
Another characteristic unique to Instagram is the tendency for people to share aspects of their everyday life. Brands can leverage Instagram Reels and collaborate with influencers who can simply showcase products through current trends.
Influencers can do more traditional try-ons or holiday shopping hauls or progress to more trendy outfit switches and dance videos that involve those products like we see on TikTok today. Either way, Instagram Reels provides a new opportunity for brands to increase the visibility of their products and associate them with influencers.
Music Promotion
One feature truly unique to these short video formats on social media is connectivity to music. As the popularity of TikTok grew, the billboard charts started reflecting TikTok top hits. With viral video almost guaranteeing popularity for the song used, many artists and music labels are trying to leverage influencers on TikTok to promote their next drop. As Instagram Reels grow in popularity, the promotional potential will be similar to that of TikTok right now.
User-Generated Content
The greatest asset of short-video based content is the how easy UGC pops up. Brands can leverage influencer ambassadors to not only promote their products through branded content but also create new trends that involve the use of those products. Creating certain challenges and providing giveaway benefits may jumpstart new trends associated with your products. As the trends spread across the platform, brands can promote their products and boost their exposure through user-generated content.
Future of Instagram Reels
Rollout across the US
While Instagram Reels has been widely tested across several non-US markets, Facebook has yet to launch the new feature on the US app. However, their rumored kick-off can not have better timing as TikTok is facing erasure due to alleged national security violations.
With their number one competitor potentially eliminated, Instagram Reels has the opportunity to take over the monopoly TikTok holds on short-video social media content. Facebook is trying once again to resurge its standing in this market after the failed launch of Lasso half a year ago, which similar featured 15-second videos paired with popular songs. Their plan now seems to restart their plans through an already established platform like Instagram.
However, TikTok is not Instagram Reels' only competitor. Snapchat, Youtube, and an abundance of smaller companies are all hoping to get a piece of the pie. Snapchat has re-compiled its public stories to be in an endless scroll that similar to TikTok. Youtube is also testing a new feature that would enable mobile users to produce 15-second videos. Byte is also drawing the attention of TikTok users, especially within the younger generation.
Growth and Opportunities
While TikTok certainly holds the hearts of most influencers within short-video based content, Instagram Reels seems to have more potential for branded content. With Instagram's new shop function launching across the world, their platform seems to be shifting to allow more direct interactions between brands and users with a shortened purchasing process. This will allow for faster navigation from potential customers to the final purchase, shortening the consumer decision process and leading to better conversions.
Additionally, the potential of integrating functions such as Instagram Stickers, Swipe-up Links, and other shop features within the reels enable more opportunities for audience engagement and interaction within branded content. Whether it is the convenient in-app shopping experience or the multitude of interaction opportunities through stickers, Instagram Reels offers more potential for brands to grow than any other short-video content based platform.
Interested in discussing brand strategy for Instagram Reels? Reach out and let's chat!