4 Buzzworthy Brands at New York Fashion Week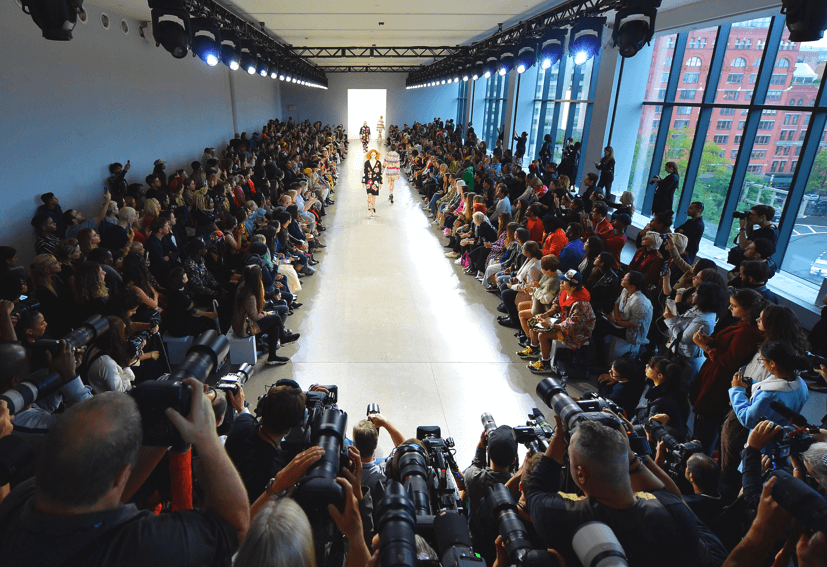 New York Fashion Week is all about exclusivity. Getting a front-row seat to the hottest designers show means you've made it. Once reserved for A-list celebrities and socialites, the front row of attendees now includes tons of social media influencers. 

It makes sense as we're in the age where Instagram influencers are merging with traditional celebrities, and luckily for brands, influencers are able to bridge the gap between A-list labels and everyday people. 

Aside from attending runway shows to document their experience, influencers are accelerating their personal brands through photoshoots in Soho to showcase brand partnerships and give us the best in-street fashion looks. Brands cater to the more approachable nature of influencers at Fashion Week with Instagrammable pop-up shops, events and exhibits to recharge, excite, and most importantly– create branded content! Here are four brands that created a buzz at NYFW:
Cheetos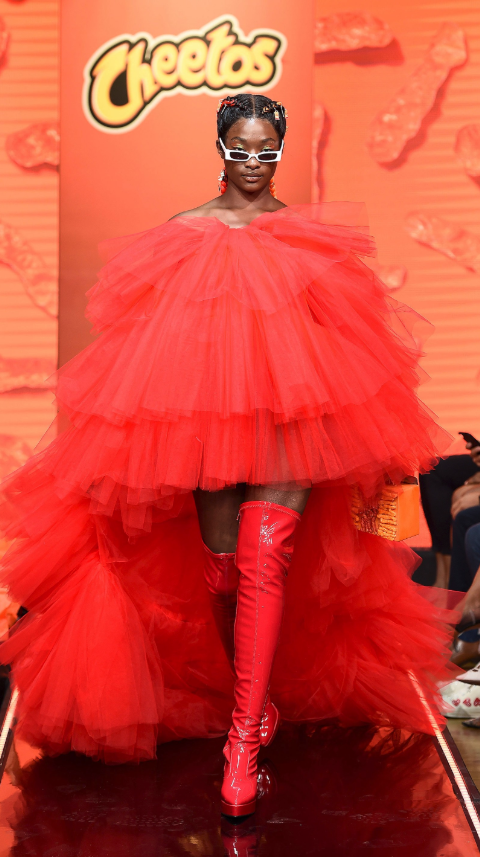 America's long-coveted cheesy snacks have hit the runway! Cheetos very first runway show featured models wearing fan-inspired #FlaminHauteCheetos looks. The cheesy show also featured a consumer-facing pop-up where fans received services from pro-stylists including cheetah braids and caught-snacking nails. Not only did it garner attention from fans via Instagram but the runway looks were curated by four different influencers, namely, @luanna, @thenavarose, @hungryhipsters, and @stylistjbolin.
Savage x Fenty Beauty
In one of the most hyped shows, Rihanna's brand did not disappoint. With Rihanna opening the show in a black lacy get-up and models on the stage posing atop pillars, the whole show played out like a Broadway performance. Major celebrities like Bella and Gigi Hadid and Cara Delevingne all walked the runway while others like Paris Hilton and Hailee Steinfield were in attendance. The show — a blend of whimsical and bad-ass — was all about exclusivity and anticipation as attendees were mandated to give up their phones to security before the show. Luckily, us commoners can view the show starting September 20th via Amazon Prime.
Schick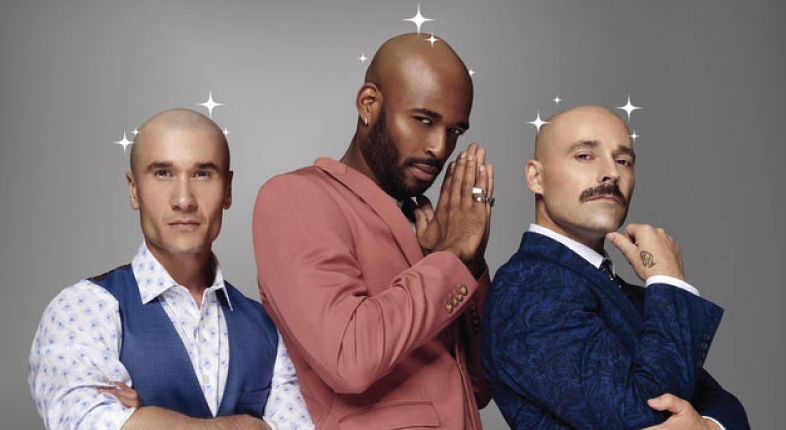 In a sea of events catered more towards women, Schick made waves with their Bald Important People, or BIP Club during NYFW, featuring red-carpet head shave stations and DJs spinning bald mega-mixes. The experience kicked off Schick's ongoing campaign, aimed to encourage the bald, and the soon-to-be-bald by showing them baldness can be met with confidence and liberation. Anyone was allowed entry to the "Baldest Party Ever" where the ticket in is a bald head. During a week that is heavily focused on women and women's fashion, it was refreshing to see a company and experience catered more towards men and their progression of what it means to be confident.
Target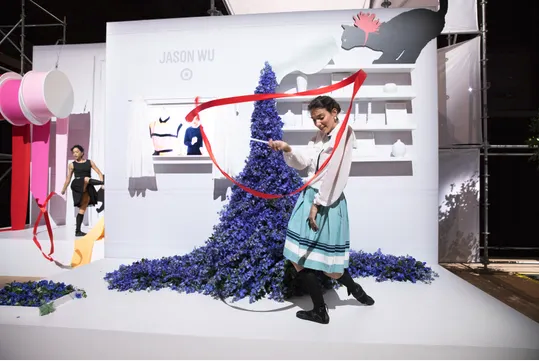 In one of the few NYFW's events open to the public, Target offered guests to join them in an interactive visual experience to celebrate their 20th anniversary of designer collaborations. Complete with ribbon dancers, Instagrammable immersive rooms, and, a pianist, guests were entertained nonstop. Guests were also invited to shop in the pop-up at the end of the experience, offering pieces from several of the collaborations, with more Target-based prices than high-end. Even though Target is for the everyday, it's wild, wacky and exciting open-to-the-public experience would have given even the most exclusive show attendees FOMO.
With Instagram influencers providing a unique and authentic viewpoint of New York Fashion Week all from their iPhones, the fashion world has fully embraced influencer culture. What once was an elite world has opened up to the masses through content creation, and in doing so, non-traditional brands like Cheetos and Target have made their way to Manhattan catwalks.
Want to use influencers for your next fashion-forward campaign? Reach out to learn more.