Instagram Influence Report – Makeup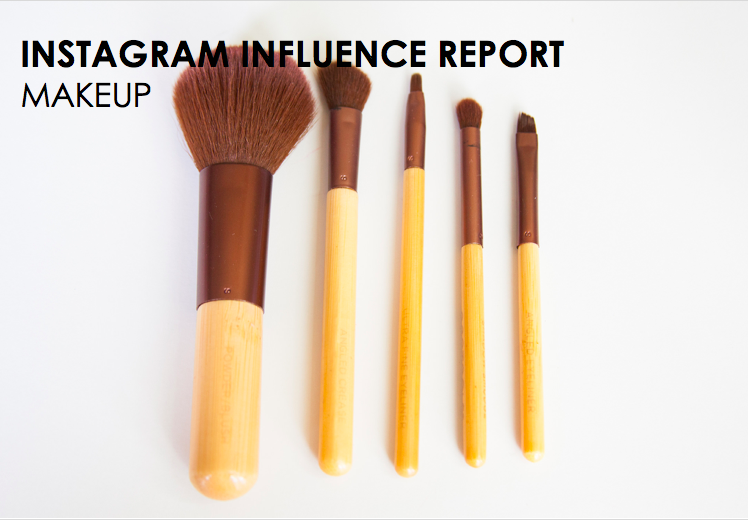 Welcome back to our industry benchmark series, an ongoing research project where we examine the degree of influence brands from various industry categories have on Instagram. This week, we're examining some of social media's top makeup brands. Some key findings:
Anastasia Beverly Hills and Huda Beauty dominate grassroots activity – cult favorites Anastasia Beverly Hills and Huda Beauty were ranked as the top two beauty brands for both the volume of Instagram posts and engagement. The brands' strong connections to influencers Anastasia Soare ("brow" guru to the Kardashians) and social star Huda Kattan have helped drive the two companies' social activity.
EM Cosmetics struggles to return to relevance – Em Cosmetics, the beauty brand launched by L'Oreal in partnership with social media beauty star Michelle Phan has struggled to gain traction after its re-launch in April 2017. The brand sits in the bottom two of all beauty brands for posts, contributors and engagement.
Kylie Cosmetics isn't as big as you might think – Kylie Cosmetics, a beauty line launched by Kardashian star Kylie Jenner, has seen huge success since its launch in 2015. But while brand has done quite well financially, it's not as big on Instagram as one might expect. Kylie Cosmetics only ranks in the top 10 of beauty brands on Instagram.
Want to learn more? Download the full report today to learn which makeup brands are racing ahead of the competition as they look to drive the highest share of voice and overall engagement.