Instagram Influence Report – Luxury Auto Brands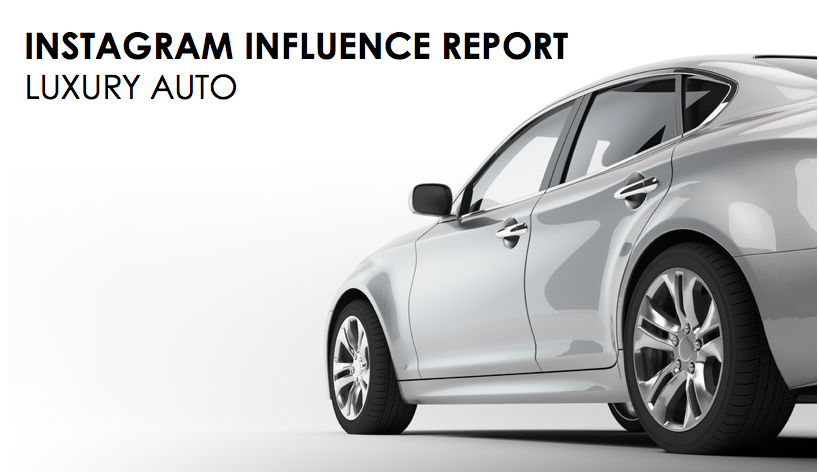 Welcome back to our industry benchmark series, an ongoing research project where we examine the degree of influence brands from various industry categories have with Instagram users. This week, we're examining some of social's top luxury automotive brands.
Some Key Findings:
Luxury auto is about the "haves" and "have nots" – the top six luxury carmakers have a huge Instagram engagement advantage over the rest of the pack. Brands like BMW, Ferrari, Lamborghini, Audi, Porsche and Mercedes all had at least 300% higher Instagram engagements than their next-closest competitor, Bentley.
Tesla's Instagram engagement could use a "boost" – upscale electric carmaker Tesla may have a cult following, but it hasn't been quite as successful with Instagram users. Tesla ranked in the bottom three for the number of Instagram posts and Instagram engagements. It's possible the company's recent challenges with its Model 3 are playing into fans' current enthusiasm levels.
BMW and Mercedes have grass roots support – luxury brands BMW and Mercedes had a higher number of Instagram posts and contributors than all the other luxury auto companies studied. This likely reflects the high degree of passion for the two cars among the brands' owners.
Download the full report today to learn which luxury brands are racing ahead of the competition as they attempt to drive the highest share of voice and overall engagement.