Comedians and media have always been great companions, whether they're appearing in movies, TV shows, or even in advertising. But thanks to the rapid rise of social media, a new class of digital-focused comedians is making a name for themselves, creating "bite-size" comedy content for platforms like YouTube, Snapchat, Instagram, Twitter and Facebook. It's not just the followers of these increasingly popular comedy creators that are tuning in either: increasingly, these comedy creators are getting recognition from some of the world's biggest entertainment companies and advertisers as they are cast in a wide range of TV shows, films and, most importantly, sponsored content opportunities.
Today, we'll take a closer look at why comedy is an increasingly popular topic for brands focusing on influencer marketing, and examine a selection of the top creators producing comedy-themed content. We'll finish by investigating some opportunities for all brands to incorporate comedy-themed content into their own influencer campaigns.
Why is comedy a great fit for influencer campaigns?
While there's no single reason comedy has gotten more popular with brands running influencer campaigns, there's a number of contributing factors. Perhaps the most important reason is the changing nature of media consumption habits among the millennial consumer base and their younger teenage peers, "Generation Z." Whereas previous generations grew up watching their favorite comedians on TV or in movies, today's audience has been raised on a steady diet of online content on sites like YouTube.
It's probably no surprise then that this younger group also prefers the native comedian stars from these platforms. One Variety study of the most-influential stars among teenagers aged 13 to 18 found that YouTube stars beat out traditional "Hollywood" stars in a ranked list of their favorite celebrities. This preference for online comedians among consumers is pushing more advertisers experiment with these online stars as well.
Another factor is the rise of comedian creators is their versatility. Whereas a blogger who focuses on a topic like fitness or fashion has a dedicated audience that's mostly interested in one topic, fans of today's comedian creators have a much more diverse demographic profiles and interests. In other words, more brands across a range of industries can incorporate comedy-themed content into sponsored posts.
In addition, the content posted by many comedy creators can also help transcend language barriers as well. "To me comedy is an international language," said Nessa Varez, a comedy creator, in a recent interview about the category. This is great news for a mass-market brands or any brand hoping to reach a wide audience.
Who are some of the top comedy creators?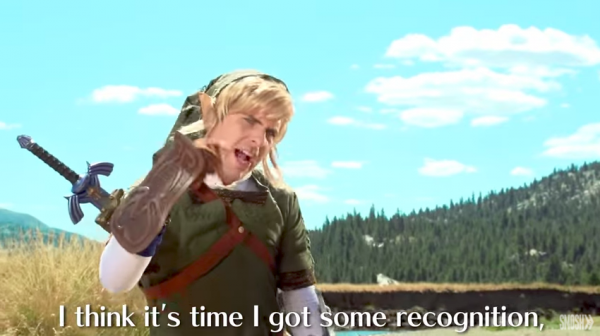 We took a closer look at Captiv8's creator insights tool to identify some of the personalities with the biggest reach on various social platforms. While there's an endless number of comedy-themed creators to choose from, here's a few highlights based on their overall fan reach.
Smosh (Total Reach: 36 million): The comedy duo of Ian Andrew Hecox and Anthony Padilla (aka Smosh) has slowly but surely built a huge following of more than 22 million on YouTube thanks to a fun-filled collection of humorous skits around a range of topics (see the image above). Over the years, the pair have also expanded their work to other platforms including Facebook, Twitter, and Instagram as well.
Logan Paul (Total Reach: 35 million): The 20-something comedy phenom Logan Paul has quickly risen through the social media creator ranks, building huge audiences on both Facebook and Instagram. His high-energy personality and personable demeanor have also helped earned him a slew of traditional film roles and sponsored content partnerships.
Lele Pons (Total Reach: 28 million): Venezuelan-born Lele Pons has collected a huge following on Instagram, where her laugh-out-loud humor and love of Latin music regularly collections millions of likes.
Opportunities for brands with comedy creators
Clearly comedy is a growing area of opportunity for influencer marketing efforts. But what are some tips and tactics that savvy marketers can use to make the most of comedy creators in their next sponsored campaign? Here are a few strategies pulled from some recent comedy-themed influencer programs.
Cut through the "noise" of competing ads: Consumers are exposed to dozens, if not hundreds, of advertising messages each day. The benefit of partnering with a comedy creator is that they can bring their creative muscle to bear, designing sponsored content that can more easily get consumers' attention in a crowded environment. It's exactly the approach taken by Jack in the Box, who teamed up with comedy songwriter Colleen Evans (aka Miranda Sings) for this hilarious romantic song praising the company's "Buttery Jack" burger. To date the tribute song has collected more than 1.9 million views.
Try something unexpected: While the logical approach with influencer marketing is to try and find the points of connection between the brand and influencer, sometimes the ads are even more compelling and shareable when they don't make total sense.Some of the best comedy succeeds through absurdity, pairing unrelated items and ideas to create unexpected situations. Dr. Pepper's "Pick Your Pepper" campaign promoting the brand's new custom labels used this nonsensical "unique-ness" as a key selling point, allowing comedy creators like David Lopez to use the product in several wacky scenarios. It's not a traditional soda commercial, and that's exactly the point: Lopez's content collected 196,000 views on YouTube and more than 25,000 likes on Instagram.
Use humor to disarm "skeptical" consumers: Some product categories require more persuasion before consumers are willing to drop their hard-earned dollars. One example of this is hair-care products for men, a category traditionally dominated by female-focused marketing content. The male-oriented personal care brand AXE was able to break free of these gender labels using an influencer campaign featuring social comedy stars like Rudy Mancuso, who made it OK for men to laugh about their hair and take the product less seriously.
As you can see, comedy-themed social content is a perfect opportunity to connect your brand's message with a younger digital-savvy audience that's known for playing "hard to get." Want to explore the latest insights into the growing world of comedy-themed creator campaigns? Get in touch with the Captiv8 team today.