Tips on Using Influencer Content to Boost Commerce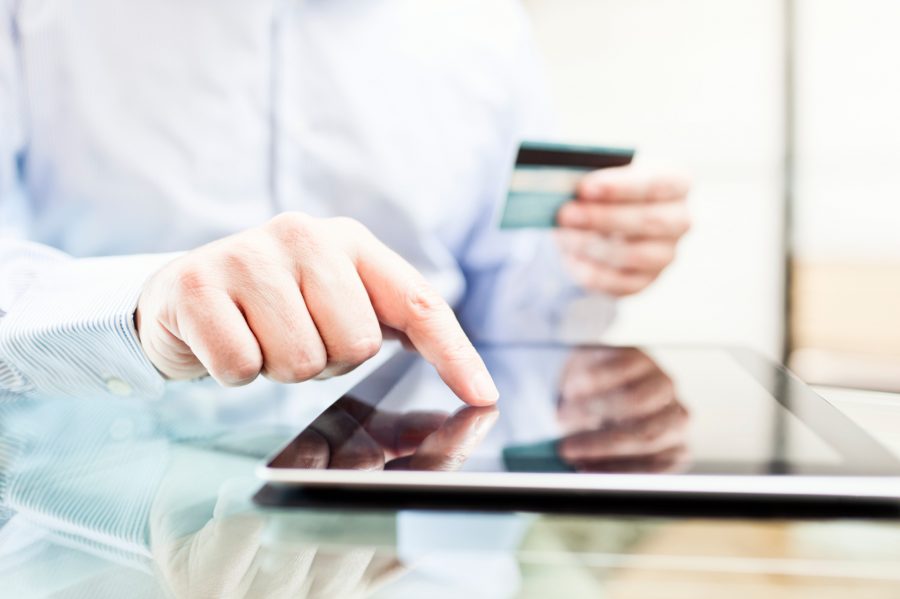 There's no doubt that organic online content, is becoming more important to consumers' buying decisions. A 2016 report from eMarketer noted that 43% of internet users relied on word of mouth as their main reason for purchasing a product in-store. It's another sign of the growing importance of using marketing strategies, like creators, to produce content to help drive e-commerce goals. If your brand is looking for ways to place commerce even more front and center in its next online marketing campaign, here are some tips to help take your online sales efforts to the next level.
Pick the right creators: Not every creator who produces content for brands is going to be effective at helping produce sales. Factors like the creator's audience demographics, the audience's engagement with their content, their chosen area of subject expertise are all factors in their success. Use a tool like Captiv8's insights platform to take a more granular look at creator audience details like age, income, gender, and geographic distribution of followers. It's also worth matching the creator's subject expertise to your campaign.
Listen to your community: It's important for marketers to understand their social audience and leverage conversations to improve their community and even, their products. Using a tool that allows brands to listen to your audience, like Captiv8's insights platform, can make the process so much easier. You can watch hashtags related to your brand and to competitors, to make sure you are capturing everything…positive or negative! While listening is crucial, it's just the first step. Take action on those conversations to help drive conversions. If you create a competitive tracker, you can jump in on opportunities lost by competitors. For example, you might come across a competitors' disgruntled customer unsatisfied with a product or purchase experience…take that as an opportunity to engage and even provide a discount code or free shipping to sweeten the deal.
Build a network of advocates: All too often, agencies and brands that partner with creators build the partnerships on a one-off basis. But given the extended lead time of many consumers' online purchases, it can be helpful to develop ongoing relationships. There are two benefits to building a network of influential advocates. One is the ability to be more organic and authentic with tactics like product placement, which no longer need to be a "hard sell" in each post. The second is the power of numbers. The more people that are advocating on your brand's behalf consistently, the better the potential impact on sales.
Utilize discount codes and coupons: The common mantra of the business world is "you can't manage what you can't measure." Discount codes are the perfect tactic to pair with online content and creator campaigns. Doing so makes it easier for marketers to track the success of individual campaigns and determine the performance of different content approaches and creators on their conversions. It's also a great way to incentive purchases. This approach has been used in the beauty "vlogger" community to great success.
Test out Instagram's built-in commerce tools: Instagram has been one of the biggest success stories in the influencer marketing world, and many commerce-focused brands are already using the platform to engage their customers. One way marketers can take their online sales efforts to the next level on Instagram is by using the company's ad platform, which provides a number of options to promote offers to followers.
Focus on customer service: It's easy for marketers to focus their online activity around promoting sales. But an equally important, if often neglected, activity is customer service. The key to building ongoing relationships with customers is making sure they're satisfied with their purchase. If a customer posts about a problem on your brand's social media presence, make sure to actively engage them, be transparent, and attempt to solve the problem with a solution or an incentive like a discount code. For example, you might run across a customer who wants to make a purchase but the item is out of stock…take that opportunity to reach out with an offer to discount the purchase if they come back to buy once the item is back in stock.
Ecommerce is becoming a bigger part of consumers' online activity. That's why it's more important than ever that marketers think about ways to use their content marketing efforts to help boost sales. Setting up the right content strategy, whether it's with a creator or utilizing audience insights, can help pay dividends in the future. Say hello to the Captiv8 team today to learn how you can optimize your own content strategy to boost sales.