4 Tips To Create Successful Product Reviews on Youtube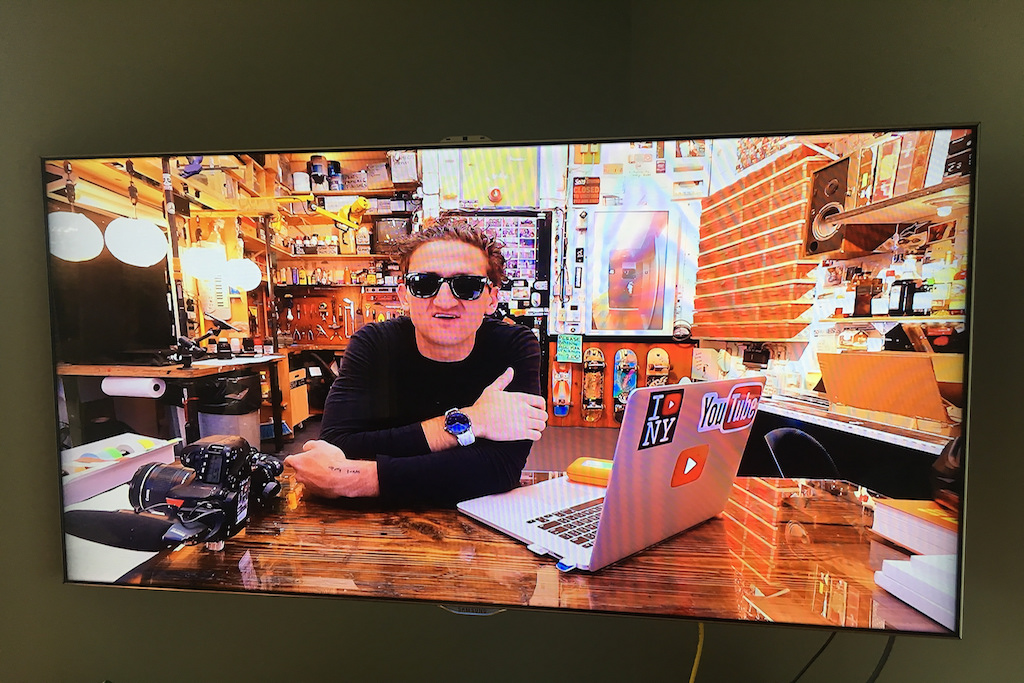 Product reviews are big business on YouTube. Not only are more brands partnering with YouTube creators to show off their latest wares, they can also be highly effective. One recent study found that more than 90% of millennials between the ages of 14-18 watch product reviews on YouTube. And product reviews aren't just for cosmetics and tech gadgets anymore. These days, even carmakers like Nissan are trying to tap into the phenomenon, as the automotive brand did for the release of its 2016 electric vehicle, the Leaf. What kind of engagement can product reviews get? And what tips should brands use as they think about creating such videos?
What kind of performance can brands expect when partnering with one of these top-tier creators? Using Captiv8's own social analytics tool, we took a closer look at the performance for two of the bigger names in the product review space right now, Marques Brownlee (aka MKBHD) and Casey Neistat, over the past month. While Casey has a bigger audience than Marques, (6.68 million versus 4.3 million), Marques also has an audience that is equally "active," meaning the proportion of his followers actively engage with his posts by leaving comments (20% of both creators' audience was active). Casey wins out for engagement however, with a whopping 19 million likes and comments in the past month. It's worth noting that not all of Casey's posts are product related, so this number may be slightly skewed. That also makes the more than 6.8 million likes and comments accrued by Marques, a dedicated YouTube product reviewer, all the more impressive.
Now that we know what the typical stats look like from a top-tier YouTube creator, what best practices can brands use when figuring out how to partner with a YouTube vlogger for a product review campaign? Here are a few ideas:
Don't limit outreach to just product reviewers in your category: Don't limit your search for a YouTube partner to just those creators that do formal reviews. Literally anyone who talks about relevant topics could be appropriate. This is especially important to keep in mind that top YouTube stars like Casey Neistat are literally deluged with free products every month, making it difficult to stand out. Ultimately a YouTuber with a smaller following that's a better fit may be a better match.
Make the right pitch: It's tempting when starting out with YouTube to try and approach it like a typical marketing relationship, where advertisers can control the relationship and dictate the terms of the message. But YouTube thrives on the unfiltered personalities and opinions of its stars. The best product review campaigns offer free stuff to creators and don't obligate the recipient to review it. That's a gamble, no doubt, but the results when it works are usually worth the effort.
Don't expect the reviewer to use the product as intended: Following the point above, you don't always get what you expect with YouTube reviews. Casey has a habit of breaking and destroying the products he reviews, and unless you're explicit about it, it's possible your product could end up being a "prop" in the creator's own videos rather than the center of attention.
Make your campaign measurable: In the wild world of YouTube product reviews, finding a way of tracking success is key. One way to do this is by sharing custom tracking links with each influencer. That way when the campaign launches, you'll know exactly who was most effective at driving traffic back to your product.
How can you find the right YouTube influencer to review your next product? Captiv8's powerful suite of social analytics tools offers all the right insights to simply your decision-making. Sign up for a free trial today.