Happy 2016! Who doesn't kick off January 1 with a good ol' promise to yourself (and to your followers) with what will change in the New Year? Whether it's a gym membership, a promise to reconnect with those that matter most or to keep up that hustle…thousands of people went on Instagram in the past two weeks to share their #resolution for 2016.
We took a look at our data to see just what Millennial's are promising…
Fitness is Top of Mind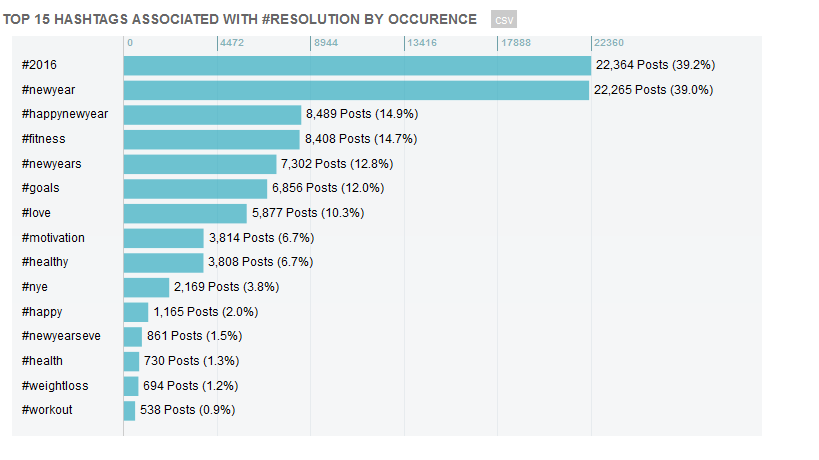 Not surprising, #fitness is at the top of the list and health related hashtags (#healthy, #health, #weightloss and #workout) take 5 of the Top 15 spots, showing the majority of posters are promising a healthier lifestyle in the New Year.
Creators Lead the Pack
When looking at the most engaging #resolution posts for New Year's 2015 (below), it's clear that brands had the most impact with 7 of the top 10 posts from corporate accounts.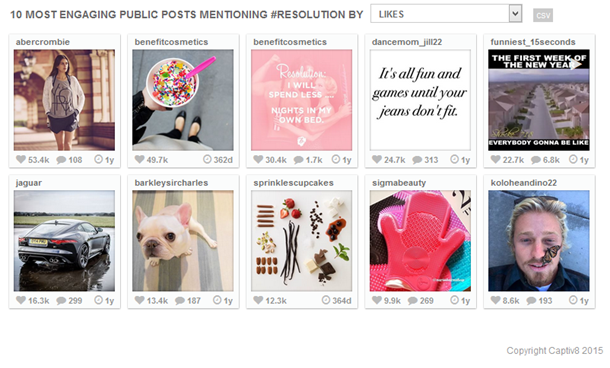 This year Creators have taken over, holding 8 out of the top 10 most engaging posts spots. While we are seeing a lot of corporate accounts successfully engaging with their consumers through Instagram, Creators have really leveraged the platform to connect with their audience and generate a whole new level of engagement.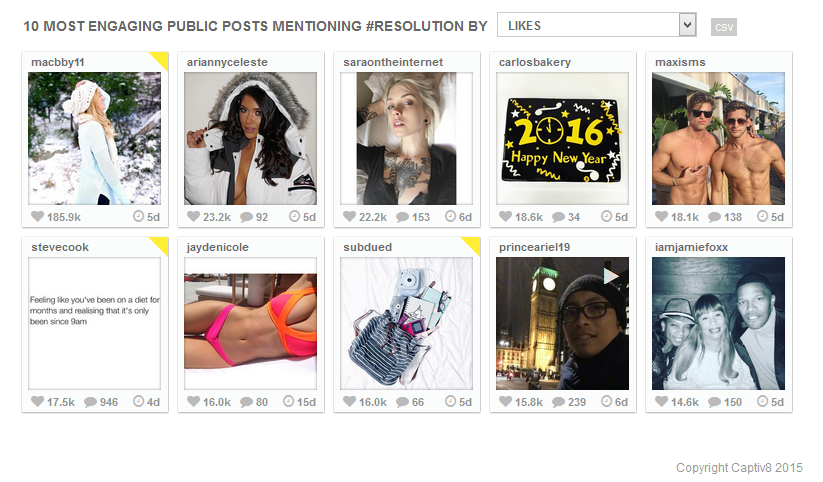 For more data on trending hashtags or to see your own audience metrics, sign up for a free demo!