LinkedIn Top Voices and Drivers of Thought Leadership in Influencer Marketing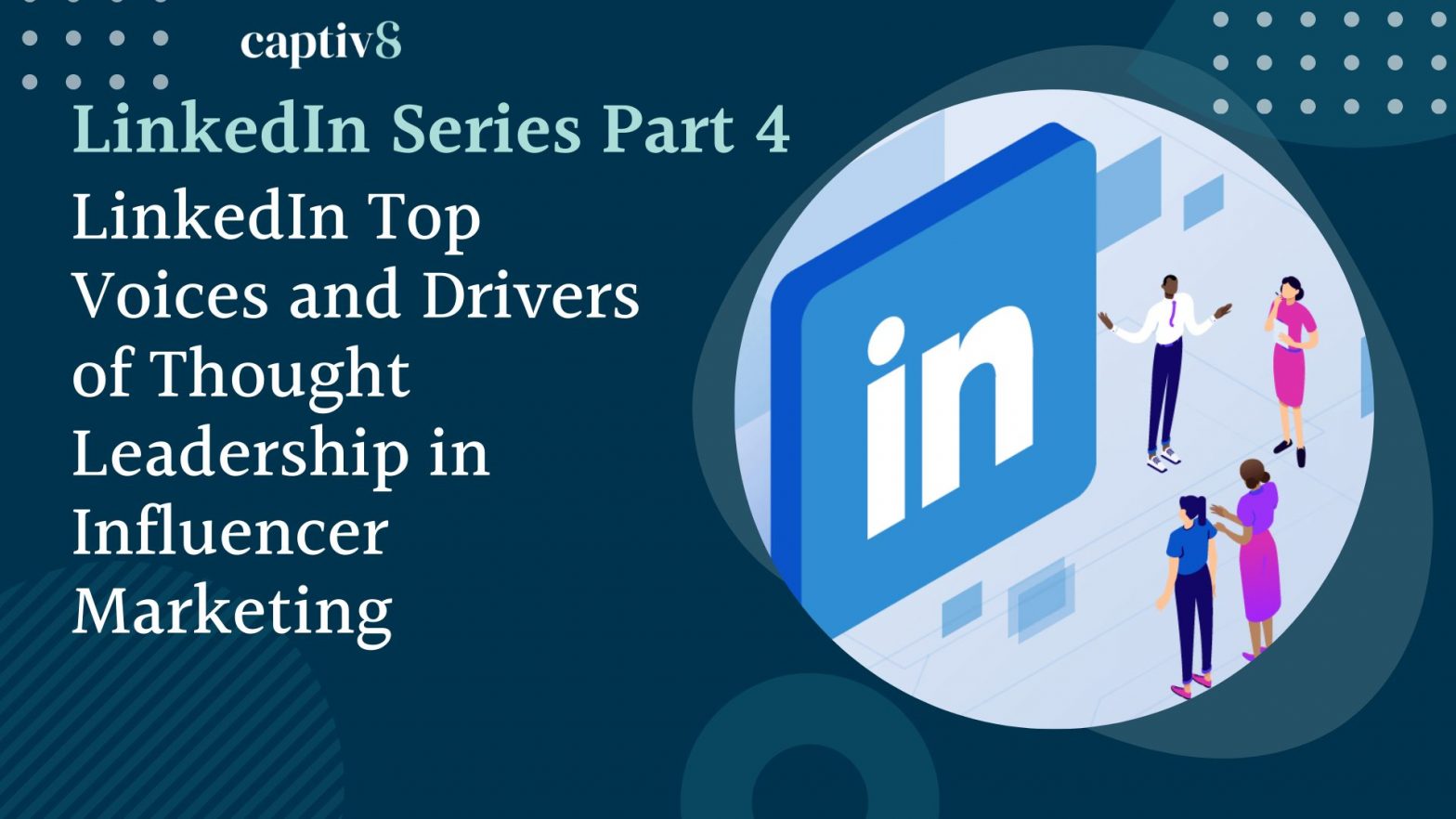 With the rise of LinkedIn Creator mode, many individuals have garnered a strong following and dominate the discussion regarding influencer marketing and brand strategy on LinkedIn. Check out some of the top voices and drivers of thought leadership in the dialogue surrounding influencer marketing on LinkedIn!
Tim Denning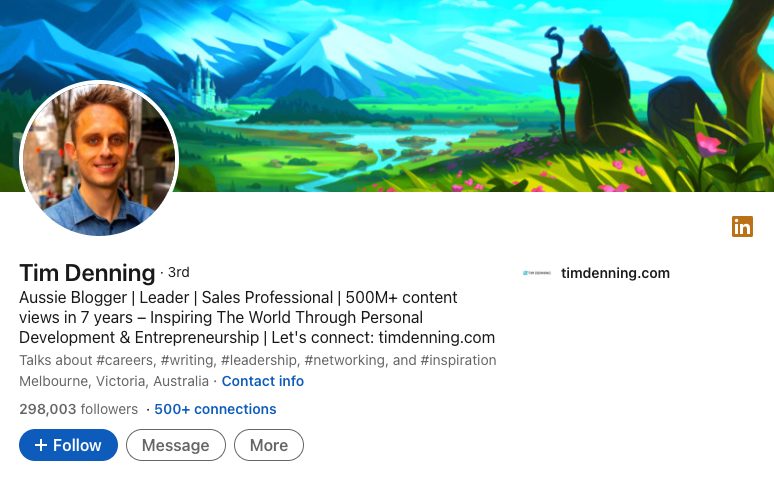 Aussie Blogger | Leader | Sales Professional
Followers: 298,003
Tim speaks on the importance of adapting to the new career trends in our society and demonstrating skills in growing industries such as digital marketing and social media. His profile features many courses and resources on how to master the art of social media
Michelle Williams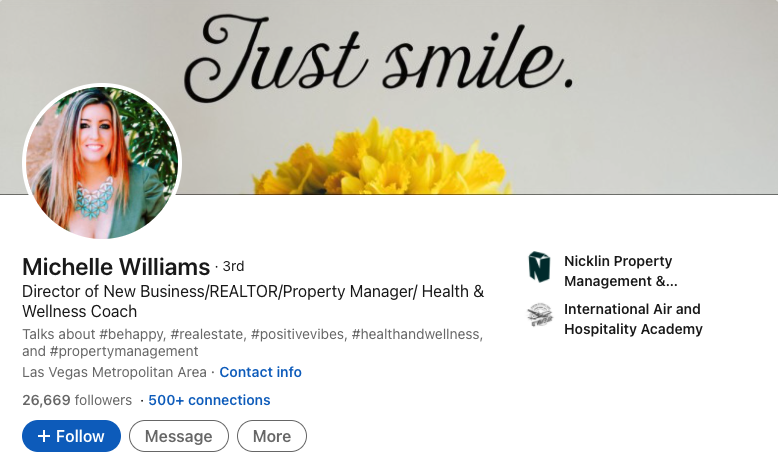 Director of New Business/REALTOR/Property Manager/ Health & Wellness Coach
Followers: 26,669
Michelle advocates for the importance of authenticity on social media as well as the expansive possibilities the platforms can have if correctly utilized to share positive messages. Her content highlights her experience navigating the LinkedIn creator community while marketing for her brand.
Joshua B. Lee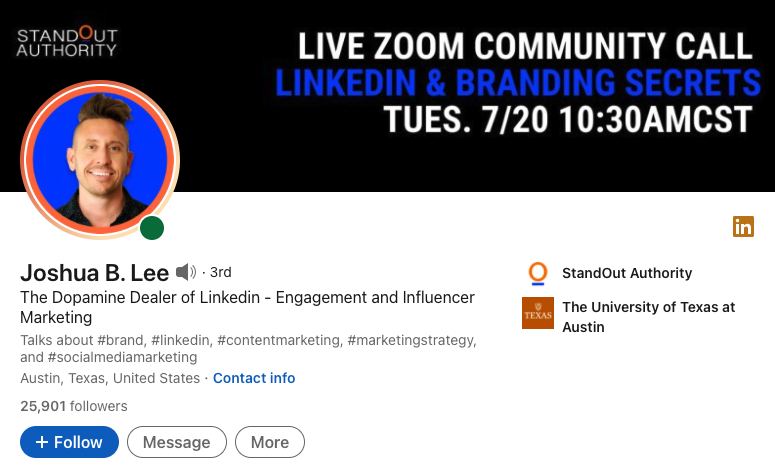 The Dopamine Dealer of Linkedin – Engagement and Influencer Marketing
Followers: 25,901
Joshua avidly shares his experiences in brand strategy and influencer marketing, emphasizing the power of LinkedIn as a social network for business professionals. Noting its 758M + global users, Joshua discusses how LinkedIn can be used to connect with influencers while building a loyal following for your own brand.
Kelley Knott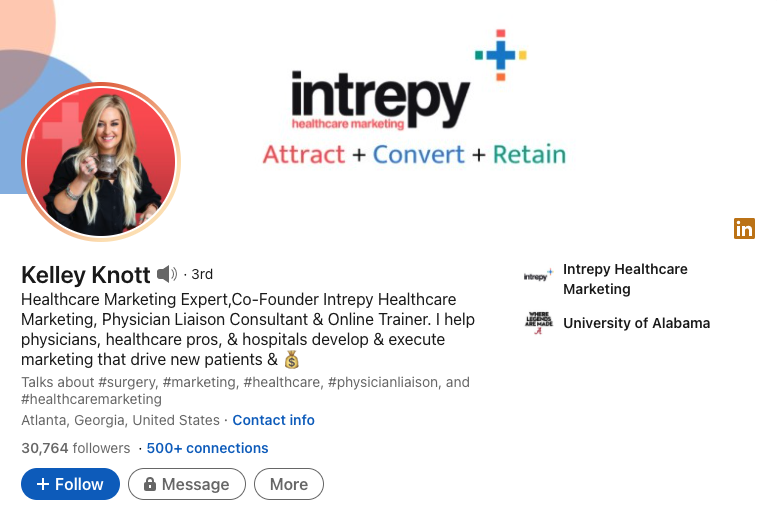 Healthcare Marketing Expert | Co-Founder Intrepy Healthcare Marketing
Followers: 30,764
Kelley uses her platform to discuss her experiences transitioning into the marketing industry, providing advice on a wide array of digital marketing strategies on LinkedIn, traditional web content, and other social media platforms alike.
Thomas Helfrich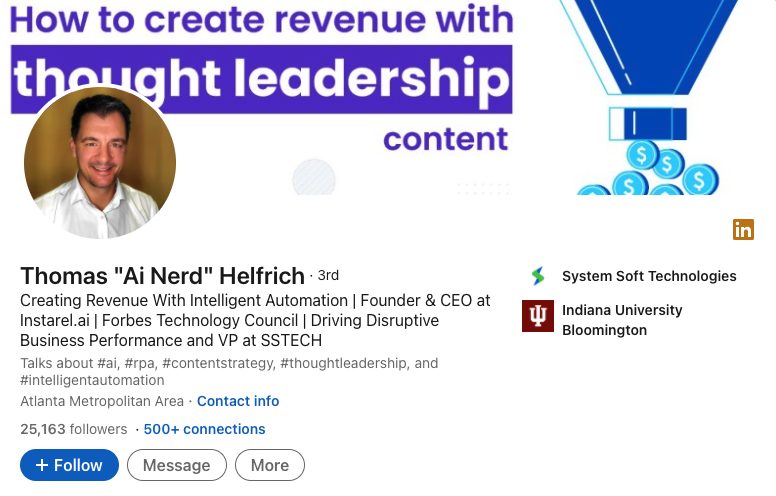 Forbes Technology Council | AI Innovation | Intelligent Automation Leader
Followers: 25,163
Thomas argues that, despite the rise of short-form video content, blogging and written content on social media platforms such as LinkedIn remain a relevant source of organic media. He posits that posting frequently on LinkedIn can highlight your area of expertise, reflect a brand's innovative mindset, and build stronger customer relationships and loyalty.
Conclusion
Whether they are business leaders within the industry or individuals with personal experience in influencer marketing, these LinkedIn top voices have greatly impacted the dialogue regarding influencer marketing on the platform. If you enjoyed part 4 of our 5 part series on LinkedIn Influencer Marketing, make sure to check out the next post regarding the top guidelines for brands looking to improve their LinkedIn Strategy. Interested in developing your following like the LinkedIn top voices? Visit Captiv8.io for more info!