How to Find Creators Using Follower Counts or Posts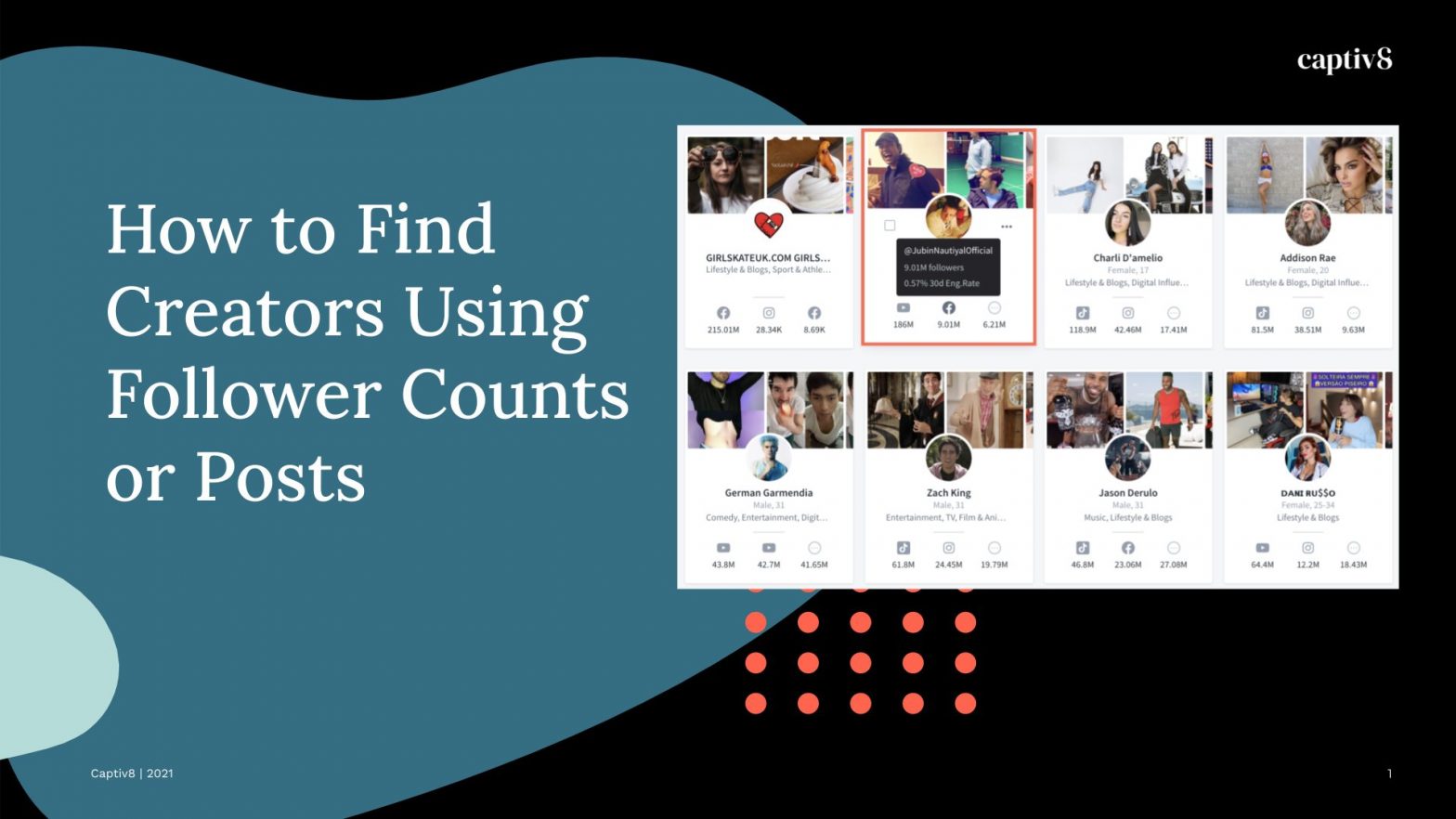 Whether you're just getting started or have been actively running influencer campaigns, it's never a bad time to test new creators through different channels to expand your reach and engagements with your target audience. We are excited to announce that the latest enhancements to our Creator Discovery tools allow marketers and agencies to find new creators with more advanced filters and keyword search for both creators and posts. Narrowing down our database of 10 million creators to show the ones most relevant to your business has never been easier.
To perform a new search for creators try any of the following new features. We allow marketers to find new creators based on the influencer attributes, content posts, and/or audience.
Test Mega or Micro Influencers
Based on your creator strategy, you can filter creators by their follower count on each channel. For mega influencers you can input a minimum follower count to capture the influencers with the most followers. Alternatively, if you're looking to activate more micro influencers, you can cap the follower count with a maximum follower count, and refine the creator results for each channel you wish to execute a campaign on.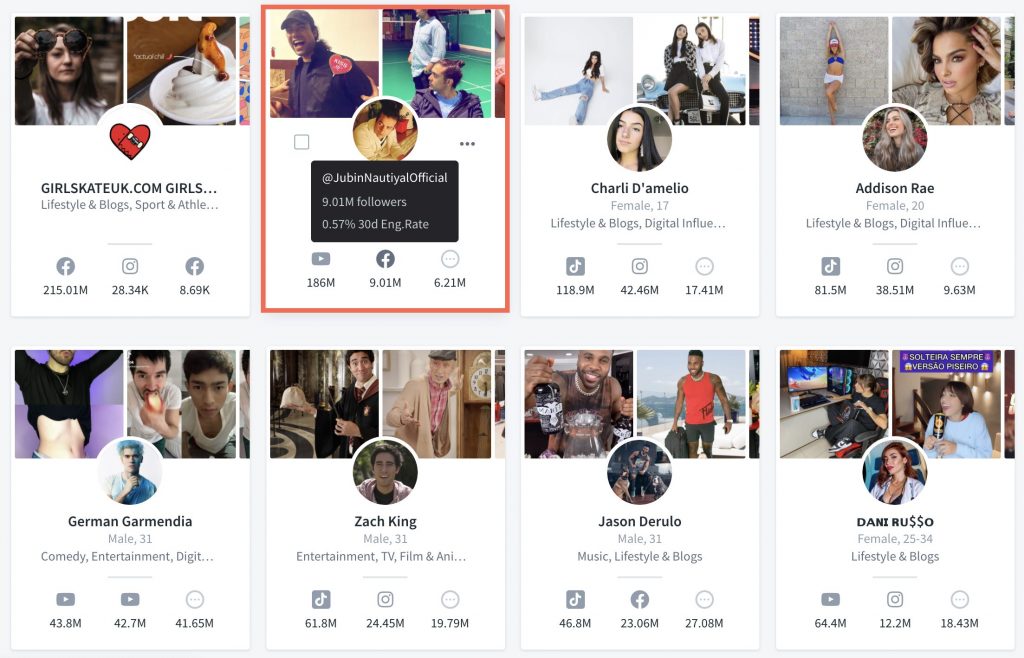 Evaluate the Top 10 Creator Posts from Filtered Results
When using content filters to find relevant creators, you can see their top 10 related posts within the creator tiles. This allows for a faster and more seamless way to evaluate a creator's relevancy for your campaign. In the below example, we are reviewing creators that post about lifestyle and have up to 10 million followers.
Search for Posts and Creators using Keywords
Our global post search now allows you to layer in and exclude keywords to discover relevant creators. You will not only see the top 10 most relevant posts related to your keywords, but also see how many total posts the creator has that matches your query. In the below example, I performed a keyword search for posts that included yoga class, teachers, or positions, but wanted to exclude mats as that is a popular term that is less relevant to my campaign.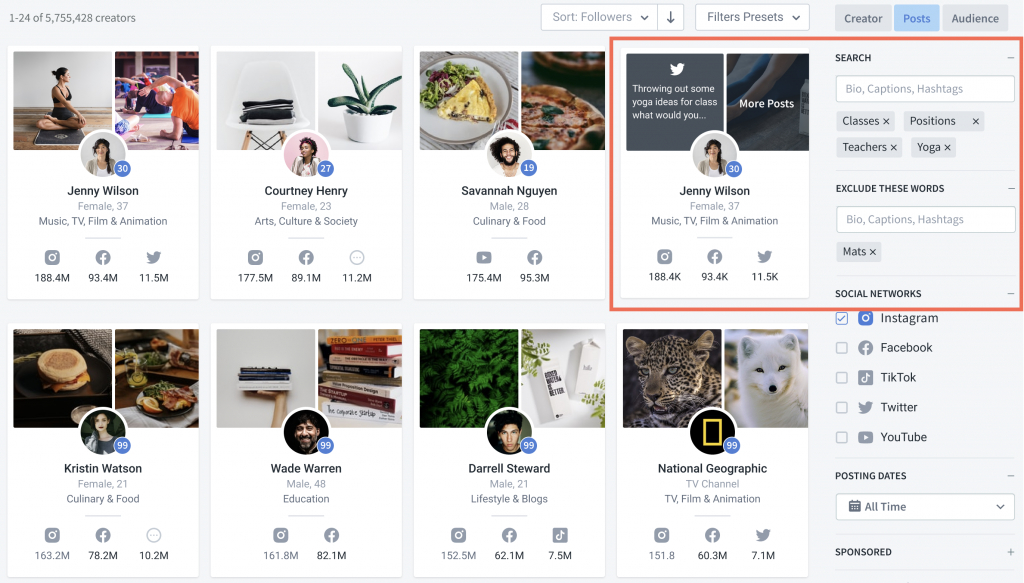 Want to Give it a Try?
These features, in addition to our full suite of discovery tools like audience relevance scoring, brand safety, talent lists, lookalike creators, and more, are now available for customers who have access to Captiv8 Discovery. For more information on how to use the Captiv8 platform to discover creators, please get in touch with a specialist today.