Top Branded Content in Influencer Marketing- July Edition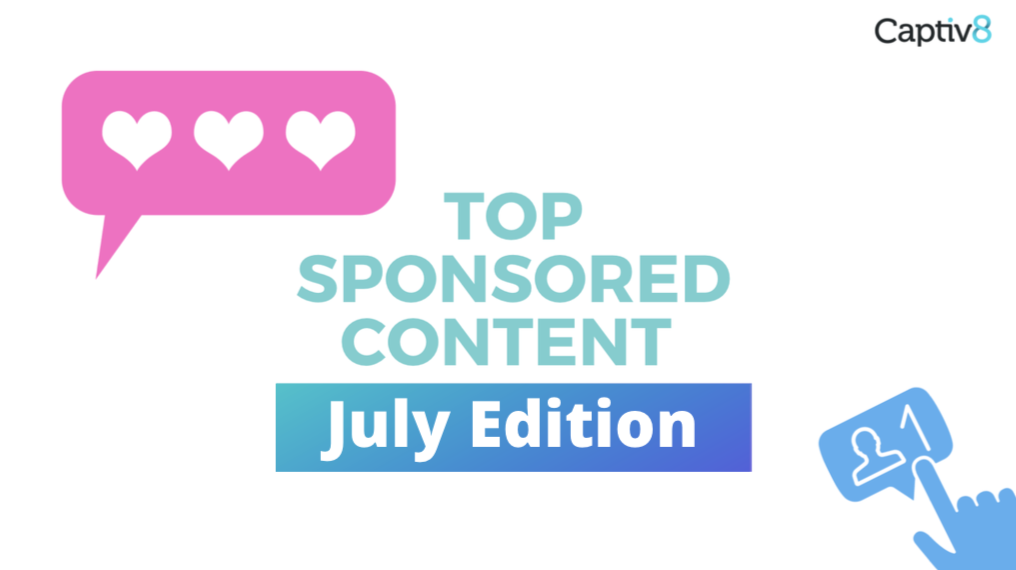 July was no stranger to branded content, in efforts to ramp up summer recipes and gear up for back to school season. While creators are still at home quarantining, the content they produced has no shortage of both creativity and quality.

Charli D'Amelio for Hollister
Hollister didn't hold back for the first of its back to school campaign, leveraging two of the biggest stars on TikTok, Charli and Dixie D'Amelio. The sister duo, dubbed as jeanolgoists also created a branded hashtag challenge dance for the brand, #MoreHappyDenimDance showing off comfort and joy from slipping into their favorite pair of Hollister jeans. The original song has been used in 37,800 and Charli's post garnered an impressive 7% engagement rate.

Thefeedfeed for Bravo
What better way to advertise for a top culinary show than with a mega food influencer? Thefeedfeed created a stop-motion video that showcased a classic recipe for Tiramisu, a dessert that one of the chefs made on the show. It was the perfect blend of creative concepts done in an easy-to-watch format.

Natc for Franzia
We've said it before, and we'll say it again, memes are king! This hilarious video riffs off the types of people that are likely following Not Another True Crime podcast, and in doing so, allows for high shareability (think friends tagging friends). At home-friendly with impeccable product placement, this piece of branded content was not only hilarious but extremely thoughtful.

Arielle Vandenberg for BareMinerals
This video is a great example of incorporating product all throughout the video without it seeming inauthentic or ad-like. It reads as a typical commercial but then Arielle humanizes the storyline with quirky and funny ways to reap all of the benefits from the long life herb used in the product.

Danny Amendola for Nerf
This hilarious video is sure to get the tune stuck in your head after watching. The key to success with this example of influencer marketing branded content is a high-quality piece of content. While the video is longer-form and lives in IGTV, they keep it super-engaging all the way through and parody football practices with nerf guns, maintaining the humor from start to finish.

Adam Martinez for Truly Beauty
This one didn't quite make the cut for July's content, but it sure does earn its honorary mention title. This post with a nearly 17% engagement rate, leverages one of TikTok's most popular creator, Adam Martinez, better known as Adam Ray Okay, with 6.5 million followers on the app. The key to success here was simple: allowing the influencer to have complete creative freedom. The partnership was a great fit by allowing Adam to play his character Rosa and incorporate the product in a way that doesn't feel forced.

Learn the ins and outs of what makes influencer marketing branded content so successful. Speak with our team of experts.