Top Sponsored Content – May Edition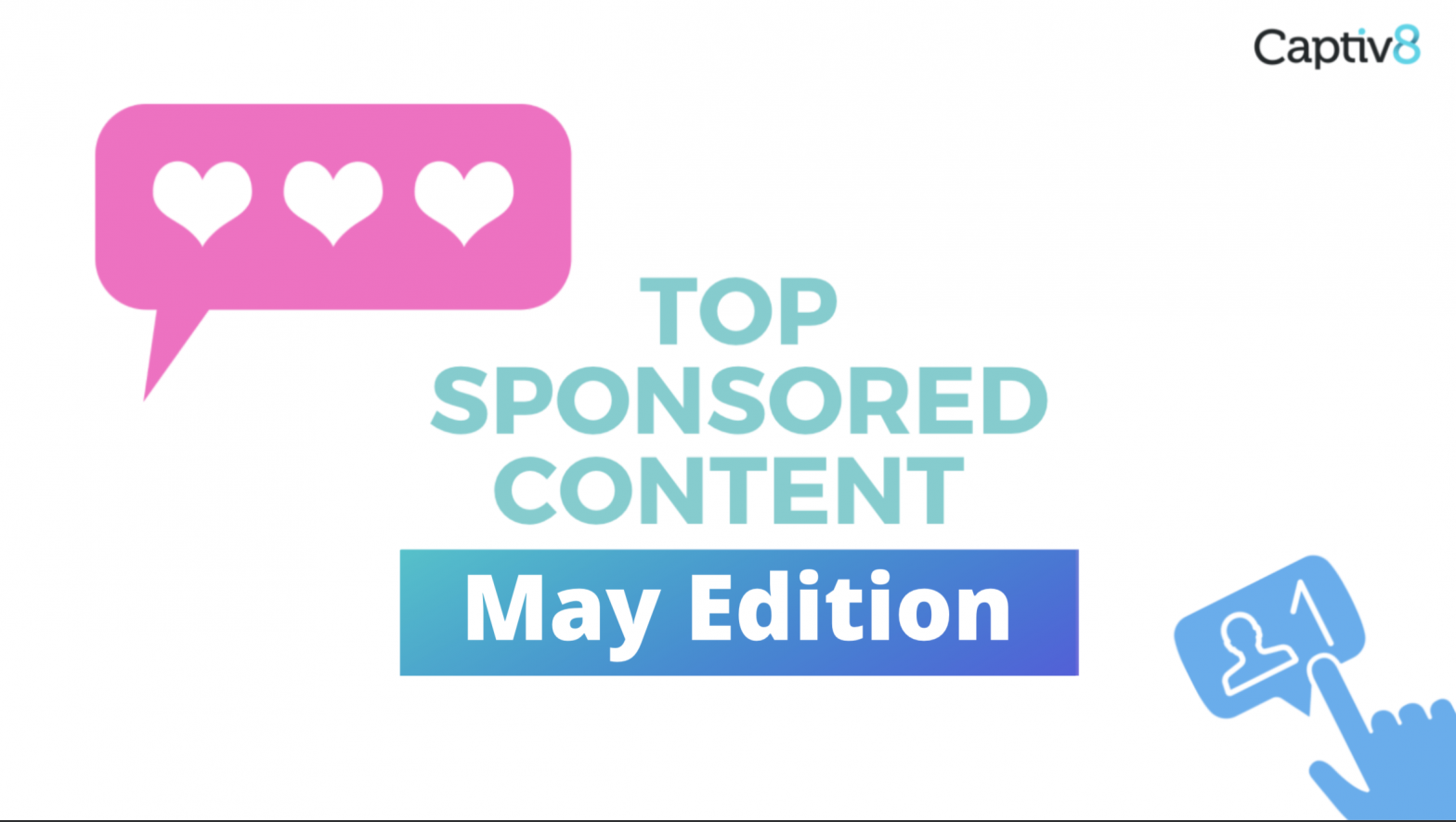 This May we have seen creativity skyrocket in terms of concepts, variety of influencers and platforms. Here is the monthly rundown of the best sponsored content for May:
@newt for Chipotle

Chipotle, the long-term veteran of TikTok campaigns, is back again; this time it's with a slew of influencers showcasing their unique #chipotlehacks using the new feature on the Chipotle app which makes customization a breeze! The key to success here was that Chipotle had already had a reputation of having several hacks to their menu. Knowing this, they capitalized on the trend and also found a way to promote a new app feature as well, all on the best platform for this, TikTok, which is notorious for showing unorthodox tips and gaining virality. This post specifically, garnered an amazing 17% engagement rate, a testament to the success of this campaign.
Erin Sullivan for Honda

This piece of sponsored content takes creativity to a new level. While advertising getting outdoors right now is probably a little tone-deaf it doesn't mean that your influencer campaigns have to fall flat! This is the perfect example of how it is possible to adjust messaging and creative concepts. Judging by the fact that this post garnered a super-impressive 13.5% engagement rate, we'd say adjusting creative concepts can be a huge win!

Addison Rae Easterling for Daniel Wellington
This campaign leverages one of TikTok's biggest stars across both Instagram and TikTok! The post on IG garnered an impressive 13.6% engagement rate, not an easy feat for a creator with over 17 million followers! This campaign also shows how effective it can be to leverage influencers across multiple platforms as well as how to tailor content for different platforms.

Lola Tash & Nicole Argiris for Franzia
We've said it once and we'll say it again, memes are part of a winning strategy. We could all use a good meme-induced laugh right now, so bonus points if it related to quarantine struggles. The key to success here was a perfect brand-creator match up; everyone is drinking wine in quarantine right now, and what better way to promote/ poke fun at our habits than with a meme!
Stauffer Family for Warner Brothers

Yes, you can advertise children's products or entertainment on family-run accounts, but running them through kidfluencers themselves just makes it that much more hilarious, adorable and unfiltered. With subtitles for those who don't watch with sound, a cute fort and candy, these kids nailed it.
Ready to create your own awesome influencer campaign? Let us help!