Top 100 Fastest Growing: Creators and Brands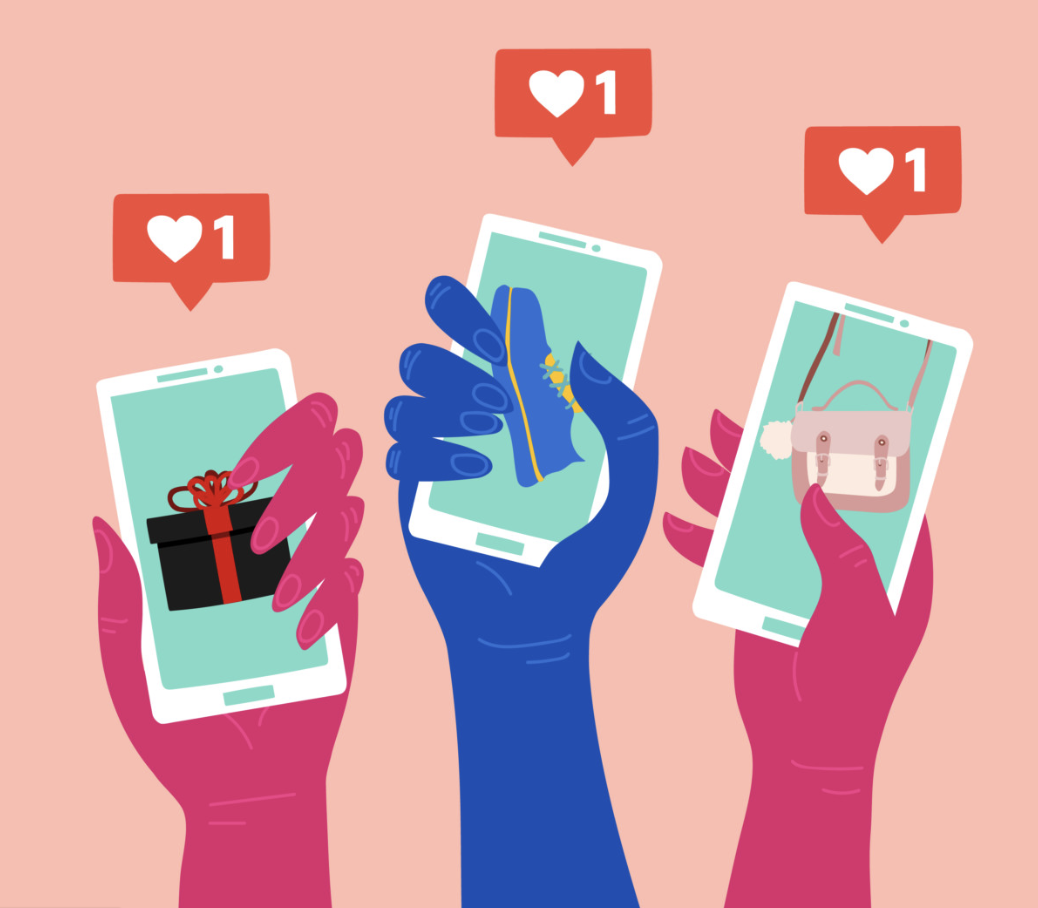 We've put together a list of the fastest growing brands and creators for the month of February. From Fortune 500 companies to growing DTCs– read on to find out which brands killed it with branded content for February.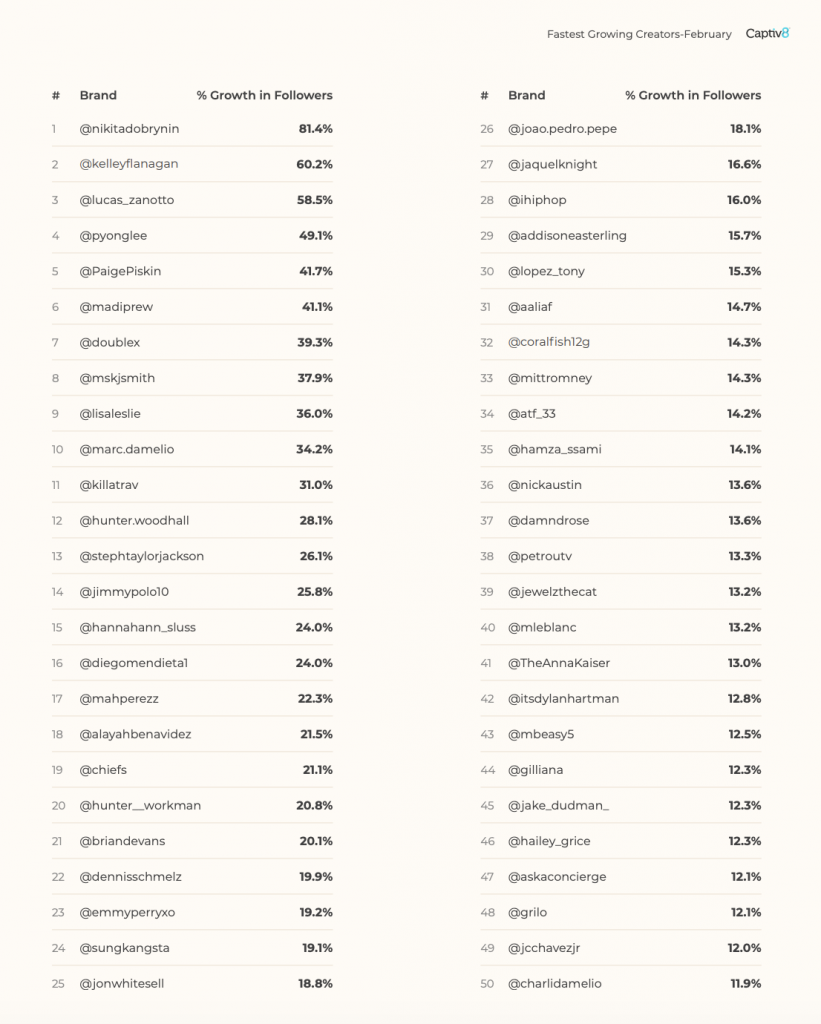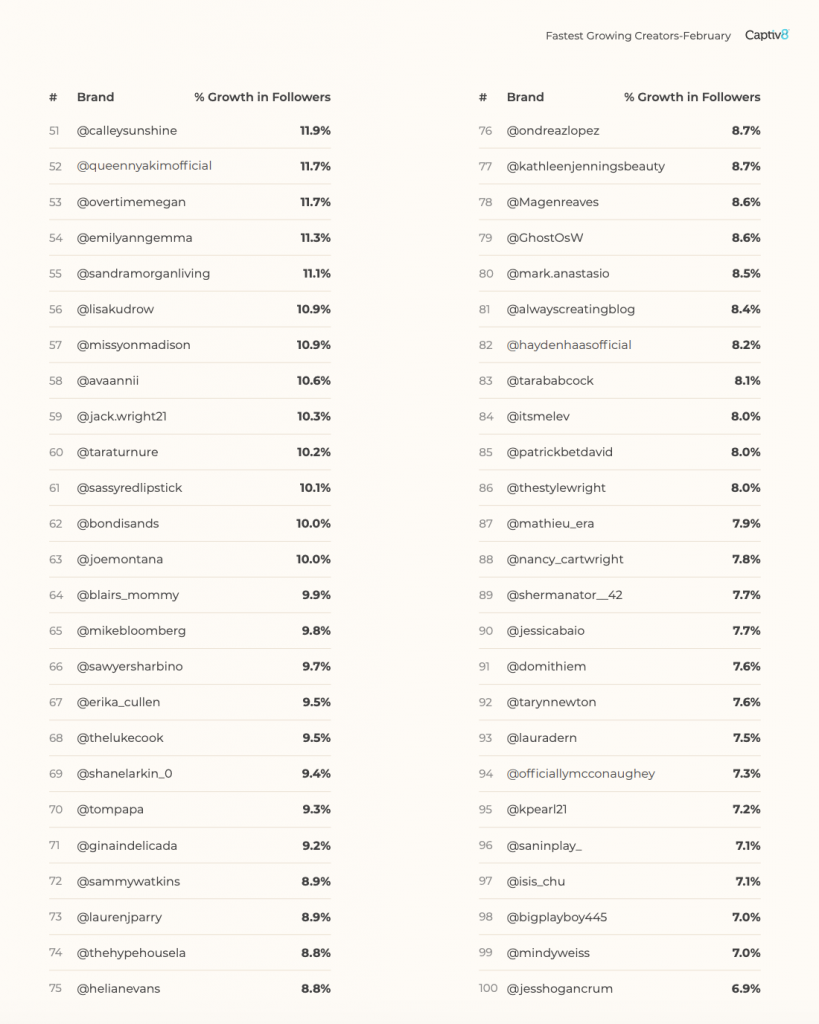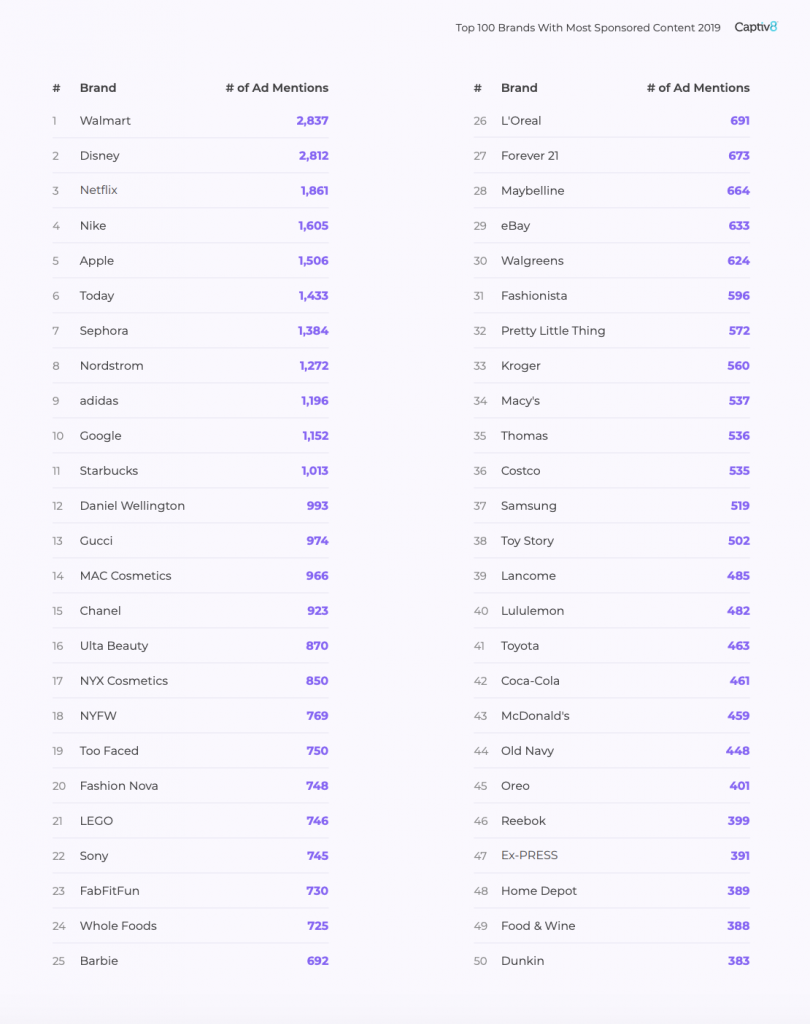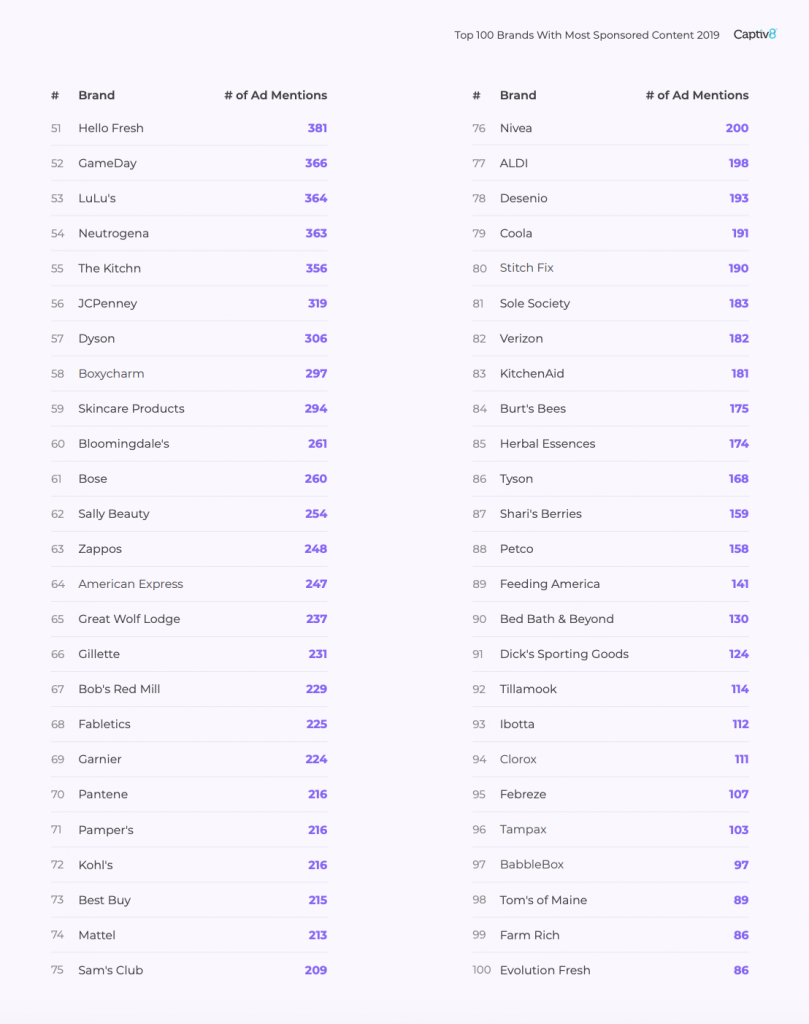 Learn more about how brands are leveraging influencers to stay relevant. Reach out!