Valentine's Day Social Recap: What's the Competition Doing?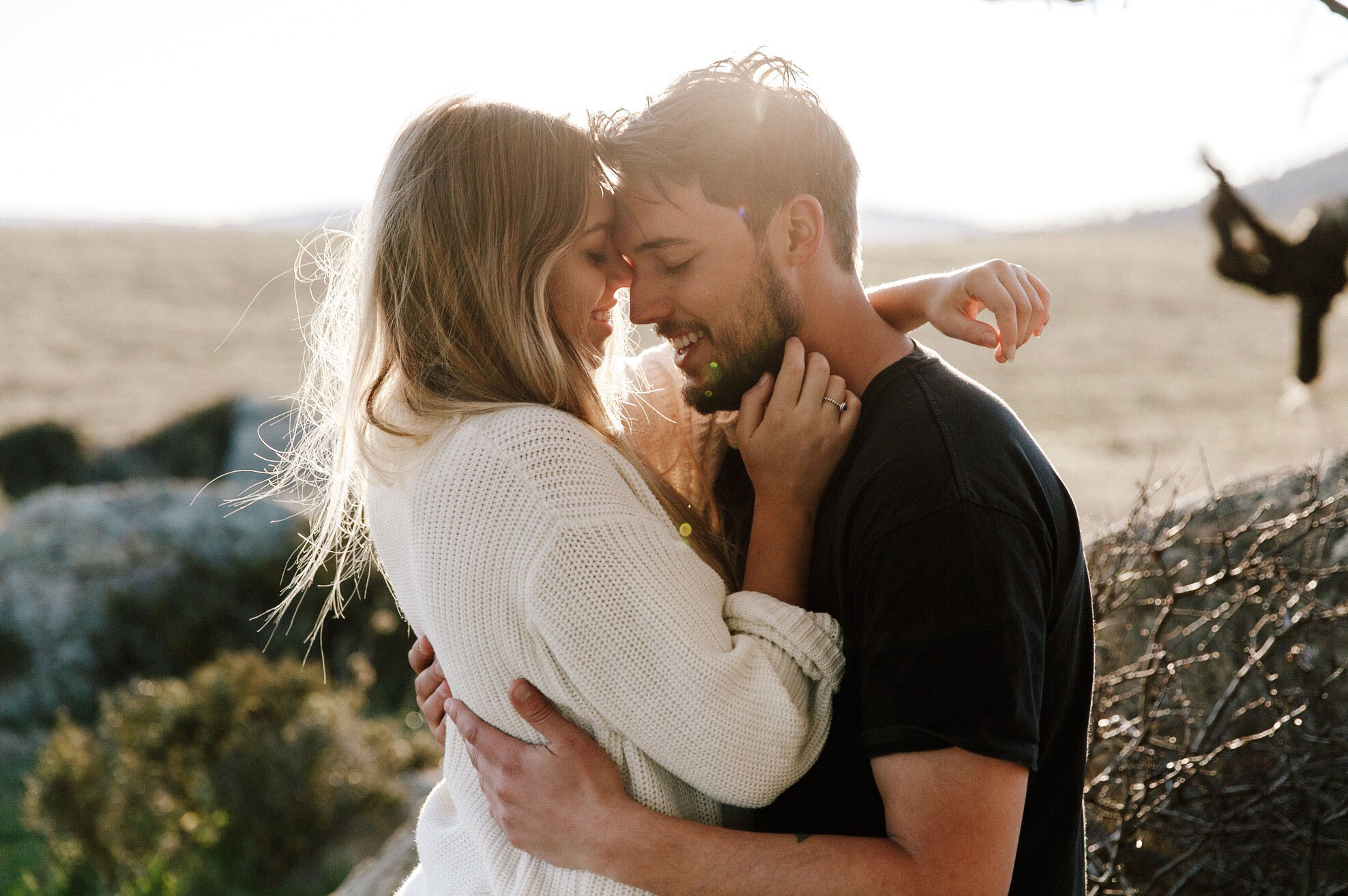 Valentine's Day can be a tough holiday for brands brands to get right. With so many emotions attached, it can be surprisingly easy to turn what was supposed to be a romantic moment into something that's unintentionally tone-deaf or even downright offensive. But some brands seem to have cracked the code on doing Valentine's Day right. We reviewed some of this year's top sponsored Valentine's Day posts on Instagram and came away with a few simple recommendations to consider for your next Valentine's or holiday campaign:
Giveaways can help your brand "feel the love" – Want to boost your social engagement on the holidays? Sometimes the best way to get a reaction is a giveaway. That's exactly what protein bar company Square Organics realized by asking fans to participate in its "Galentine's" contest giveaway offering prize packages of the company's organic protein bars, organic cookies and more. More than 4,500 comments and 2,700 likes was the end result of their effort. Sometimes sweets really are the key to consumers' hearts.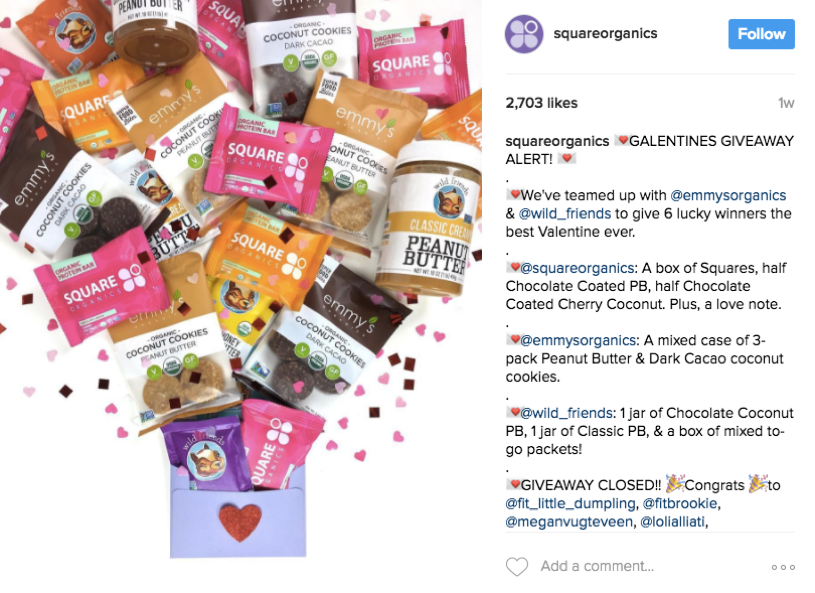 Some brands are just meant to go with Valentines – Diamonds really are a girl's best friend. At least, that is, based on social engagement on Valentine's Day. Not surprisingly, some of this year's top posts on Instagram came from jewelry purveyors like Cartier. The below photo racked up huge engagement thanks to an elegant and understated Valentine's Day message, earning more than 61,000 likes.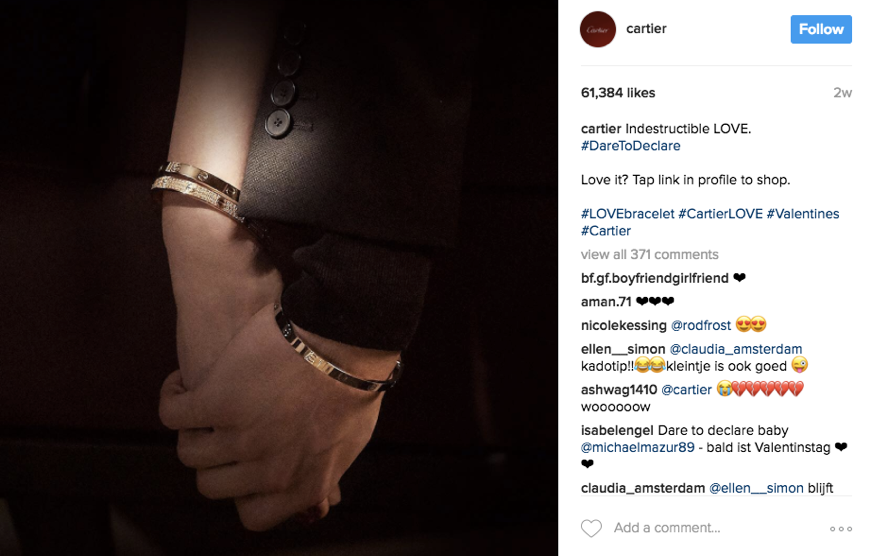 Know your audience – finding the right Valentine's Day message (or any holiday message, for that matter) is all about knowing your target audience's core values. For Playstation, succeeding on Valentine's Day meant finding a way to appeal to its followers' true passion: gaming. This gaming-themed Valentine's Day Instagram image earned the company more than 167,000 likes and 5,200 comments.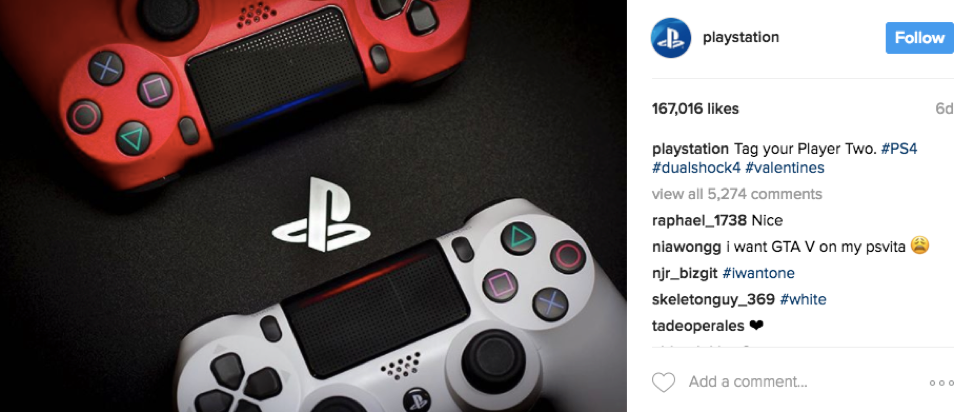 Capitalizing on holiday-themed social content can be a difficult challenge for sponsored accounts. But with the right approach, and the right understanding of your audience, it can definitely pay off. Make sure you're tapped into the right social insights for your next holiday campaign by signing up for a free trial of Captiv8's analytics platform.