Bernie Uses Social to Win Over Millennials
First seen on Forbes, our data report analyzing key social activity for the top candidates in the race to become the next POTUS is now available. While it's no surprise Trump has generated the most noise across social, totaling over 14m followers, the candidate that is truly connecting with Millennials is Bernie Sanders. Highlighted below is a sample of the findings. Download the free report today to see additional audience data including gender and top celebrity followers.
Likes Per Month
While Trump had the highest number of overall likes in the 9-month period, he didn't take the lead until December. Up until then, Clinton held the #1 spot. Her infamous #ImWithHer selfie with Katy Perry generated over 56k likes/comments alone. Though Sanders had a big push on Instagram last month, bringing him to the #2 spot overall and taking Clinton out of the running.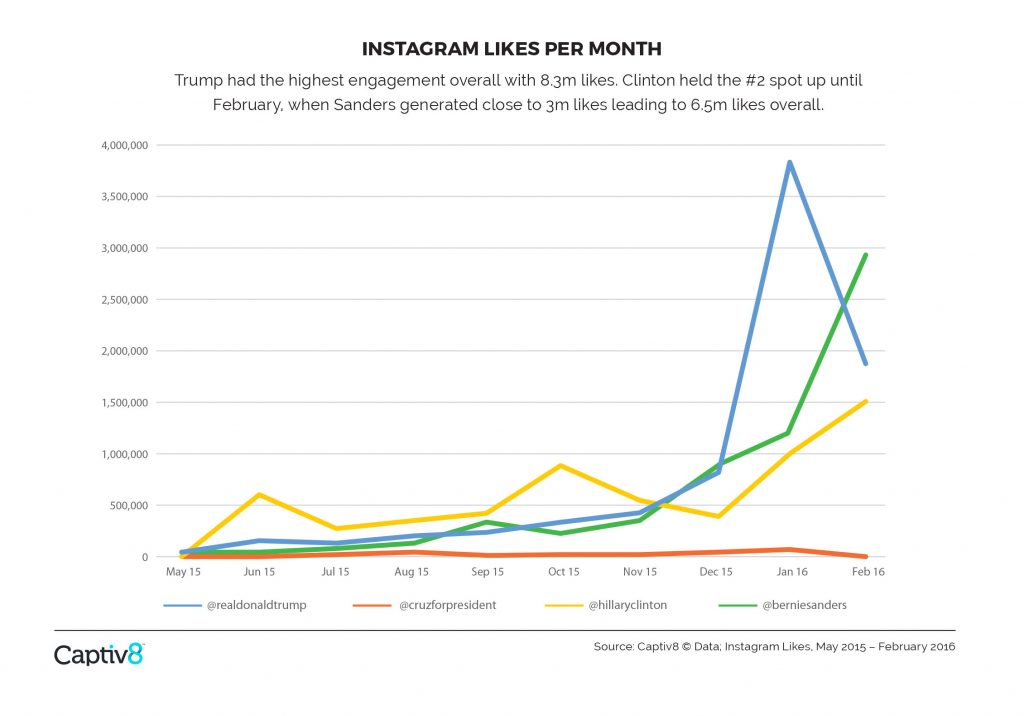 Engagement Rate
While Trump has the highest total likes, Sanders holds the top 10 posts in terms of engagement ratio (likes per follower). His views on free education and his far left approach, are some of the reasons why he's favored by the 18-24 age group. Using social to engage with them has proved to be extremely successful for him.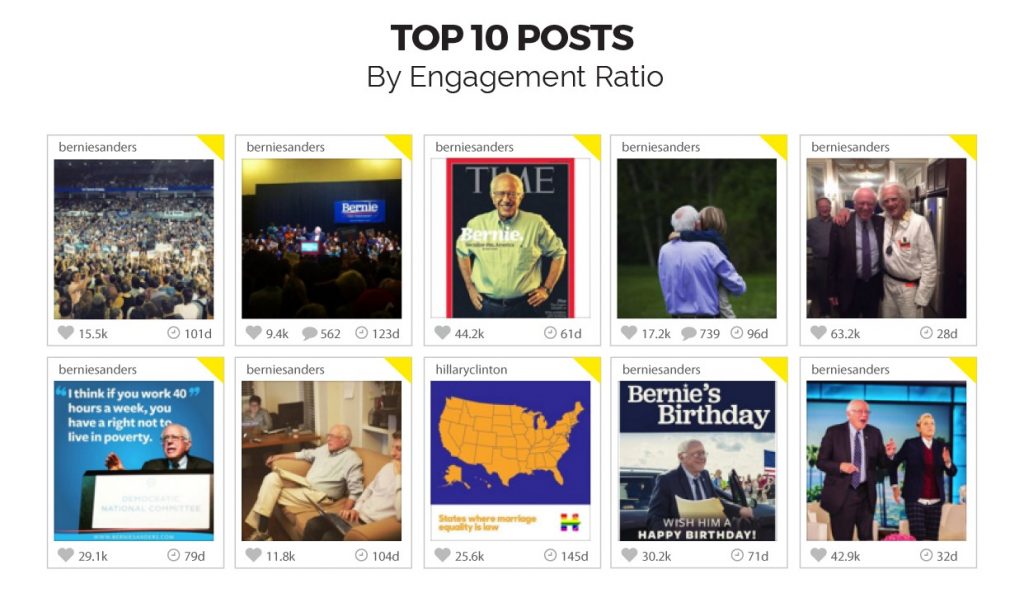 Download the full report here.