Captiv8 Named "Best Influencer Marketing Platform" at the 2022 Influencer Marketing Awards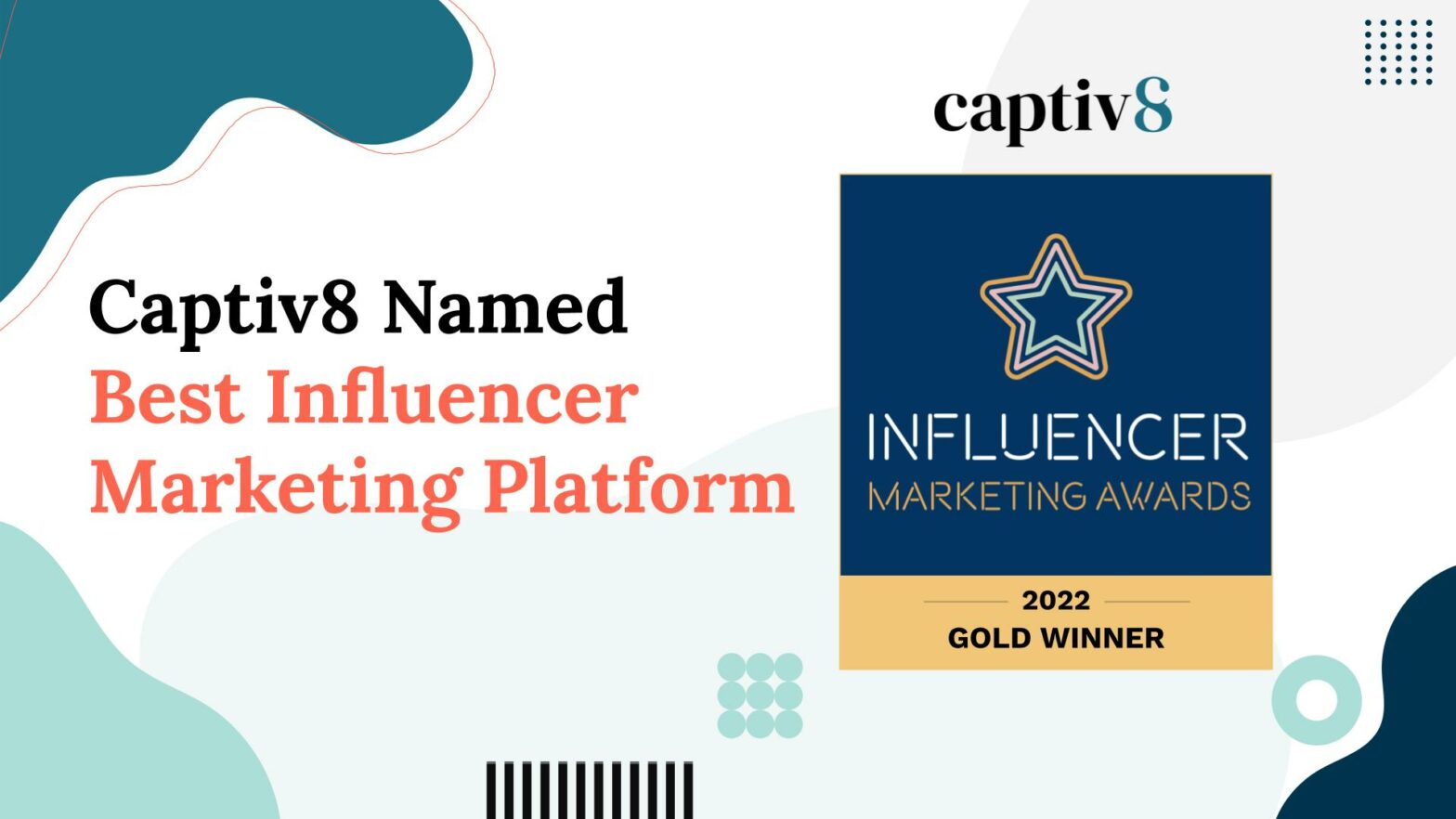 Thursday, June 9, 2022 – Today, we are excited to announce that Captiv8 has been named the "Best Influencer Marketing Platform" at the 2022 Influencer Marketing Awards! The award was judged by an independent panel of 35 international industry experts, that were carefully selected and vetted to ensure no conflict of interests.
One judge noted that "I was really impressed by the AI-generated talent lists that take a holistic approach to influencer discovery and the creator representation tool. These were real standout USPs for me."
When asked about how Captiv8 is solving the industry's toughest problems, Captiv8 CEO, and Co-Founder, Krishna Subramanian stated that "the biggest problems plaguing the industry are that marketers are still struggling to easily and efficiently create, scale, boost and analyze every component of influencer marketing campaigns within a single platform. Brands are still relying on a multitude of tools and systems that don't 'talk' to each other, making it very easy for campaign blind spots and misspent dollars to go unnoticed until it's too late. At Captiv8, we're dedicated to building the most unified influencer solution available in the industry, with customizable experiences for each marketer. This latest award recognition is a huge testament to the constant innovative hard work of our incredible team."
Captiv8's Content Boosting Suite was also awarded silver for "Best Influencer Marketing Technology." Through its industry-leading partnerships and integrations, Captiv8's Content Boosting Suite immediately became an industry-first solution in part, due to its status as the first TikTok Creator Marketing Partner to support TikTok Spark Ads, allowing users to create and publish paid TikTok ad campaigns directly within the tool. It is also the first boosting solution to offer A/B testing across top platforms, guaranteeing increased performance on influencer marketing campaigns.
Those interested in learning more about Captiv8's award-winning platform, innovative boosting suite, and full capabilities can chat with us today! 
Check out the full story here:
https://www.prnewswire.com/news-releases/captiv8-named-best-influencer-marketing-platform-at-2022-influencer-marketing-awards-301566593.html