Top Influencers: Celebrating Pride Month and Spotlighting LGBTQ+ Creators
To kick off Pride Month 2021, we wanted to place the spotlight on LGBTQ+ creators who are role models and outspoken advocates championing the LGBTQ+ community. Among this list, which in no way encompasses all of the top influencers deserving to be mentioned, are those who have built their platform through activism as well as those who use their already-established platform to further lead change.
Nikkie De Jager
One of the most popular creators within the LGBTQ+ community is Nikkie De Jager, also known as NikkieTutorials on social media, with over 35.32M followers across all social platforms. Nikkie is best known for her makeup tutorials on YouTube and has earned sponsored deals with notable brands such as Maybelline, Anastasia Beverly Hills, Colour Pop, and many others. Additionally, Nikkie was also selected to host the 2021 Eurovision Song Contest in Rotterdam.
Chella Man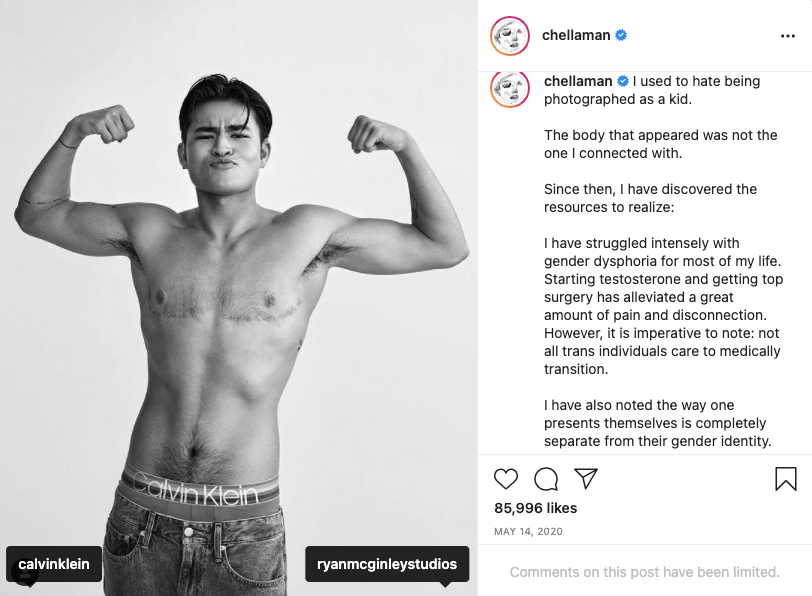 Chella Man is a deaf Jewish Chinese-American YouTuber who has earned a total following of 930.7K across all platforms. He is known for combating oppression and raising awareness of gender issues for LGBTQ+ youth, translating songs into American Sign Language on YouTube, and day-in-the-life vlogs. Furthermore, Calvin Klein partnered with Chella Man to promote their 2020 limited-edition Pride collection last year.
EJ Johnson
As the son of NBA legend, Earvin "Magic" Johnson, EJ Johnson gained popularity on the television series Rich Kids of Beverly Hills. Following his time on the show, EJ starred in EJNYC, one of the first reality television series to highlight a young LGBTQ person of color. As a fashion-forward public figure, EJ Johnson has earned brand deals with Valentino, Chanel, and Tom Ford among many other brands. EJ and his parents have gone on to become outspoken advocates for the LGBTQ+ community. Magic Johnson has also appeared on The Ellen DeGeneres Show and offered his advice to parents on how to best support their children.
Alyson Stoner
Best known for her acting roles on Cheaper by the Dozen, The Suite Life of Zack & Cody, and the Step Up series, Alyson Stoner has become an activist and advocate championing mental health, motivation, and the LGBTQ+ community. Additionally, Alyson Stoner is the host of the Simplexity podcast where she discusses the aforementioned topics. In 2018, Alyson Stoner released the hit single "When It's Right" that discusses falling for someone and knowing that it feels right even if the world says different. With 4.6M total followers across all social platforms, Alyson Stoner has received brand deals from State Farm, Dell, Canon, and many others.
Conclusion
In conclusion; Nikkie De Jager, Chella Man, EJ Johnson, and Alyson Stoner are among top influencers who are role models and outspoken advocates championing the LGBTQ+ community. Interested in learning more about top influencers, influencer marketing strategy, and more from industry experts? Reach out to us today!