Influencer Analysis: The Evolution of David Dobrik's Content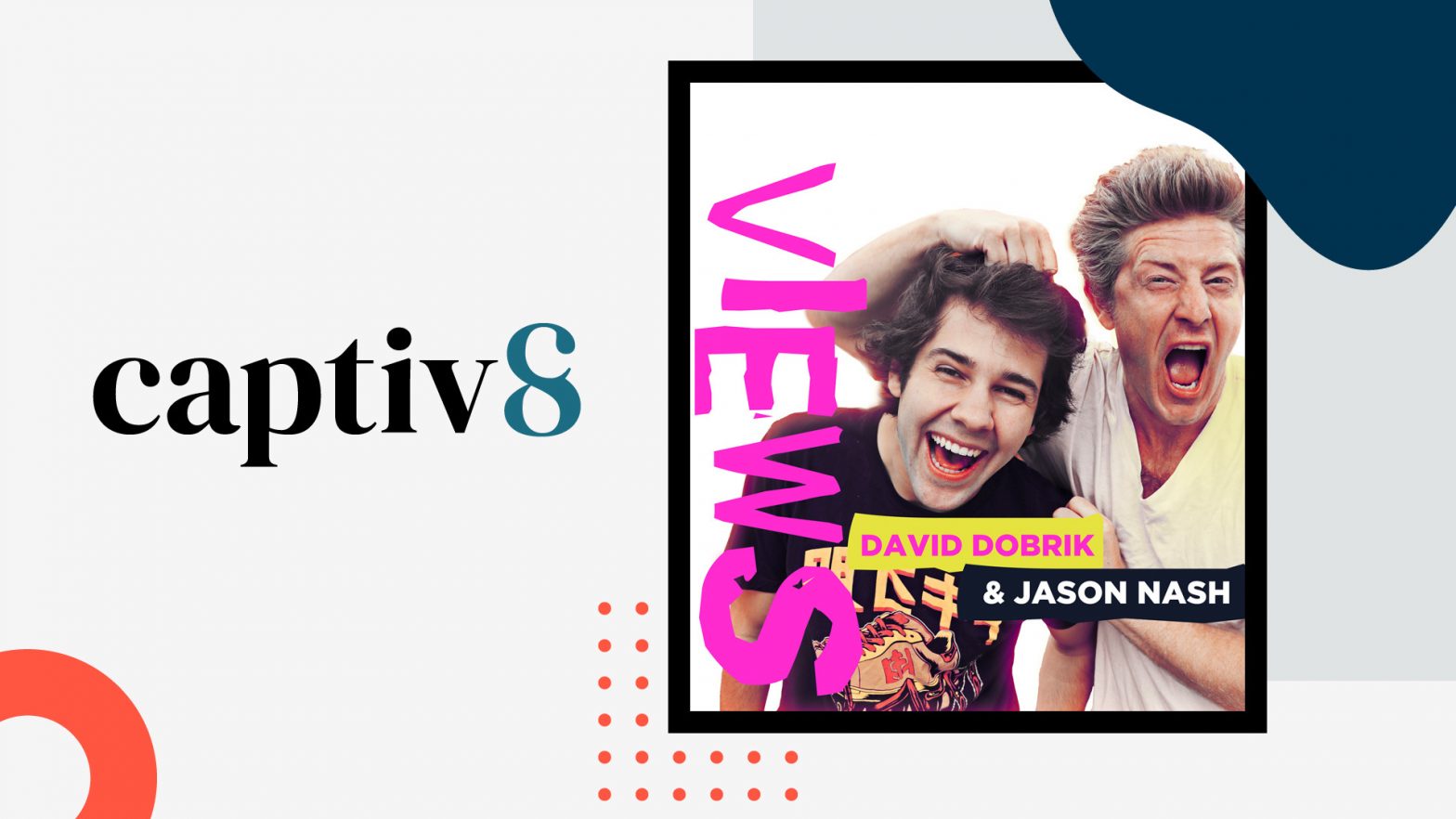 Beginning his career as a creator on Vine in 2013, David Dobrik has grown into one of the most popular figures on the internet. Although he began by filming six-second comedy skits, Dobrik has aspirations to one day become a talk show host. We wouldn't bet against him and his wild popularity, he does have 99.44M total followers across social media after all. As a result of launching his video podcast series, Views, on YouTube, we decided to perform an influencer analysis on the evolution of Dobrik's content.
Vine
David Dobrik's content on Vine was largely short comedy skits, due to the app restricting videos to a six-second length. However, he mastered short-form content and resonated with viewers as he quickly rose to 1.3 million followers.
YouTube Vlogs
In 2015, Dobrik migrated to YouTube where he would become a vlogging sensation with over 29M followers across his channels thanks to his over-the-top lifestyle. Additionally, his most viewed vlog earned 69M views! However, since the start of COVID-19, Dobrik has been largely inactive from posting on his main YouTube account. He has posted one vlog since March 10th, 2020.
As previously stated, David Dobrik boasts 99.44M total followers through all social channels. Although Dobrik is most well known for his YouTube vlogs, his general popularity and likeness have helped him land roles outside of social media as well. Dobrik was cast as the voice actor for Axel in The Angry Birds Movie 2, as well as making multiple appearances on The Tonight Show Starring Jimmy Fallon.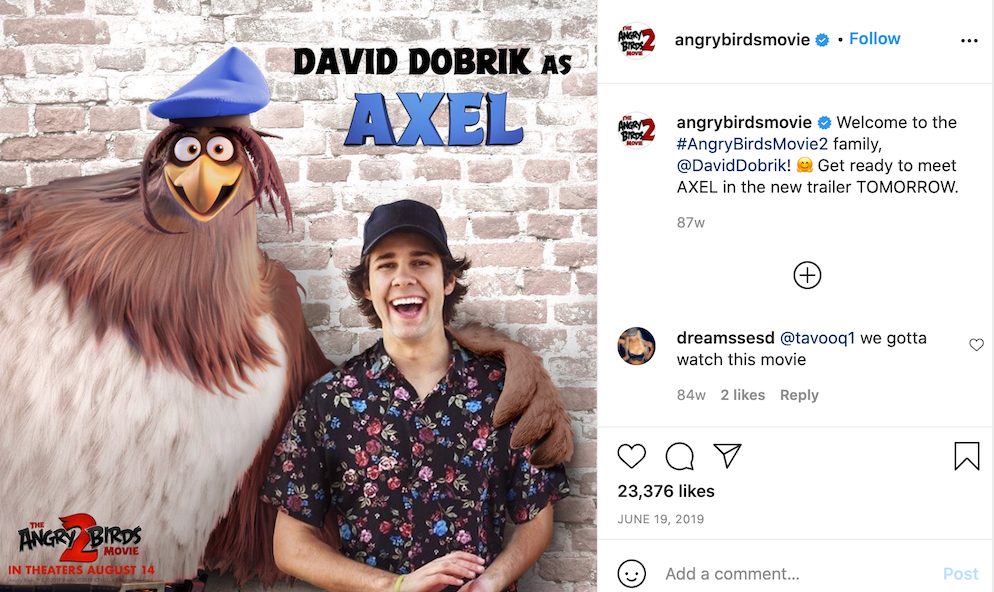 Views Podcast
In 2017, David Dobrik launched his podcast, Views, with his good friend Jason Nash. In the wake of Dobrik's hiatus from posting new vlogs, Views has risen to number seven on Spotify's Top Comedy Podcasts Chart. For many fans eagerly awaiting new vlogs, Views has become one of the best ways to receive David Dobrik content.
Views Video Podcast
After 196 audio-only podcast episodes, Dobrik decided to film and post his first video podcast on February 17th, 2021. Dobrik teased his new channel and series in a vlog on his second channel. In the vlog, Dobrik stated that he wanted to turn the podcast into videos due to the fact that he couldn't go out and film his usual vlogs due to COVID. However, he stated that he will "have a controlled space, a controlled environment. And everyone that comes in and out of here is COVID tested, so we'll be able to follow all the COVID guidelines and still have fun."
Talk Show Hosting Ambitions
As previously mentioned, David Dobrik has aspirations to parlay his fame into a career as a talk show host. "During a Q&A at VidCon, the 21-year-old shared his ambitions of becoming a talk show host." Although Dobrik has already taken steps in the right direction, having appeared multiple times on The Tonight Show Starring Jimmy Fallon.
Conclusion
In conclusion, David Dobrik's content has evolved drastically since he first arrived eight years ago. Going from 1.3M Vine followers to a total social reach of 99.44M is no small accomplishment. Additionally, Dobrik began by creating content that was limited to six-second clips. He now regularly produces podcasts that are over 40 minutes long. Interested in learning more about influencer analysis, strategy, and more from industry experts? Reach out to us today!