Captiv8 Wins Big at TiEcon!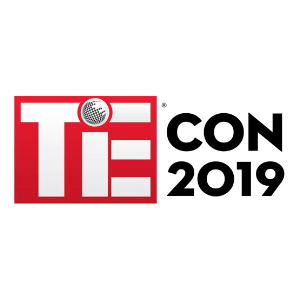 On May 11th, Captiv8 was honored to receive the coveted 2019 TiE50 award! This awards competition, now in its tenth year, is a program of TiEcon, the world's largest conference for tech entrepreneurs.
"TiE50 has become a global brand and this year we screened entries from all over the world and from a very diverse set of industries including AI, autonomous vehicles, FinTech, sustainable textiles, medical devices, robotics, fuel cells, networking, healthcare, logistics and security. We screened and selected the TiE50 winners as recognition of the potential of the companies and innovation they are bringing to market. TiE50 program has gained notoriety over the past decade as a competition run with the highest level of integrity and vigorous screening and judging by domain experts," said Kamal Anand, TiE50 Program Chair.
Captiv8 is honored to be a recognized company amongst fellow technology innovators. Thank you TiEcon for your recognition and support!