Captiv8 Announces the Launch of Global Affiliate Marketing Solutions and Joins The Influencer Marketing Trade Body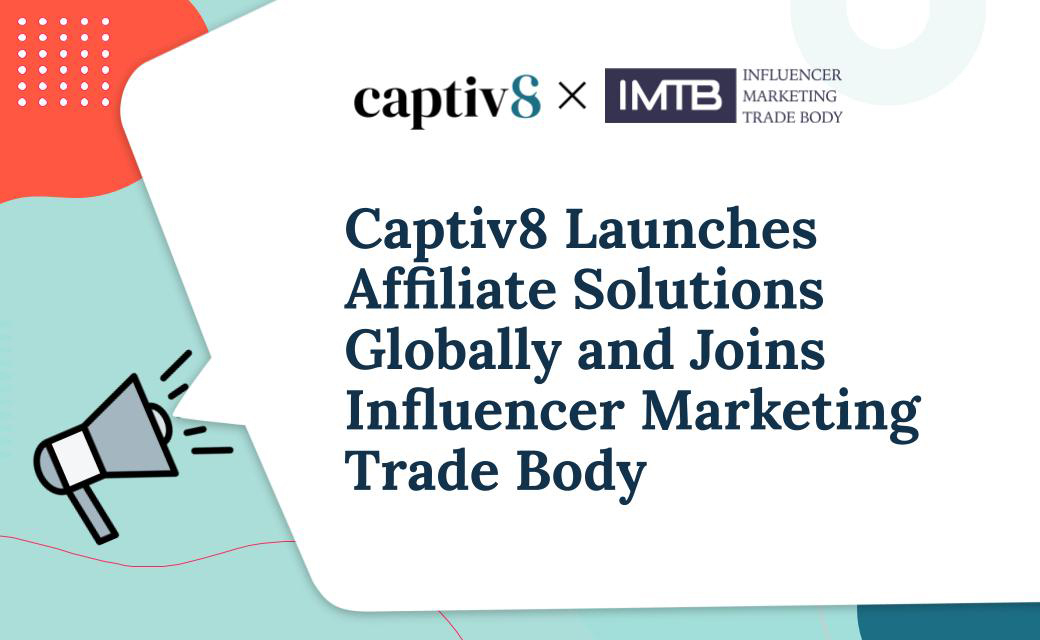 San Francisco, CA — March 24, 2023 – As social commerce continues to grow, affiliate marketing has also thrived simultaneously as an effective marketing channel for driving conversions. Late last year, Captiv8 announced the launch of its influencer-led affiliate solutions, the Creator Collective. Following this release, Captiv8 is proud to announce the launch of its global affiliate marketing solutions across the UK, Italy, Germany, France, Mexico, Canada, and Japan.
How Do Captiv8's Affiliate Marketing Solutions Support Brands?
Automated affiliate recruitment, attribution modeling, referral link management, full-funnel conversion tracking, and commission payments.
Access to Affiliate Creator recommendations generated via Captiv8's award-winning Artificial Intelligence and Machine Learning algorithms.
Gain performance transparency across each Affiliate Creator, social platform, content piece, and transaction, down to specific products sold and average order value.
Deploy Captiv8's Return APIs to ensure Affiliate Creators get paid only after the return window lapses.
Leverage Captiv8's Paid Social APIs to boost top-performing content across Meta, TikTok, and Pinterest, in-platform with one click.
Seamlessly integrate with traditional affiliate publisher networks via Captiv8's open APIs.
Captiv8 Joins the Influencer Marketing Trade Body (IMTB) UK
In tandem with our affiliate global efforts, Captiv8 has officially joined the IMTB. The IMTB is a professional membership organization dedicated to building a sustainable future for the influencer marketing industry. By joining the IMTB, Captiv8 will help promote professionalism, unity, and best practices across the industry.
To learn more about the launch of Captiv8's global affiliate marketing solutions, and hear from Bill Kantar, Captiv8 Head of New Markets, on what our partnership with IMTB means, check out the full press release here.
About Captiv8
Captiv8 is a full-service influencer marketing solution that redefines end-to-end, inspiring you to think bigger, enabling you to plan smarter, and empowering you to execute better. Through our intuitive workflow, brands can uncover actionable insights on trends, discover and vet influencers, seamlessly activate campaigns at scale, amplify branded content across the digital ecosystem, and prove business impact through our measurement dashboard. Our platform gives you the tools you need to build relationships and effective content, while our teams lend experiences and strategic services to steer you clear of common influencer marketing pitfalls.