How NIL Has Evolved and What That Means for the Future of the Creator Economy [On-Demand Webinar Recording]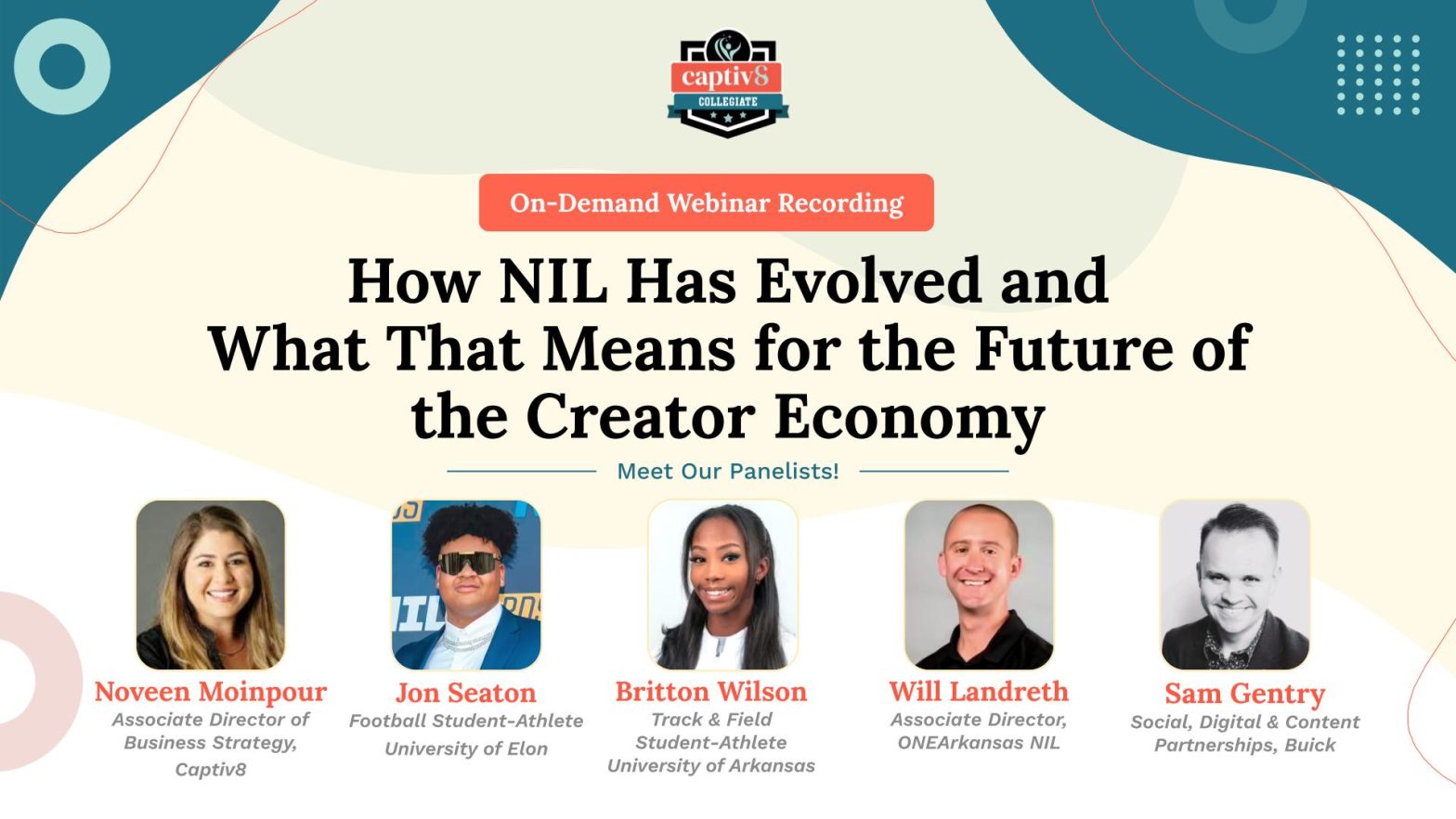 A recent Captiv8 creator analysis found that student-athletes are the most engaging creator group across social media. This presents a massive opportunity for brands looking to drive conversation and build momentum on social media. 
To help us craft a better understanding of how NIL (Name, Image, and Likeness) can be tapped into for creator marketing and how the space has evolved in the past year, we put together an expert panel to navigate through these aspects and more! In this webinar, we will discuss the following:
How NIL has evolved to help brands reach hyper-targeted audiences through the assistance of student-athletes. 
How student-athletes have changed their approach towards branded partnerships over the last year.
The approaches brands are taking, and how that has changed since the passing of NIL.
What student-athletes want brands to know before forming partnerships.
The overall change in the collegiate landscape as it pertains to NIL-sponsored opportunities. 
Now over a year into the NIL era, how collegiate athletes have asserted themselves as key members of the creator economy and have built revenue streams
Here is the on-demand recording of the entire discussion!